Daniel Ricciardo has made a confession regarding his attitude during his early racing days, saying that he wasn't a very selfless guy in the past.
Ricciardo is one of the more positive lights on the grid. His 1000W smile, his jokes and his positive outlook towards life has won the hearts of many fans. His career has seen some incredible highs and some serious lows, but he has always had a smile on his face.
The Honey Badger has made some surprising choices over the years. His decision to leave a title contender in Red Bull to a midfield team in Renault was a surprising one, as was his sudden announcement regarding leaving Renault for McLaren.
Ricciardo made a confession regarding his attitude during his early racing days, and said that over the years, he has tried to be less selfish.
In a recent interview with Esquire Middle East, he said, "I think anyone who's really chasing a dream, or chasing—sorry if this is a clichéd word – greatness, you do put yourself first and you shut things out, you shut out family, and you become engulfed in your own stuff.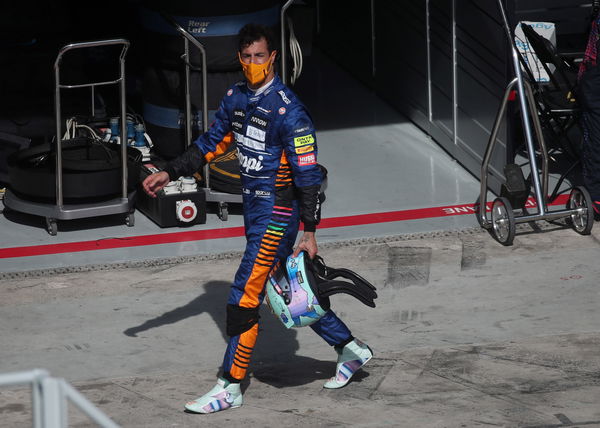 "I think I've been selfish in some things for quite a few years. I'm consciously just trying not to be any more selfish that I need to be. I'll use it for the competitiveness that I need, but I don't want that to spill into my everyday life.
"I want to be an affectionate, caring person. I want to make sure that I still show that with the people that are close to me in my life. That's something I'm consciously trying to improve."
Maturity
Ricciardo has been in F1 for over a decade. There is a more level-headed man in there today, and the Australian acknowledged it.
"10 years ago, Formula One was everything. Without Formula One, life didn't exist," he continued.
"Now, there's other things which hold a lot of value to me. I think they always have, but as you mature, you understand that those things are there, and they are as important.
"You can have a healthy balance with all these things and still being successful. You know, I don't think you have to shut everything out in your life."
Read more: Ricciardo explains why 'tension with Verstappen' persists years after Red Bull exit