Nico Rosberg has picked the G.O.A.T between Lewis Hamilton and Michael Schumacher, and said that there is one driver he prefers.
Rosberg is the only driver who has driven alongside both Hamilton and Schumacher. More impressive is the fact that he beat both superstars and came up trumps against them. As a result, there is no one else in this world who would know about racing them than the German.
Hamilton and Schumacher are widely considered as the two greatest drivers of the sport. Fans love to compare the two seven-time world champions, and often draw parallels to how they went about with their careers.
Rosberg picked the G.O.A.T between Hamilton and Schumacher, and said that if it comes to it, he will pick one over the other.
In a recent interview, the 2016 champion was told that he was the only man on the planet to beat the two legends as their teammate. Rosberg replied to this saying, "Maybe I am the G.O.A.T! Of course, I'm just kidding."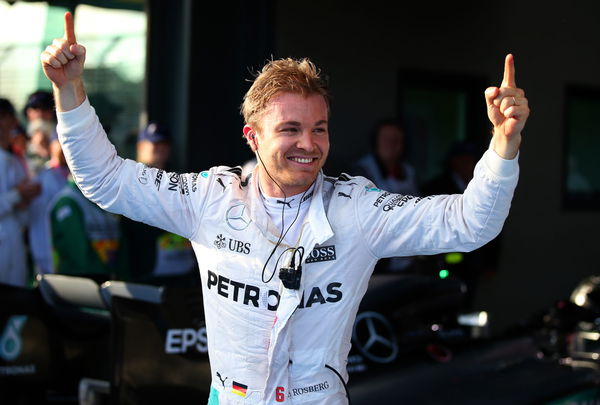 The choice
The man with the credentials then revealed that although it was a very difficult decision, he would have to give the edge to Hamilton.
"Lewis has an amazing natural talent," he explained.
"If we look at talent, he's probably the best of all time. And he really builds on that, that instinct is phenomenal with him."
Rosberg highlighted that Schumacher does beat Hamilton in one area, and that was his diligence and industrious approach.
"Michael, he would drive tests every day, even though he is a seven-time world champion," he continued.
"But because he also knows that you can always learn a little bit there."
Hamilton is still active in F1, and could very well retire with eight or more titles to his name. Perhaps that day, the G.O.A.T debate could well and truly be settled.
Read more: Rosberg reveals shocking call prompting F1 return – "Considered picking up the phone"