Carlos Sainz is annoyed with Ferrari using softs during Q2, and suggested the team put him at a disadvantage already.
Sainz qualified fifth overall, and it was a great result for Ferrari. However, the US GP will see him start with one hand tied behind his back, as he will be sporting the soft tyres instead of mediums.
Ferrari put him on softs during Q2, and that's what he completed his fastest lap with. This means that he will be starting the race on a tyre choice that is different to the rest of the top ten.
As a result, Sainz is annoyed with Ferrari using softs during Q2, and said that he will be fighting an uphill battle right from the start.
"Already from the beginning of Q1, I had a good feeling with the car, I did a good lap that allowed us to go with only one set of tyres," Sainz told Sky Italia, as quoted by Planet F1.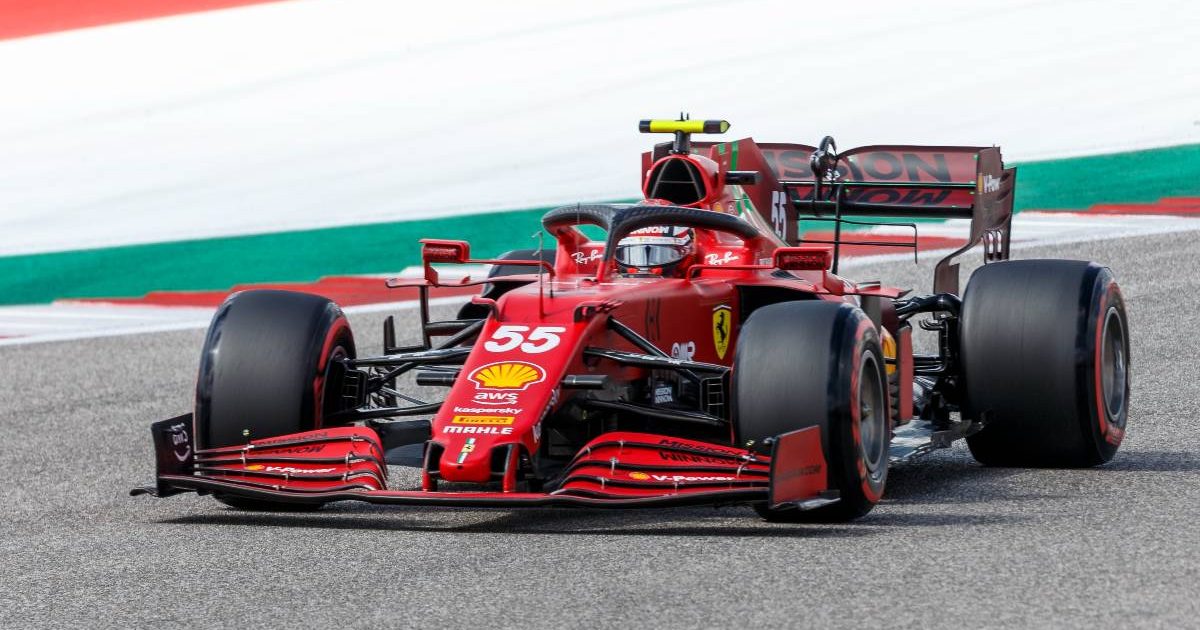 "In Q2, we have something to analyse because we were the only ones to start with the soft. Then the track got worse and I couldn't pass the second run with the medium tyre, which was the goal and all our simulations say that starting with the medium tyre is much better for tomorrow.
"So there is something to analyse there, for the rest we made a good lap in Q3. Charles had to do a good lap because my one was already very good. We both start ahead of McLaren, it's a good position."
Soft spot (or not)
When asked what he felt the problem with starting on softs was, Sainz answered, "Not being able to go long and then the race is long.
"With a short first stint then you're always on the wrong foot already from the start because you can't go long with the soft, and the two stops you have to do become too early, and you have more tyre degradation than the others.
"But we have to come up with something there, because we're the only ones, we have to understand what happened with the track that was slower and if we had to risk a bit more," he concluded.
Read more: Rossi takes brutal dig at Sainz – "Ocon is not a lesser driver than Carlos"