Carlos Sainz doesn't think Lewis Hamilton and Max Verstappen are better than him, saying that if he had their cars, he would come out on top.
Hamilton and Verstappen were head and shoulders above the rest of the grid in 2021. They were setting searing lap times, and their race pace was from a different planet altogether. Even their teammates in their same cars couldn't touch them.
Sainz wrapped up his season in final style by joining the duo on the podium after the Abu Dhabi GP. He could have had a chance to gun for the top two, but some questionable decisions meant he had to settle for third place.
Sainz revealed that he doesn't think Hamilton and Verstappen are better than him and said that he could beat them if he had their car.
"With the same car I think they can be beatable, or at least on more equal terms than they were this year," the Spaniard said, as quoted by Planet F1.
"Mercedes and Red Bull were faster by eight tenths of a second per lap and I want to think that between all the drivers there is no more than two or three tenths of a second difference.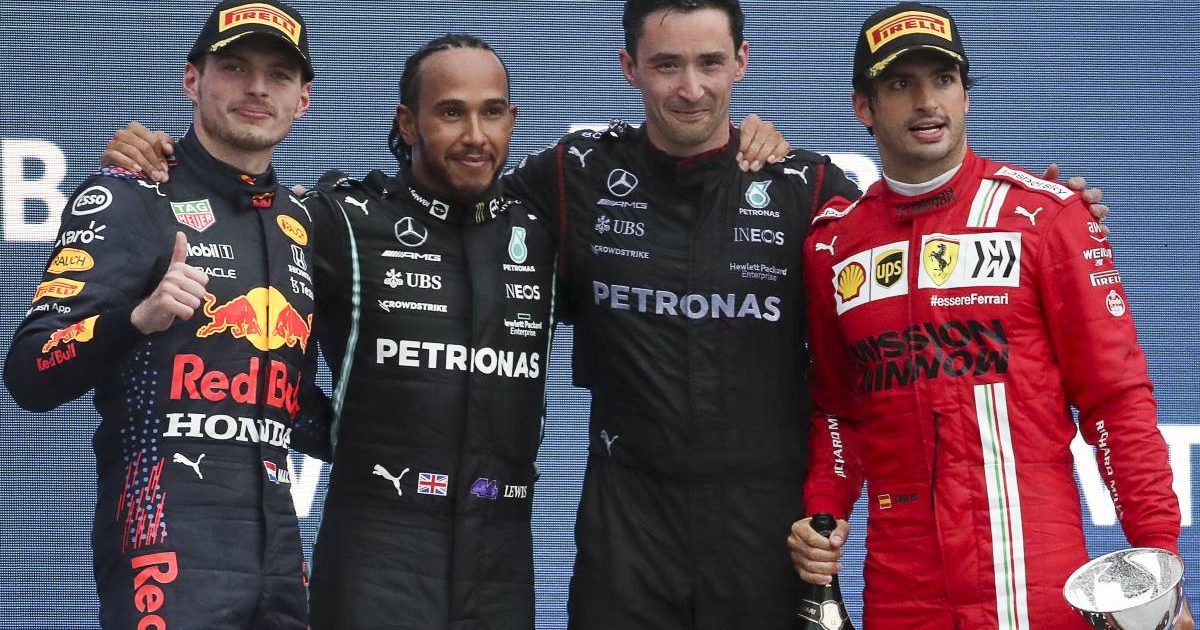 "The issue is at least as old as the history of Formula 1 itself – 'if there is a driver who drives a car eight tenths of a second faster, it doesn't matter how good you are, you will never be able to beat him'.
"I hope F1 can be more balanced next year so we can have more fun and compete at a similar level."
Team duels
"I don't know if this changes my status or not because I've always believed at Ferrari, we (him and Charles Leclerc) started on equal terms," the 27-year-old continued.
"In Formula 1, this battle is given importance because it's the only one with the same car as you, so you can only compare yourself with your teammate."
Read more: Alonso outlines biggest ambition spurring on his racing career – "Carlos Sainz Sr did it"