Carlos Sainz has explained how he beat Sergio Perez, saying he engaged in some smooth tyre management to hold him off.
Sainz's sprint race was amazing, as he held off the Red Bull of Perez for the entire race. The Ferrari stunned those at the Milton-Keynes outfit and especially the Mexican, who just couldn't get past the Spaniard.
Earlier, Sainz had also overtaken Max Verstappen through a very clean move, but the championship leader got him back after a few laps. Checo, on the other hand, will have wanted to get that last sprint point, but the former McLaren driver wouldn't let him pass.
Sainz explained how he beat Perez, stating tyre management to be the reason for his success.
"It was a great start, we were aggressive and we managed to do a good start and good management of the soft tyre to arrive at the end (of the race)," Sainz told Sky Italy, as quoted by Planet F1.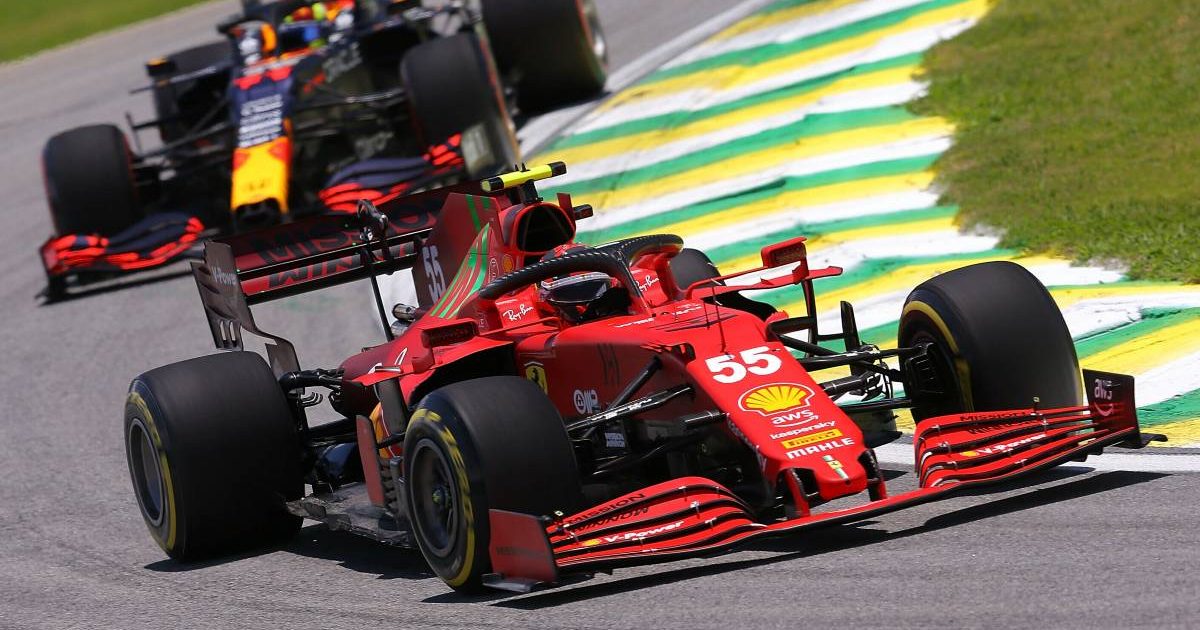 "I saw already from the beginning that Max had too much pace. And the first laps on the soft tyre are very important to manage it. If you push there, you likely don't arrive at lap 24.
"I used the laps when Max overtook me to manage the tyres a bit and use them later against Checo. The start is something I know I still have to improve and I keep working on every weekend with the engineers to improve," he concluded.
Two aces
Sainz is always seen as someone who always comes close to matching teammate Charles Leclerc's level, but never fully. However, the last few races have suggested that he has reached the point, and is inching towards exceeding it as well.
Leclerc finished sixth, and gave his thoughts on how his tyre choice prevented him from finishing higher.
"Honestly, for the start the soft tyres were for sure a bit better, but then the medium tyre should be the one that goes faster," he said.
"Instead, I struggled a lot from the start. So I have to work and understand because I struggled more than Carlos, who did a great race."
Read more: Leclerc responds to speculation of bust-up with Sainz after ignoring team instruction