Max Verstappen has cheekily started some crowdfunding to pay off his hefty fine.
The Red Bull driver took a blow to his wallet after touching the rear wing of a car in parc ferme. According to the rules, no car should be touched while in parc ferme, so what he did was essentially breaking the law in the paddock.
Although Verstappen insisted he had done nothing wrong and had only inspected the wing to see how it worked, his pleas went in vain. He was slapped with a fifty thousand-euro fine, and is expected to pay off his punishment in the coming days.
To banter the authorities, Verstappen cheekily started some crowdfunding to pay off his hefty fine.
The Dutchman appeared on a virtual Le Mans stream and stated that he was unhappy with the stewards for fining him. He then delivered a sarcastic statement, saying, "Going around the paddock to help me pay the 50k fine right now."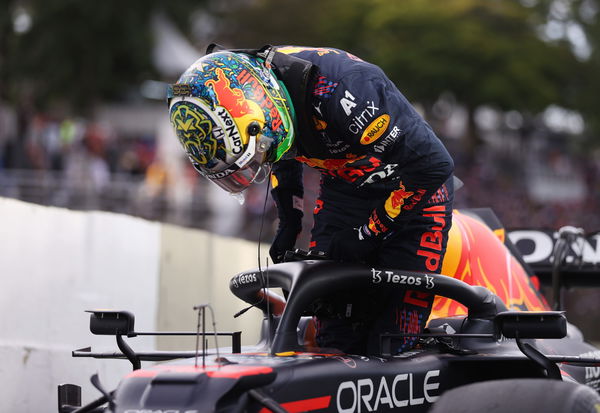 Not fine
Earlier, Verstappen was quizzed about his fine, and gave his thoughts on it. He pointed out tongue-in-cheek that he did not care, and suggested that the FIA can party with it for all he cared.
As quoted by Formula1.com, Verstappen said, "It's quite a big fine, so I hope they have a nice dinner and a lot of wine. I hope good, expensive wine, that would be nice.
"They can invite me for dinner as well – I'll pay for that dinner too.
"I do have to pay, so that is a bit less FIFA points for me, then, on my laptop," he concluded.
Verstappen may lose some FIFA points, but he currently leads the world championship by 14 points. Three races remain on the calendar, and he will be focused on the championship and how to get there.
Read more: Piers Morgan rips into Verstappen after humbling defeat against Hamilton in Brazil