Sebastian Vettel revealed his shock F1 inspiration in recent times, and it's not his idol Michael Schumacher.
Vettel is a four-time world champion and has had plenty of time in the sun. Growing up, his hero was none other than the great Schumacher, who is a seven-time world champion and one of the two G.O.A.Ts of F1.
In recent times, however, even though he still very much idolises his countryman, the Aston Martin driver is a fan of a different driver. The reason it is such a surprise is because it is his old rival and current Alpine driver Fernando Alonso.
Vettel revealed his shock F1 inspiration, and said that he has grown to respect and adore the 40-year-old driver.
Speaking during the Saudi GP press conference, when asked if an inspiration has to be of a certain era, the German said, "I don't know.
"I think it can be drivers of past and present. Like Fernando had a super inspiring and great race last weekend. I was really happy to see him there.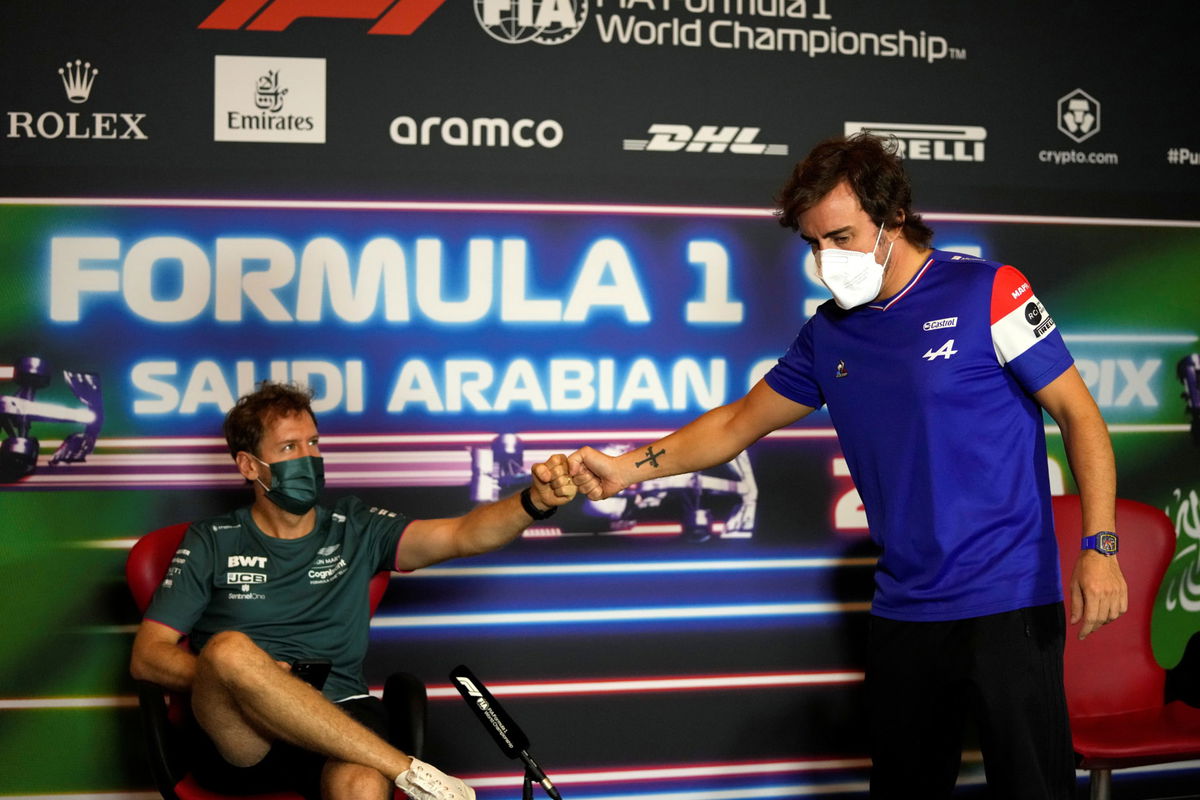 "It's a great motivation that you know you give us the right tools and the right moment and we can do our job."
Nothing but respect
Vettel went on to heap praise on his former rival and said that Alonso's qualities and expertise make him one of the better inspirations in F1.
"I think it is undisputed that Fernando has great qualities, so that can be a motivator," he continued.
"Obviously, when I grew up it was Michael, so I think it is probably fair to say that Michael was my biggest inspiration to racing.
"Nowadays you see things a bit different. I don't have posters of Michael in my room anymore. Like I said, it can be standing out performances like Fernando's last weekend or others," he concluded.
Read more: Aston Martin outraged with rumours of Alonso replacing Vettel