Toto Wolff has explained his "f**k them all!" radio message after the Brazilian GP sprint.
Wolff came into the sprint day an angry man. The FIA handed Mercedes and Lewis Hamilton a penalty for an illegal rear wing. The British driver was disqualified from qualification and his punishment was to start the sprint from the back of the grid.
Hamilton put in a belter of a shift and battled from dead last to an astonishing fifth place. The Team Principal was ecstatic with the performance, but his brief monologue on the radio was a bit too colourful.
Wolff explained his "f**k them all!" radio message after the Brazilian GP sprint, and said that he didn't attack anyone or call anyone out.
"I obviously didn't mean it towards any of the regulations, it is a general mindset that we have that sometimes when there is hardship you need to build up resistance and say f**k them all," he told the media in a post-sprint qualifying press conference, as quoted by Planet F1.
"The point is that yesterday the car was being tested and today, two hours before the race we got the information that we were disqualified and that is in a way sad because there are procedures in Formula 1, there is a certain modus operandi and a protocol you have to follow.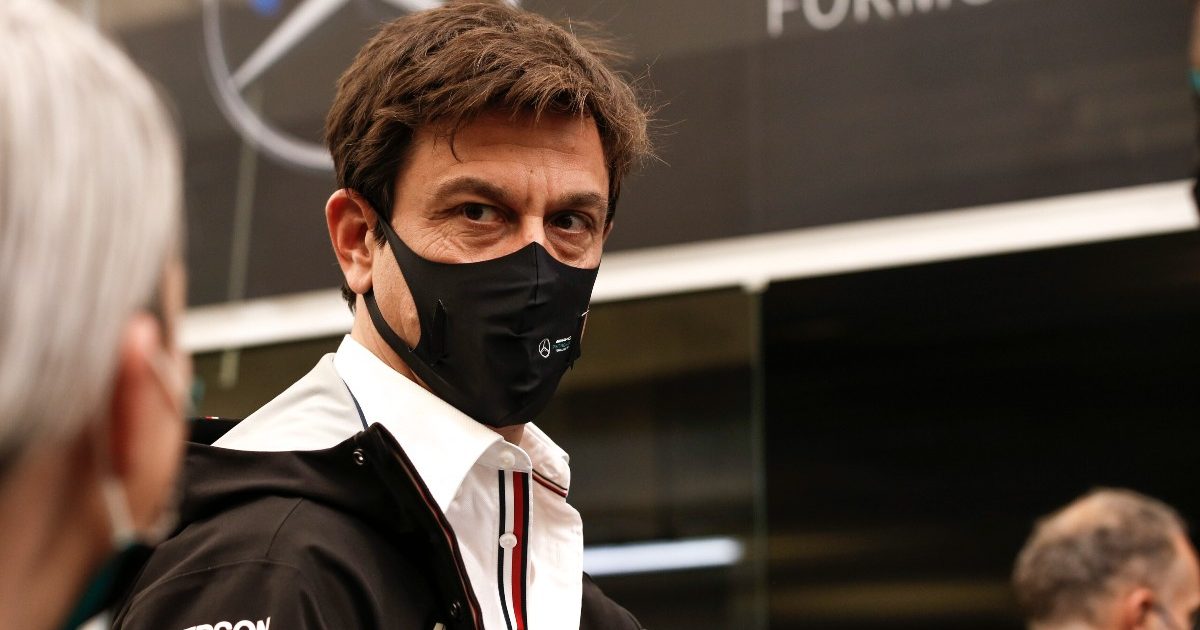 "We weren't allowed to look at the wing because it was simply damaged through the qualifying session, none of these arguments counted and to be fair enough, the stewards did their job. We failed that one test and their argument needs to be respected."
Optimistic
Wolff insisted that Mercedes will be among the favourites in Brazil, and said that he is very confident about their chances.
"Sometimes after the greatest frustrations with Formula 1, you see these awesome 60 minutes with Valtteri (Bottas) totally in the control of the race," he continued.
"We had a great car, good strategy, good straight-line speed and he was just brilliant and not even letting the other guy close.
"As for Lewis, coming back he did 16 overtakes to finish fifth and then certainly it is great to forget the politics for a moment and just watch great racing," he concluded.
Read more: Wolff throws Bottas under the bus after latest Mercedes mistake – "That should not happen"