Toto Wolff has hailed the Mercedes strategists for forcing Lewis Hamilton to pit during the final laps of the Russian GP.
Hamilton took the 100th win of his illustrious F1 career, but it very nearly did not come. It all came down to a massive call made by Mercedes, and one that won them the race in the final few laps.
Hamilton initially refused to listen, but the team ordered him to come in, and it paid off.
Hamilton's switch to intermediates saw him breeze past race leader Lando Norris, who stubbornly stuck to slicks until he was beaten. It was a tale of two drivers and two teams, and Mercedes showed their experience and strategical superiority on the day.
Wolff hailed the Mercedes strategists for forcing Hamilton to pit during the final laps of the Russian GP.
"I think for the driver, it's always very difficult when half of the track is dry and the other one is just a bit humid," Wolff said, as quoted by Planet F1.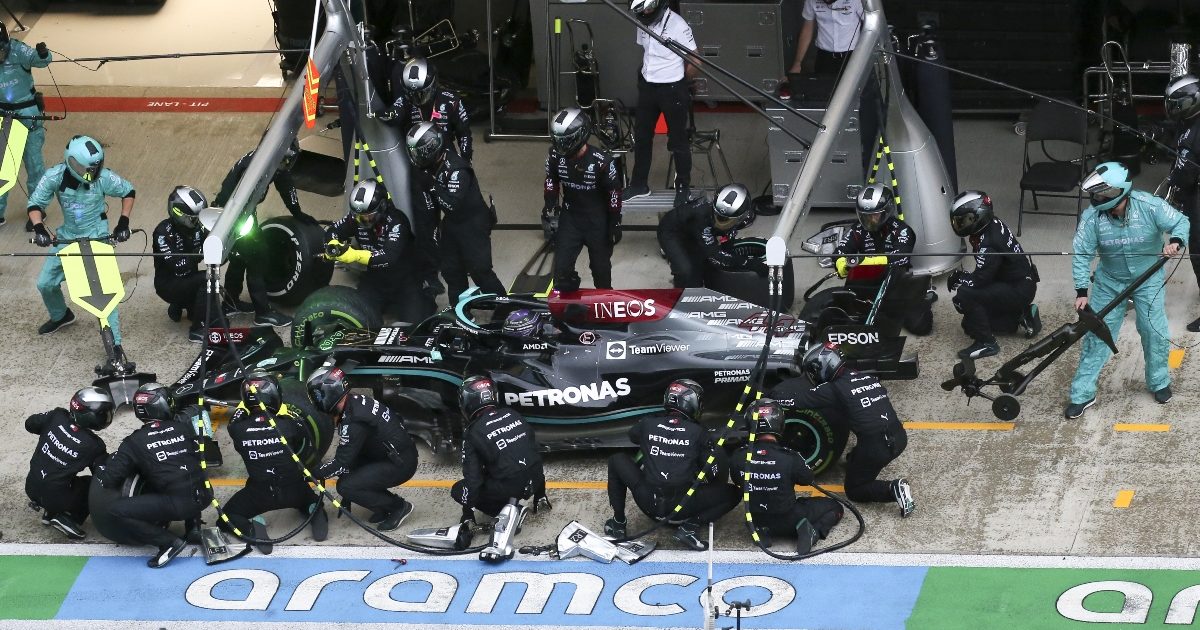 "We knew that the big weather was coming. So Valtteri (Bottas) pitted the lap before, and then our weather frog and the strategists were adamant to pit."
Checkmate
Wolff also talked about the team's decisions at the crucial stage of the race, and said that he understood McLaren's decision to leave it to Norris.
"We were in a way prepared to brace for the tough end, whether we could overtake Lando on-track or not," Wolff said.
"Then the rain hit, and things got pretty erratic at that stage. I understand why it was so difficult for McLaren to take this decision to stay out or come in. As a leader, you can only lose. We benefitted from that, and it's spectacular for the fans I guess."
"Lewis was stuck behind Ricciardo at the beginning of the race, although Ricciardo had DRS. I think it would have been difficult to pass. They had a fast car today, and it was well managed from his side," he concluded.
Read more: Hamilton insists Mercedes livery switch "doesn't make a difference" in fight for diversity