Toto Wolff has issued a warning to Lewis Hamilton over any further crashes during the season.
Hamilton is gunning for an eighth world title in his career, which will see him eclipse Michael Schumacher as the most decorated driver in the sport. For that, he has to fend off the current challenge from Red Bull's Max Verstappen.
Hamilton sits just two points above Verstappen, and will be aware that the title race can slip at any moment. Such is the competitive nature of the rivalry, and any bad result can completely end it.
As such, Wolff issued a warning to Hamilton over any further crashes during the season, saying that anything of that sort will not be tolerated.
"I think neither driver and neither team can have any comfort in the current situation, because there is just no gap in terms of points, and I think that this is going to go very long," Wolff told Formula1.com.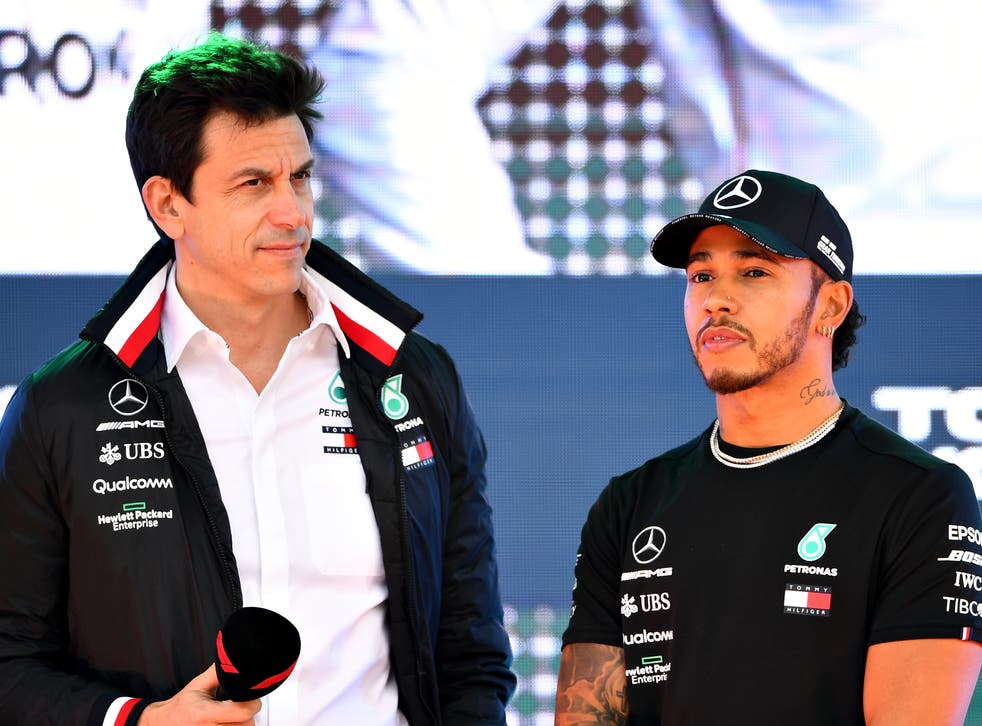 "Reliability versus performance is always the fine line that you need to get right, and as I said before, DNFing obviously is a no-go for the championship.
"Nobody, neither us nor our competitors, can afford a zero-point race weekend," he concluded.
Collision course
Hamilton and Verstappen have collided twice this season, at Silverstone and at Monza. Verstappen retired both times, while Hamilton didn't finish at the Italian GP. Mercedes will be aware that they cannot afford that for Hamilton again.
As a result, Wolff has called for Hamilton to finish every race in the points. That consistency will be the best he can do, because the rest of it and any failures will be in Verstappen's hands.
Hamilton will be heading to Turkey next, for the upcoming Turkish GP. Last season, he clinched his seventh world title at the Turkish track. He will be hoping for a similar result, and to see Verstappen way behind him.
Read more: Wolff proposes "rotational scheme" for F1 race crew – "Balance between income and workload"