Toto Wolff mocked Helmut Marko with a nickname for attacking Mercedes, calling him 'Mr. Grumpy'.
Marko recently spoke about Mercedes, and couldn't resist taking a dig at the German team. As quoted by OE24, he praised Red Bull's history, and suggested Mercedes' was not impressive.
"We are a cool team with passion in the foreground. Under Niki Lauda, the Mercedes would not have happened. He was closer to his engine people," Marko said.
"Hamilton has gone back and tried to drive on. But then a show is put off that poor Hamilton is suddenly injured, etc."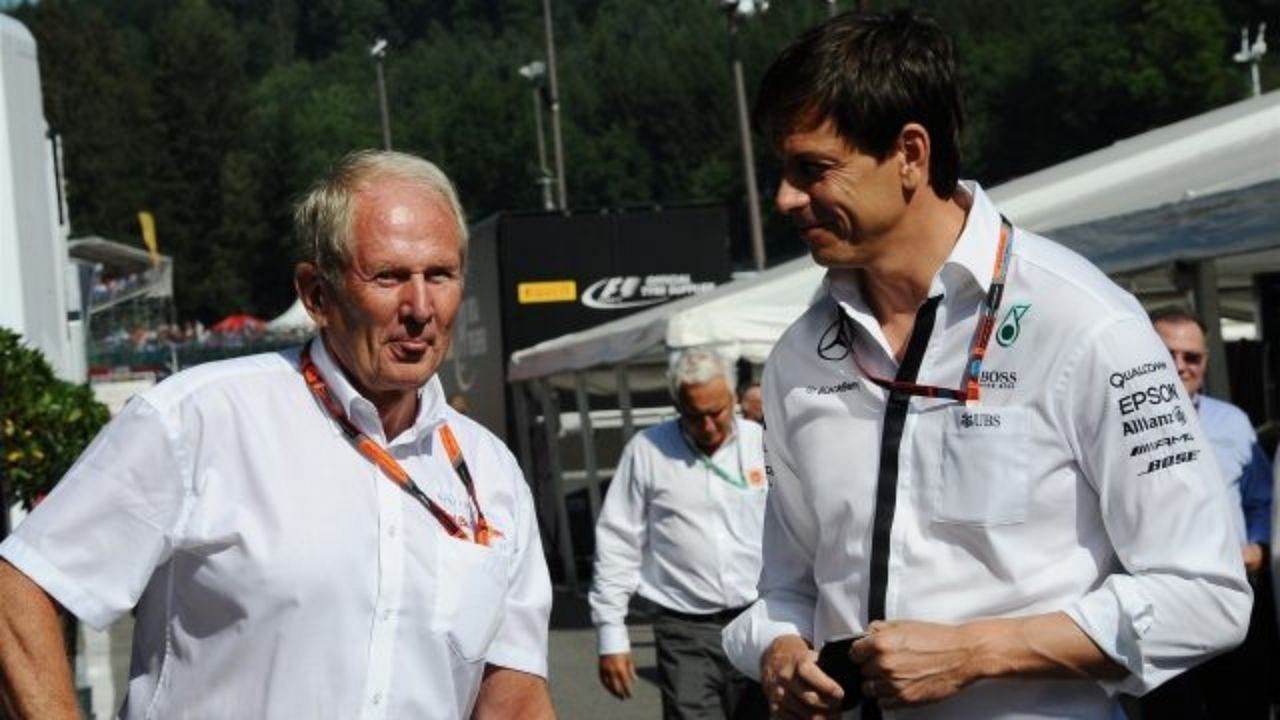 Marko did not veil his dig at all, and the Mercedes Team Principal was informed of it. Accordingly, Wolff mocked Marko, calling him 'Mr. Grumpy'.
"Mr. Grumpy is our strongest weapon. Niki always said – Every attack from the outside strengthens our team," Wolff said.
"When it comes to a World Cup in Formula 1, then you are not cuddling," the Austrian concluded his roast of Marko.
Projects
Wolff won that round, and it is clear that the Red Bull advisor had no reason to poke the bear, especially given Niki Lauda's close relationship with both Wolff and Marko. Meanwhile, Red Bull will be focusing on their new project, which is an all-new engine developed in-house. It will be the first time the team is sourcing their own power unit.
"The Red Bull Powertrains project is gathering pace with every week. The construction is on target and it's great to see the building really taking shape," Christian Horner told the official Red Bull website.
"It's really starting to come together and the effort going into it is impressive. We're attracting some great talent and we also have a strong youth policy to bring in some graduates and students into the program."
Read more: Wolff slams Liberty Media for reverse grid idea – "Can't just freestyle with changes"