Felix Auger-Aliassime is a young professional tennis player. He is an up-and-coming player, and is touted by many to become a future Grand Slam champion.
Net worth
Felix has a net worth that is very impressive for someone of his age. His net worth as of 2021 is approximately $1.75 million. Given his age and his relative inexperience, it is a value that is only going to rise in the coming years. The Canadian's net worth will only go upwards from here on out, barring any terrible injuries or unforeseen events.
Felix has earned a lot of money in his career so far. His total career earning have crossed the $4 million mark, and currently stands at around $4.5 million. According to statistics, Felix has earned around a thousand times more money than the average 21-year-old. This is an impressive feat, and it is all down to his talent and hard work.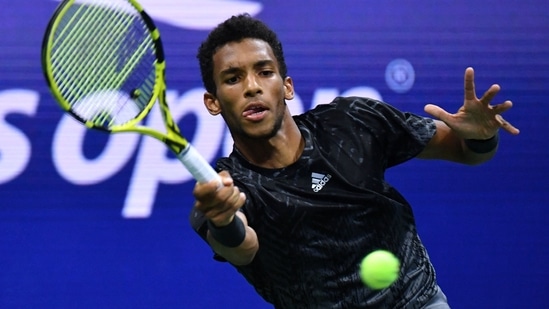 The Canadian sensation is also the ambassador of several top brands and companies, both sporting and non-sporting ones. He endorses brands like Adidas, Tag Heuer and Babolat.
Personal life and career
Felix was born on 8 August, 2000, to Sam Aliassime and Marie Auger. He was born in Montreal, Canada. He has an older sister named Malika Auger-Aliassime, who is also a tennis player. Currently, he is in a relationship with Nina Ghaibi, who is a Croatian equestrian, and cousin of tennis player Aila Tomljanovic.
Felix is coached by respected tennis player and coach Toni Nadal. He became a pro in 2017, and his performances grabbed the attention of tennis fans all over the world. He became the youngest player ever to reach the top 200 of the ATP rankings, beating a certain Rafael Nadal's entry in 2002.
2019 was Felix's breakout year, as he secured victories over prominent names like Stefanos Tsitsipas and Nikoloz Basilashvili. His rise was meteoric and there was no stopping him as he blitzed his way into the top 20. 2021 saw him make it into the quarter-finals of Wimbledon, and have an amazing run at the US Open.
Although he is yet to win a singles title, Felix has won a doubles title. He won it with Hubert Hurkacz, who beat Mate Pavic and Bruno Soares to win the title. Given his young age and phenomenal potential, it is only a matter of time before he checks off the box of 'singles champion' as well.
Felix is one of the rising stars in tennis today. He may not be as good as a Novak Djokovic or a Roger Federer, but we may be having a different conversation in some years.
Read more: Novak Djokovic prepared to face Matteo Berettini's 'hammer' tennis