Alpine driver Fernando Alonso was dismissive of Lewis Hamilton's complaints on team radio.
In a dramatic race at Budapest, the standout moment was a long tussle between Alonso and Hamilton for P4. It was an epic duel that went on for a while.
Even though Hamilton ultimately managed to pass the stubborn Alonso, he was not happy with what he saw. The reigning champion complained about Alonso on team radio, saying that he was doing moves that were dangerous at the speeds he was carrying.
Alonso was asked after the race what he thought of Hamilton's complaining. The recently-turned-40 driver was calm and composed as he said he didn't really care.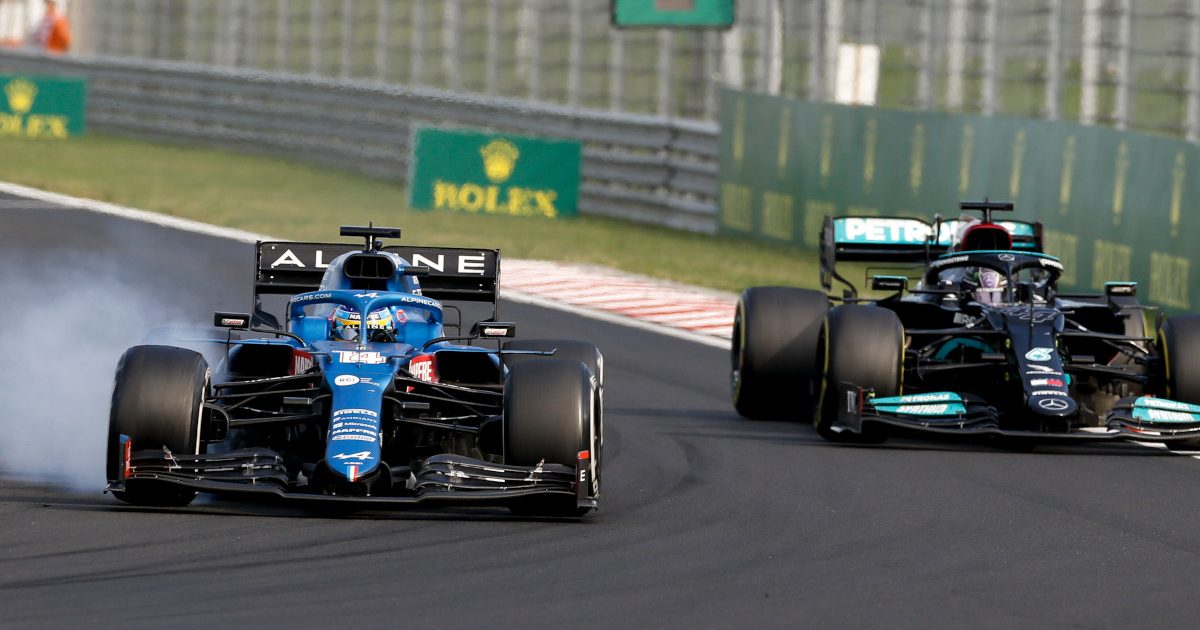 "He always complains," Alonso said.
Hamilton had also protested about not being in the braking zone. When Alonso was asked for his comments on that, he simply said, "I don't know. I didn't hear anything from the FIA. I guess he was okay."
Won the battle, not the war
Hamilton was referring to an incident on Lap 63 of the Hungarian Grand Prix. There, still locked in a tussle for P4, Hamilton was charging at Alonso. However, when he looked to pass, the veteran driver braked at the last moment, causing contact between the two cars. Hamilton was not pleased with it, and complained on the radio.
Alonso's defending had consequences for the entire race. Firstly, it meant he held on to a great result and finished P5 at the end. Secondly, keeping Hamilton behind him for the final stretch ensured his teammate Esteban Ocon didn't have to worry about the Mercedes. By keeping Hamilton pinned at the back as long as he could, Alonso helped his teammate win for the first time in his career.
The pace of Hamilton and his car meant that despite his terrible start, he could come back. He did, passing Alonso and Carlos Sainz to take P3. Ultimately, however, Alonso wouldn't be too bothered.
Read more: Christian Horner blames Lewis Hamilton for painting wrong picture of Max Verstappen