Frank Lampard is a former player and English professional football manager who most recently served as the head coach of Premier League club Chelsea.
As a player, he is widely regarded as one of Chelsea's all-time greats, as well as one of the best midfielders of his generation.
Early life
Frank James Lampard OBE born in Romford, London. Between 1989 and 1994, he attended Brentwood School and graduated with eleven GCSEs, including an A* in Latin. Lampard comes from a footballing family. His father is Frank Lampard, Sr., a former West Ham United player and assistant manager who was still involved with the club when Lampard junior was a player.
Career Overview
Playing Career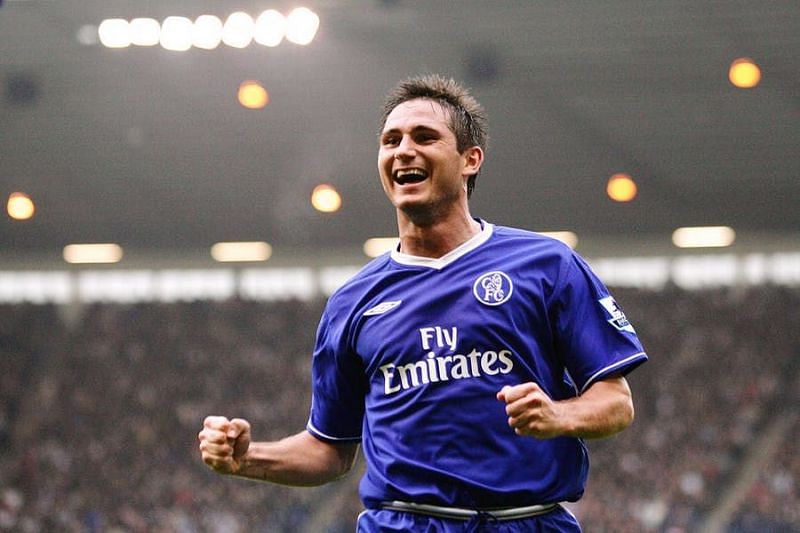 Lampard started his career at West Ham United, where his father, Frank Lampard Sr., also played. He is best known for his time at London rivals Chelsea, where he signed for £11 million in 2001. Lampard established himself as a prolific midfield scorer during his thirteen years at the club, becoming Chelsea's all-time leading goalscorer with 211 goals in all competitions.
Lampard went on to play for league rivals Manchester City and Major League Soccer (MLS) club New York City after leaving Chelsea, before retiring in 2017.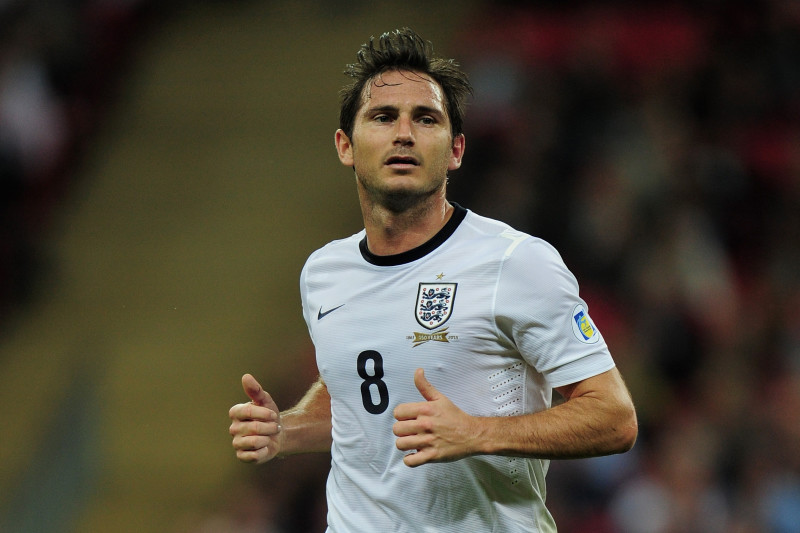 Lampard made his England debut in 1999 and went on to play 106 matches for the national team. He is also England's most prolific penalty taker, having scored nine goals from the spot. He was awarded an Order of the British Empire (OBE) in 2015 for his services to football after retiring from international football.
From 2015 to 2017, Lampard served as a team captain on the ITV sport panel show Play to the Whistle.
Coaching Career
Lampard began his coaching career with Derby County in 2018, where he led the club to the final of the Championship play-offs that season. A year later, he was named Chelsea's head coach, and in his first season, he led the club to fourth place and the FA Cup Final. Lampard, however, was fired in 2021 after a string of poor results.
Records
Lampard won three Premier League titles, two UEFA Champions Leagues, four FA Cups, and two Football League Cups. He was named FWA Footballer of the Year in 2005, as well as runner-up for the Ballon d'Or and FIFA World Player of the Year.
Lampard has a number of other Chelsea and Premier League records to his name, as well as the PFA Fans' Player of the Year and the FWA Tribute Award. During his career, he was named to the PFA Team of the Year three times, the Premier League's top assist provider three times, and a FIFPro World XI and MLS All-Star.
After leaving, Lampard was named to the Chelsea Team of the Decade by Chelsea fans, and he was inducted into the Premier League Hall of Fame.
He represented his country at three FIFA World Cups, in 2006, 2010, and 2014, as well as at UEFA Euro 2004, where he was named to the Tournament Team. Lampard had 29 goals for England and was named Player of the Year in 2004 and 2005.
Personal life
Lampard splits his time between Surrey and London. With his ex-fiancée, Spanish model Elen Rivas, he has two daughters, Luna (born 22 August 2005) and Isla (born 20 May 2007).
On December 20, 2015, Lampard married Christine Bleakley, a Northern Irish broadcaster. Patricia Charlotte Lampard was born on September 21, 2018. It was announced on March 15, 2021, that they had a baby boy, Frederick George Lampard.
Mensa reported in 2009 that Lampard demonstrated an unusually high IQ during neurological research conducted by Chelsea doctor Bryan English. "Frank Lampard scored one of the highest sets of marks ever recorded by the company doing the tests," English said.
On June 13, 2015, he was awarded an OBE in the Queen's Birthday Honours.
Lampard's autobiography, Totally Frank, was released in 2006. He has written a series of football-themed children's novels, inspired by his mother and children.
Full Name
Frank James Lampard OBE
Commonly known as
Frank Lampard
Date Of Birth
20 June 1978
Age
43
Height
6 ft 0 in (1.84 m)
Weight
176 lb / 80 kg
Spouse
Christine Lampard
Children
Patricia Charlotte, Luna Lampard, Isla Lampard
Net Worth
$90 Million
Net worth and assets
In 2021, Lampard's net worth is estimated to be around $90 million.
During his time, Lampard was one of the highest-paid footballers. This has allowed him to own multiple properties.
He currently lives in a mansion worth $13m. Apart from this, Lampard is also the owner of a town hall in London worth $11m. He also owns a house in Surrey worth $940,000 and a terrace home in East London worth $220,000.
On top of these properties, Lampard also owns two apartments in Cambridge, three apartments in Docklands, London, and a flat in Leyton.
Lampard also loves to collect cars. He is the proud owner of many cars including Lamborghini, Ferrari, Audi, and Berlinetta.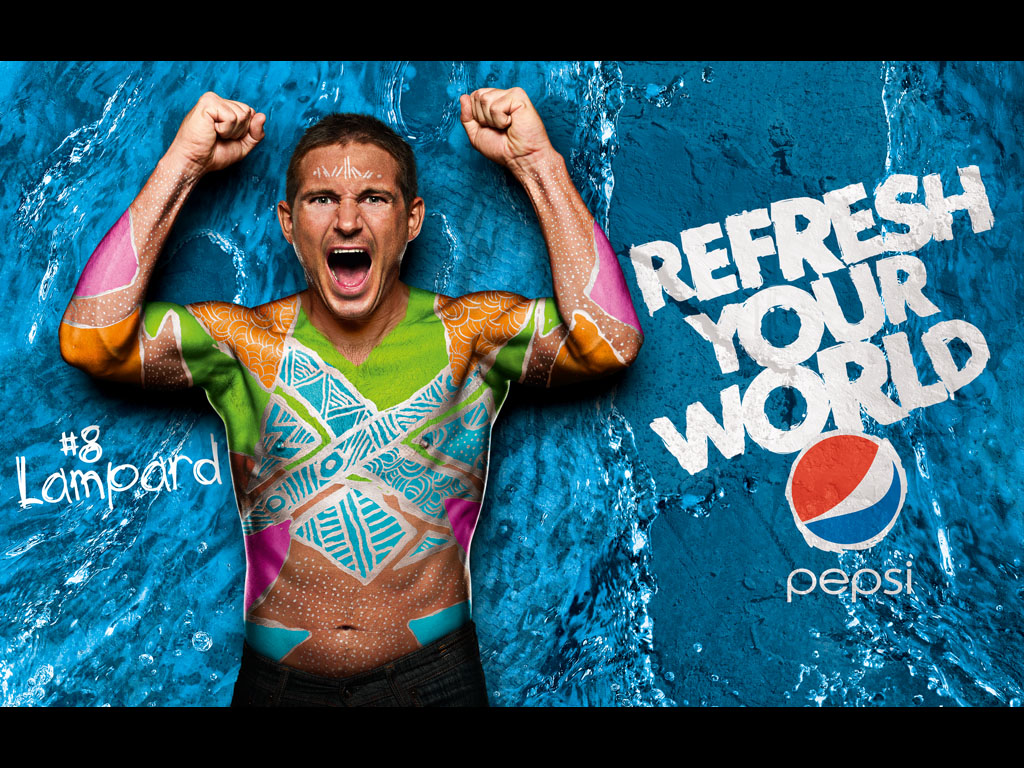 He also endorses top-of-the-line brands including Pepsi and NanoM.
Controversies
Lampard, Rio Ferdinand, and Kieron Dyer appeared in a sex video filmed in the Cyprus holiday resort of Ayia Napa in 2000. Channel 4 used a brief clip in their 2004 documentary Sex, Footballers, and Videotape to "remind the viewer that this is based on real life."
Lampard, along with three other Chelsea players, was fined two weeks' wages by the club on September 12 for his behaviour while on a drinking binge. Lampard and his colleagues had abused American tourists at a Heathrow hotel just 24 hours after the September 11th attacks.
Lampard was involved in a radio argument with James O'Brien on the London radio station LBC 97.3 on April 24, 2009. Following Lampard's separation from Rivas, newspapers reported that their children were living with her in a small flat while Lampard converted their family home into a bachelor pad.
Read more: Jose Mourinho net worth: How much is the former Real Madrid, Manchester United and Tottenham manager worth?