Gautam Gambhir is the driving force behind India's recent successes, and he was instrumental in the 2011 World Cup. He is famous for his remarkable cricketing prowess and is affectionately referred to as "Gauti" by his fans and friends. He was the Indian cricket team's opening batsman as a player.
Gautam Gambhir was born on 14th October 1981 in New Delhi, India and is married to Natasha Jain. He plied his trade as an opening batsman.
He was the captain of the Kolkata Knight Riders team in the Indian Premier League(IPL), where the squad rose to tremendous heights under his leadership, earning him the title of most successful captain of the Kolkata Knight Riders team.
Gambhir has attained the top slot in terms of ranking as a player, as well as being one of the wealthiest cricketers in the world, based on his achievements. Gambhir had the most ODI runs in the year 2008 and the most Test runs in the year 2009.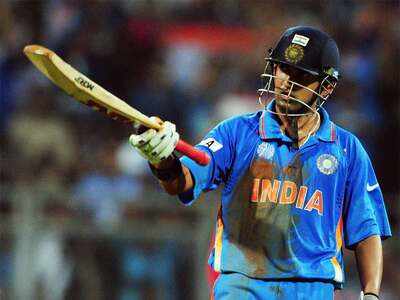 Net Worth
Gautam Gambhir's overall net worth is estimated to be $13.2 million, which is roughly 98 crore rupees in Indian currency. Cricket provides the majority of his income and personal worth.
Gambhir's brand value is also quite high, and he is regarded as the most respected cricketer in the world. He also makes a good living from international and national cricket matches, as well as the Indian Premier League (IPL). He also supports several products for which he receives a sizable fee. His yearly income is estimated to be Rs 10 crore.
Gautam Gambhir owns a high-end designer home in New Delhi, India, that he purchased in 2013. His house is currently valued at Rs. 18 crore. He also has many real-estate holdings across the country. He has a couple of the world's most luxurious automobiles. Car brands owned by him include BMW, Audi, Porsche, and Mercedes Benz.
Involvement in Politics
In the presence of Union ministers Arun Jaitley and Ravi Shankar Prasad, he joined the Bharatiya Janata Party (BJP) on March 22, 2019.
In the 2019 Indian general election, he ran as the party's candidate from East Delhi. After Atishi Marlena challenged him to a discussion, Gambhir declined, claiming that he does not believe in "dharnas and debates."
Gautam defeated Atishi Marlena and Arvinder Singh Lovely by a margin of 695,109 votes.
Read More: Rishabh Pant: Age, height, weight and biography of the Indian wicketkeeper- batsman