Olajide William Olatunji, better known as KSI, is a YouTube personality, rapper, comedian, and actor from England.
He made a name for himself on his YouTube channel, which he started several years ago to film his FIFA games, and has already amassed over 4 billion views.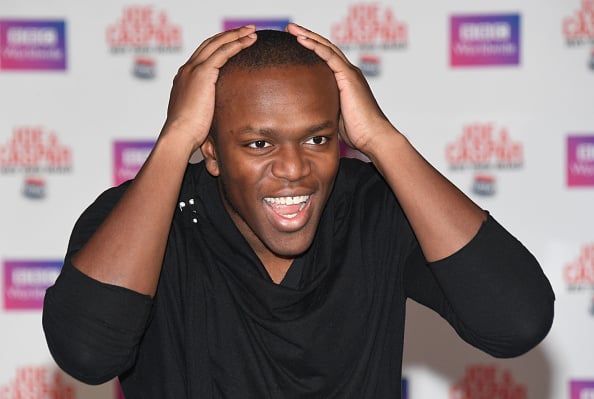 Early Life
Olajide William Olatunji was born in Watford, England on July 19, 1993. He decided to drop out of high school in order to chase his aspirations and define happiness.
KSI's decision to leave out was mocked by his family, who were quite conventional and valued higher education.
Instead, when he was a teenager, KSI launched a YouTube account and began doing what he loved: playing video games and making interesting videos for people.
Career
KSI began uploading videos to YouTube in 2008, with the majority of them centred on FIFA.
He immediately gained a significant following, primarily among FIFA fans and players, and exploited his success to diversify his channel and business.
In 2011, he ventured into the field of hip hop and rap, and he used his channel to aid in the early popularity of his songs. He's since released several songs on iTunes and YouTube, the first of which was 'Heskey Time,' a football-themed song featuring fellow YouTuber Randolph.
Using his fan base, KSI began releasing additional music, including songs like 'Lamborghini,' 'Down Like That,' and 'Two Birds One Stone.'
With YouTuber feuds growing increasingly popular, KSI ignited a new trend. He started amateur boxing matches between social media personalities by defeating Joe Weller in 2018.
This trend continued when KSI fought Logan Paul later that year, with the bout ending in a stalemate. However, in 2019, KSI and Logan fought again, with the verdict going in KSI's favour. Millions of dollars were won in the two bouts.
KSI was able to buy a mansion, have a Jacuzzi air-lifted into his crib. He also bought himself a Lamborghini before the age of 24.
According to reports, The youtuber is worth around a $15 million as of 2021.
Read more : Logan Paul net worth: Is the Youtuber-turned-boxer as rich as one may tend to believe?