McLaren driver Lando Norris has credited those who helped him succeed in F1.
Norris has been exceptional this season, currently sitting P3 in the WDC standings. He has three podiums to his name, and had given Mercedes and Red Bull a run for their money multiple times. His rise has been meteoric, and Norris himself has acknowledged it.
Norris thinks his transformation from jolly jester to future world champion has been because of the backing from McLaren's superiors. The British driver has credited McLaren CEO Zak Brown and Team Principal Andreas Seidl for supporting him.
"I think it's been hugely important. Having them support you in tough times and criticise you when you need to be criticised," Norris said.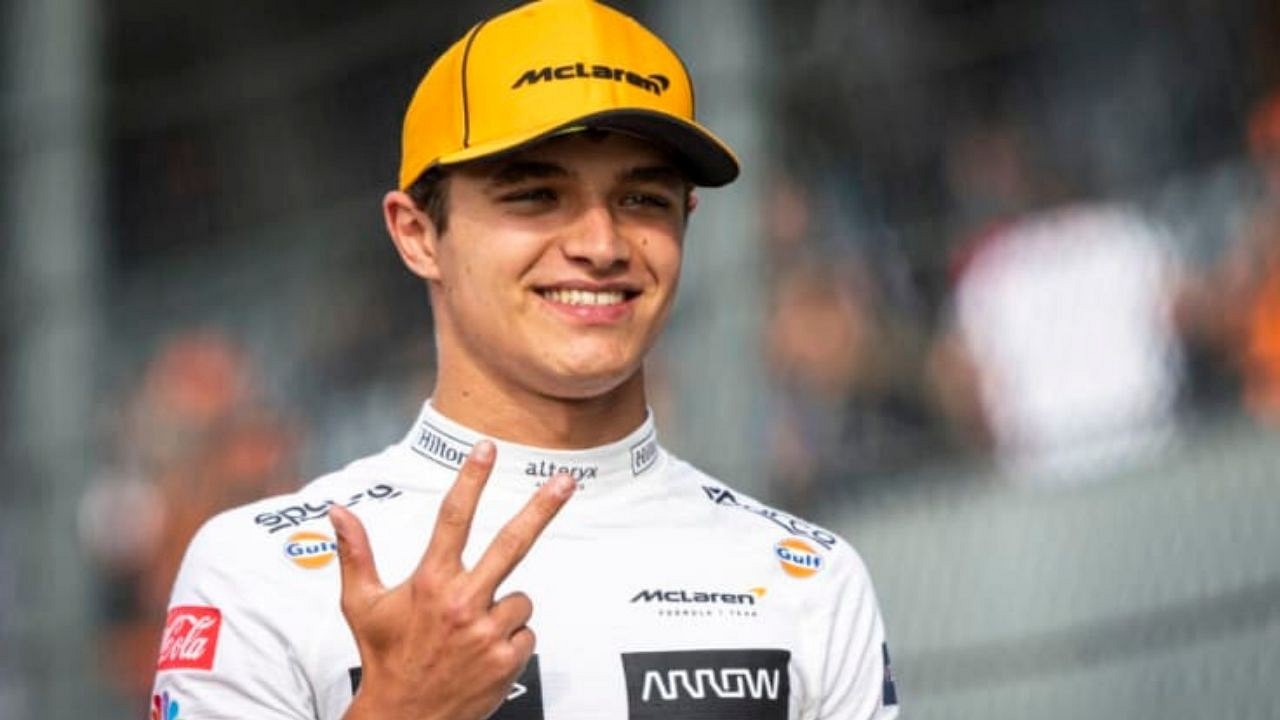 "They're still my bosses and I don't want to make mistakes; I don't want to make them look bad. And I've still got a job where I have to perform and go out and do a very good job.
"It's also in those tougher times or the times you struggle, or the times you need that kick up the a**e to do a better job in whatever area, that they give you that. And I think it's a very good combination of these types of things that they're able to help on," Norris said.
Focus
The youngster also revealed that he does not let it get to him, or hype himself up too much. However, he believes every driver does it differently.
"Obviously, all drivers are different and some people don't feel like they want to support, they feel like they can do it alone," Norris said.
"And then you get some drivers who need lots of support, and they need all the confidence from every person around them possible. I would say I'm kind of in the middle. I love doing a lot of things alone. And being a very kind of negative guy, I'm trying to work on myself a lot.
"I feel like I can do a lot by complimenting myself and being negative about myself, and I can learn a lot from just doing that," Norris concluded
Read more: Lando Norris achieves unique F1 record for McLaren in Silverstone