There are eras in sports. The past and present play out over many years, and in that time, it is only natural for fans to compare. Sir Donald Bradman is compared to Sachin Tendulkar. Lionel Messi and Cristiano Ronaldo are compared to Pele and Maradona. Lewis Hamilton is compared to Ayrton Senna.
In basketball, the definitive legend is Michael Jordan. When Jordan ended his career, fans were convinced there would never be anyone like him. And then, there came someone like him.
King James
That someone is LeBron James. Widely considered one of the greatest basketball players of all time, he has won the NBA championships with three different teams.
His career has been nothing short of illustrious, and even today, he is playing at a level so high you would swear he is ten years younger.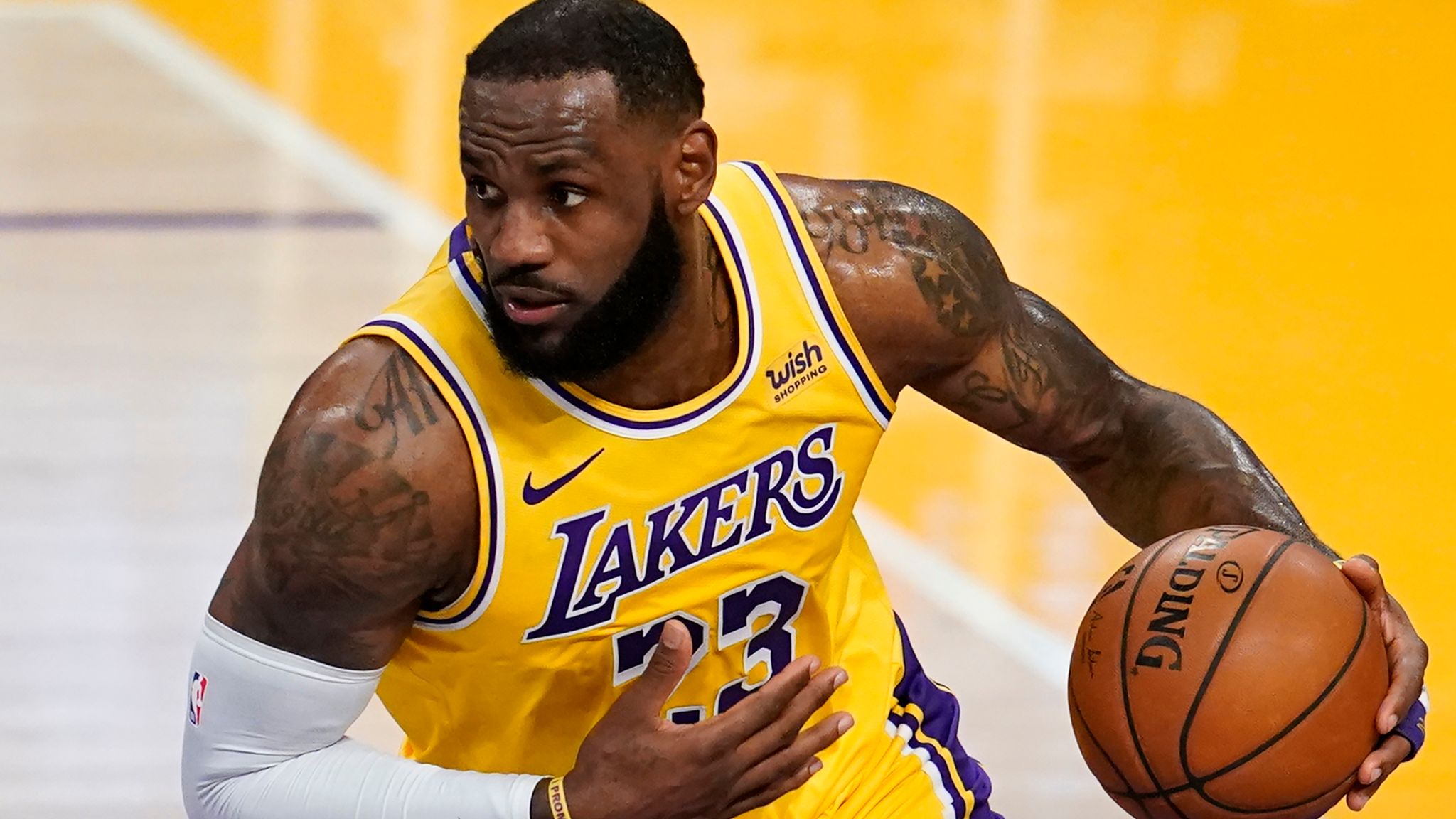 From high school, James was a basketball star. He became a star when Sports Illustrated put him on the cover, calling him 'The Chosen One'.
More shocking is the fact that he signed a $90 million endorsement contract with Nike before his first professional game. If Nike knew what would happen in the coming years, they may have travelled back in time and signed him before he could talk.
His first season saw him win the Rookie of the Year award. The 6'8'' point forward was a sight to behold, running at the opposition defences before dunking balls in left and right. His athleticism and ripped physique made him look like an NFL player, let alone an NBA one.
When James became a free agent for the first time following the end of the 2009-10 season, there wasn't a single team bending over backwards for his signature. He ultimately signed with Miami Heat.
In his first year, he helped the team reach the NBA finals, but lost to the Dallas Mavericks. He wouldn't let that hold him back, as he was once again key in the Heat reaching a second final. This time, he tasted victory, defeating the Oklahoma City Thunder.
Top of the game
His prime season came in 2012-13, where he averaged a staggering 26.8 points, 7.3 assists, and a career-highest 8 rebounds per game. He also posted a .565 field-goal percentage, which was unbelievable give how far away from the basket he played.
He became the final MVP again, as Miami beat the San Antonio Spurs to win the championship. Following a finals loss afterwards, James opted to return to Cleveland.
While he wasn't quite at the level of his 2012-13 season, he continued to be remarkably consistent. Nevertheless, he helped the Cavaliers end a 52-year wait to capture a first title.
James averaged a phenomenal 29.7 points, 11.3 rebounds, 8.9 assists, 2.6 steals and 2.3 blocks per game in the finals. This made him the first person to lead all five statistical categories for players on both teams in the finals. It came as no surprise that he was named the finals MVP.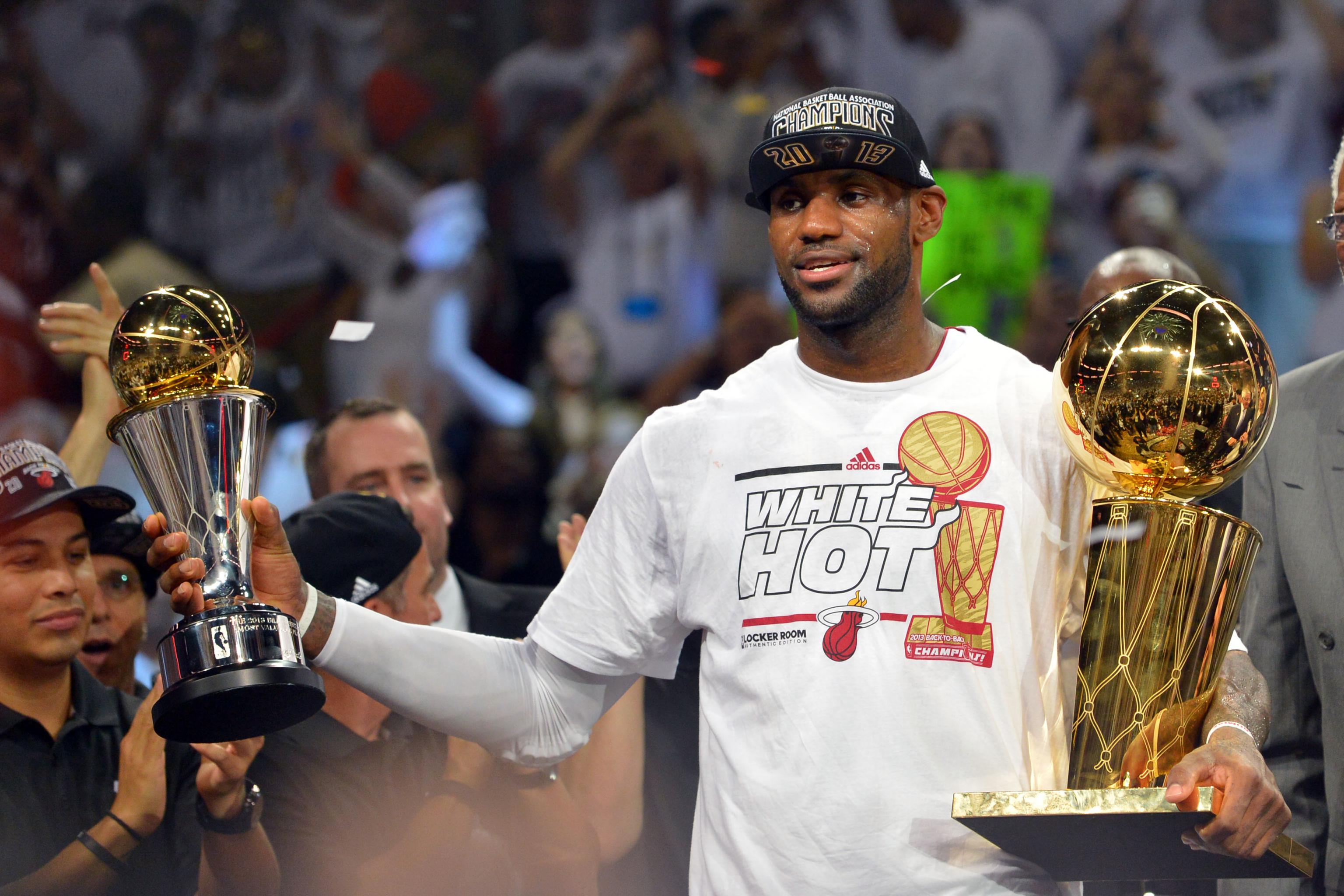 Two seasons later, James joined the LA Lakers. Injuries began to take their toll on him, but he continued to put up great numbers. His second season was disrupted by the COVID-19 pandemic.
Following the resumption of the season, James put in a colossal performance in the final against Miami Heat to win the Lakers' 17th NBA title.
Ability and style
What makes James stand head and shoulders above other basketball players, then? It is his all-roundedness and his understanding of the game.
He has primarily played as a small forward and power forward, but he has also played in other positions. His playing style has been compared to other legendary players like Oscar Robertson, Magic Johnson, and even the aforementioned Michael Jordan.
Since 2011, he has been ranked the best player in the NBA, both by ESPN and by Sports Illustrated. In addition to his stellar NBA career, he has also represented the USA at the Olympics, winning gold medals in 2008 and 2012.
For the vast majority of his career, he has been the talisman of every team he has played for, being the primary ball handler of his team.
In addition to his scoring skills, his playmaking skills are G.O.A.T tier as well. Some basketball experts consider him as one of the greatest passers in NBA history. His eye for the open man and his technique and vision means he provides pinpoint assists.
Even his passing range is superb. His unconventional passes and his ability to pick a pass after dribbling past defenders is just world-class. Recently, his clutch performances have been praised.
He has come a long way from being called out for his decisions to pass instead of shoot under pressure. Plus, he is one of the greatest big game players ever. He is not called Playoff LeBron for nothing.
LeBron is currently in the twilight years of his career, so sooner than later, we will have to bid adieu to the legend. Based on his performances and his longevity, he is no doubt one of, if not the greatest basketball players of all time.
His star power has also been hailed as the reason for player empowerment in the NBA, and the influx of fans into the sport. Warriors forward Draymond Green said it best – "I think the doors that he's opened for athletes and especially basketball players is his biggest accomplishment."
James vs Jordan, or not
As for comparisons to the great Michael Jordan, that's a debate that is very much in effect today. It will perhaps continue to rage on forever, given the eras both played in.
Older fans seem to consider Jordan their G.O.A.T, while younger ones opt for James. Nevertheless, even being in the same conversation as Jordan is no small feat. In fact, basketball players would kill to be considered alongside Jordan in any conversation.
So when a star makes a strong case for himself as someone who has surpassed the icon, it is something to be celebrated.
When LeBron decides to wind up his career, basketball will have lost the definitive star of this generation. As a player, he has won everything there is to win, while his style of play and entertaining factor are up there with the best of them.
So when he calls it a day, let's clap him off and treat him with the recognition he thoroughly deserves.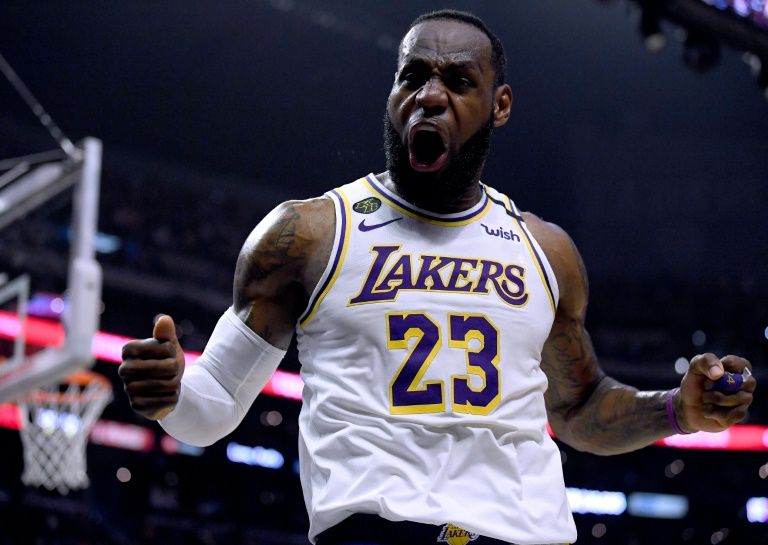 There is no doubt that years from now, a new star will surface and make a case for being the greatest basketball player of all time. Such a star will have not one benchmark to match, but two.
LeBron is an era-defining player, and as such, has earned the right to be called a basketball icon. Even if you don't consider him your #1, he's got to be right below. And that's as good an achievement as anything.
Read more: "Disease that's rampant in the NBA": GSW coach Kerr blasts players for absence of 'fundamentals'