If DRS had been implemented in Istanbul, Lewis Hamilton's advance through the field from his 11th starting position would have been significantly faster and more effective.
However, due to the wet circumstances, the circuit was never fit for slick tyres, and it is customary for the Race Director to delay enabling DRS until the track is dry enough for slicks.
Hamilton's rear wing had marginally more downforce than Valtteri Bottas' sister Mercedes, which started from pole position.
Overview
When Mercedes and Hamilton knew they'd be starting from a 10-place grid penalty for using their first extra internal combustion engine of the season, it seems counterintuitive that they chose the greater downforce wing.
Typically, a smaller downforce wing would be used in this situation to aid straight-line speed and overtaking through the pack. However, the decision was based on a reasonable rationale.
On the Istanbul Park circuit, the first DRS detection site is located shortly before Turn 9. The vehicles have just exited the super-fast Turn 8, despite the fact that they are braking.
The more difficult it is to follow closely around a corner, and the more widely spaced the cars tend to be.
A larger wing will help you get close enough to the car ahead of you out of Turn 8 to be under 1 second behind at the DRS detection threshold.
This prepares the vehicles for the circuit's finest overtaking opportunity — the DRS run leading up to the tight Turn 12-14 sequence at the end of the lap, as per a report on Formula1
Furthermore, while the minor flap area differential between the two wings would result in a lower end-of-straight speed for Hamilton's vehicle in non-DRS free air, it would also result in a larger DRS boost.
The rear wing chosen for Hamilton was slightly higher
Furthermore, the more downforce you can carry. The more protection you'll give your back tyres, which were degrading at an alarming rate in Istanbul last weekend.
The tyres on a car expected to lead from the start will invariably be used harder in a drive through the field.
As the pole sitter, Bottas was not anticipated to benefit from DRS if he won the race, which he did. As a result, he'd want straight line assistance from the lower wing level.
Due to the wet circumstances, Lewis Hamilton was unable to take advantage of DRS. He was stuck behind Yuki Tsunoda's AlphaTauri for most of his first stint, costing him roughly 12 seconds.
He was in desperate need of the DRS at this point.
During Friday practice, Mercedes also tested this subtly altered front wing (below, with standard wing above) on Lewis Hamilton's vehicle.
It's already been used in a few practice sessions this season, but it's never been raced.
The outboard end of the upper flap curls down more, which would likely improve outwash airflow over the front tyre at the price of some direct front downforce.
With only six races remaining until the sweeping new rules take effect next year.
It will be fascinating to observe how much farther the championship contenders develop their vehicles as the title fight approaches its conclusion.
The opportunity for Hamilton to win the Turkish Grand Prix
Lewis Hamilton overruled his Mercedes crew several times as they debated whether and when to change tyres at the Turkish Grand Prix, sensing the possibility of an unlikely podium or maybe a win.
After a grid penalty, Hamilton began 11th, but with 15 circuits to go. He was up to fourth and could see his title challenger Max Verstappen ahead of him.
On a track that was stubbornly refusing to dry, the Dutchman had already pitted for a fresh pair of treaded intermediate tyres. Hamilton, despite his more worn tyres, was keeping pace with the Red Bull.
Given the circumstances, it's understandable that Hamilton turned down his team's request to pit. "It was a risk either way," he said of the call.
His tyres might last long enough for him to finish on the podium if he stayed out. There was even a prospect of victory if the track dried soon enough. And everyone had to stop for dry-weather tyres.
When his Mercedes crew discussed whether and when to change tyres at the Turkish Grand Prix. Lewis Hamilton overruled them many times, recognizing the chance of an improbable podium or perhaps a win.
Hamilton started 11th after a grid penalty, but by the 15th circuit. He had moved up to fourth and could see his title rival Max Verstappen ahead of him.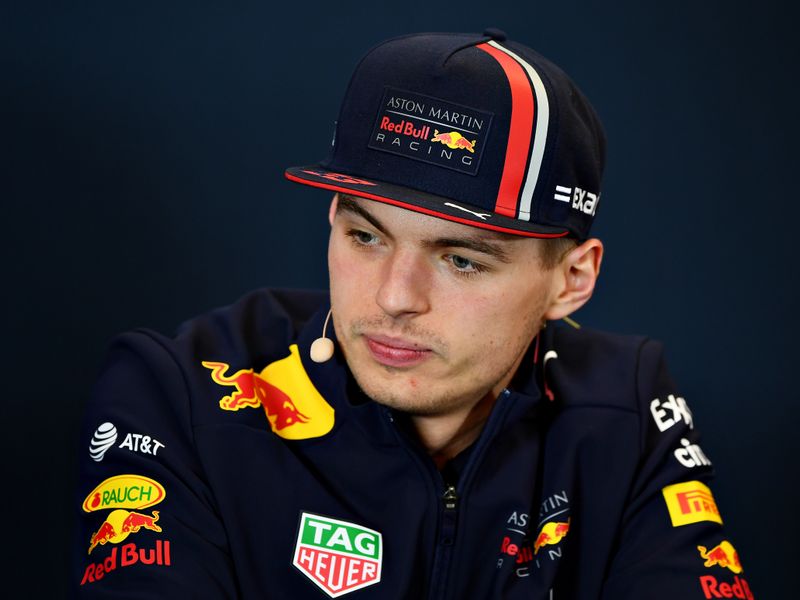 Despite a grid penalty that will see him start 11th rather than first in the Turkish Grand Prix. Lewis Hamilton says that winning is his ultimate goal.
Hamilton won the qualifying, but his 10-place grid penalty for a new Mercedes engine means he'll have a recovery effort on his hands. If he wants to keep his title fight with Max Verstappen alive.
But, despite the fact that the championship leader has three fast midfield cars between him and Verstappen. Who starts second behind Mercedes' Valtteri Bottas, the Dutchman insists he only has one thought.
But, despite the fact that the championship leader has three fast midfield cars between him and Verstappen. Who starts second behind Mercedes' Valtteri Bottas, the Dutchman insists he only has one thought.
"My eyes are still solely set on winning the race," Hamilton told Sky Sports F1.
"It's going to be very hard from 11th, but not impossible.
"I don't know what the weather's going to do tomorrow so I'm just staying on my toes and just making sure that we deliver maximum attack."
Hamilton, who has only won one race from a starting position lower than sixth, said he will be "partly cautious but also super attacking."
"I'm just going to take it one step at a time," he said. "It's a long race and so, if I can be higher up early on, then great but I want to stay out of trouble.
"That will probably be my priority initially, and then see if it's possible to pick them off one by one."
Hamilton's comeback comes just two weeks after Verstappen overcame a similar situation at the Russian Grand Prix. Where the Dutchman miraculously advanced from the end of the grid to second place behind Hamilton.
The penalty given to Hamilton in the Turkish Grand Prix
Lewis Hamilton, the reigning world champion, will start from the back of the grid after being penalized for using too many engine parts, race organizers announced before of Friday's practice session.
Mercedes is utilizing a fourth part to reduce the chances of Hamilton breaking down during a championship run-in that is tighter than it has been in years.
According to the guidelines, only three components are allowed. The squad claims they made the decision to improve performance.
Red Bull driver Max Verstappen, Hamilton's title rival, earned a similar penalty two weeks ago.
Hamilton, the seven-time world champion, will not face a full grid relegation because he only took one power unit component.
Before this weekend's race, Verstappen sits only two points behind the Briton.
Read More: Wolff hands title blow to Hamilton – "The engine is at risk"