Martin Whitmarsh, the former McLaren team boss, is returning to Formula One in a new capacity with Aston Martin, and says he is completely sure the British team can win the championship.
In his 25 years with McLaren, Whitmarsh established himself as one of the sport's most influential leaders. He worked with many of the team's most famous drivers, including Ayrton Senna, Mika Hakkinen, and Lewis Hamilton. Whitmarsh also helped them win World Championship championships.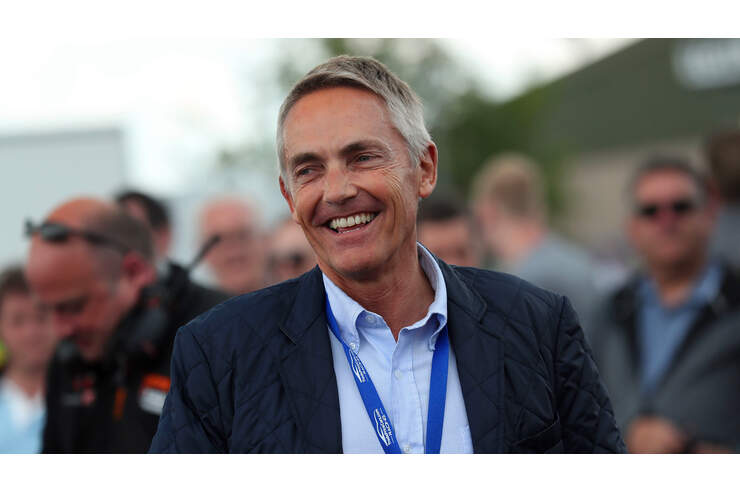 The new division will oversee Aston Martin's Formula One initiatives, including race team operations as well as the marketing of new services based on lessons learnt from competing in the highest tier of motorsport. Engineering, innovation, testing, and specialized manufacturing are just a few examples.
Overview
Martin Whitmarsh, a British businessman, was born on April 29, 1958, and will take over as CEO of the Aston Martin Formula One team in October 2021.
Whitmarsh was the CEO of McLaren Racing, a division of the McLaren Group, as well as the group's Chief Operating Officer and the team leader of McLaren Mercedes. Until the organization's disbandment in 2014, Whitmarsh was also the chairman of the Formula One Teams Association, which had the role of representing the F1 teams' interests.
Whitmarsh was fired from his positions as CEO of the McLaren Group, CEO of McLaren Racing, and team principal of McLaren Mercedes in 2014. Ron Dennis took over as CEO of both companies, and Eric Boullier took over as team principal of the Formula One team.
Whitmarsh earned a mechanical engineering degree from Portsmouth Polytechnic (now the University of Portsmouth) in 1980 and began working as a structural analysis engineer with British Aerospace (now BAE Systems) at Hamble-le-Rice.
He was transferred to BAe's Weybridge facility and elevated to an advanced composite structures research and development post. In 1988, he was promoted to Manufacturing Director and given responsibility for the manufacturing of Hawk and Harrier airframes. In 1989, he moved to join McLaren as Head of Operations.
Martin Whitmarsh famous with McLaren for 25 years
Whitmarsh worked with McLaren for 25 years, holding numerous positions including group CEO and team principal of the McLaren team, from 1989 to 2014.
Whitmarsh was appointed to Managing Director in 1997, and was in charge of McLaren Racing, the company's Formula One division.
Ron Dennis, Team Principal, was able to focus on other elements of the McLaren Group as a result of this. In April 2004, he was promoted once more, this time to McLaren Group's COO.
Ron Dennis stepped aside as CEO of McLaren Racing on March 1, 2009, to join McLaren Automotive, where he hoped to expand the company's car manufacturing operations. As a result, Whitmarsh was promoted as team principal in 2009.
After starting the year with an uncompetitive car, McLaren improved during the year, gaining more points in the second half of the season than any other team to beat Ferrari to third place in the Constructors' championship by a single point.
With Whitmarsh, McLaren failed to win a world championship, despite Lewis Hamilton being mathematically in contention for the drivers' title until the final race of the 2010 season, when he was 24 points behind Fernando Alonso.
Whitmarsh was fired as CEO of McLaren Racing and McLaren Group in January 2014, following an uncompetitive 2013 season, and was replaced by his predecessor Ron Dennis. After 24 years with McLaren, he formally parted relations with the company in August 2014.
Whitmarsh was a long-time member of the Woking-based team and an associate of former McLaren owner and chairman Ron Dennis, and was involved in more than 100 Formula 1 victories and many world titles.
The return of Whitmarsh, but with Aston Martin
Martin Whitmarsh, the former McLaren team principal, will join Aston Martin as the CEO of its Performance Technologies division.
Whitmarsh last raced in Formula One in 2014 with the McLaren team, but he will return this season with Aston Martin to manage the team's "transformation into a World Championship-winning organization within the next four to five years."
Aston Martin has made no secret of their intention to reach the top of the field by aggressively spending in the team, and while Lawrence Stroll recognized that success would take time, Whitmarsh's appointment is unquestionably a statement of purpose.
Whitmarsh will join the team as Group Chief Executive Officer of Aston Martin Performance Technologies, where he will be responsible for the company's F1 efforts. He will also be in charge of technology across Aston Martin's core businesses.
Following his resignation as McLaren team principal in 2014, Whitmarsh worked as the chief executive of Sir Ben Ainslie's Americas Cup Challenge team until returning to an advisory role in 2017.
In the same year, the FIA hired him as a consultant to help with the regulation modifications surrounding the cost cap, which were implemented this year. Whitmarsh was recently appointed to the Hamilton Commission by Lewis Hamilton, which was established to enhance diversity and minority representation in motorsport.
Aston Martin sticks with Vettel and Stroll for the new era of F1
With only one vacant slot on the grid for the 2022 Formula One season, the teams have gone all-out to construct a new regulations car. Aston Martin, the Formula One team that began development of the 2022 chassis just a few months ago, has confirmed both drivers for that year.
Sebastian Vettel's contract with Aston Martin has been renewed for another year. There were no lineup changes at the newly revived Aston Martin team as a result of Lance Stroll's retention, which was a no-brainer.
Vettel, who signed a one-plus-one contract with Aston Martin in 2020 after leaving Ferrari, has already finished on the podium twice. However, because to fuel limitations, one of them was taken away from the German.
Lance Stroll has struggled to regain his rhythm this season. Aston Martin hasn't quite lived up to last year's performance after a fantastic 2020 season as Racing Point. They are, nevertheless, pleased with the team as they move forward.
Vettel, who has no plans to retire, has been enjoying his time in the green car alongside his teammates. He's also pleased with his and his car's race weekend performance. The German has decided to continue with the squad because of Aston Martin's new state-of-the-art facility, which is still under construction.
Sebastian is also quite pleased with the Aston Martin crew, and vice versa. The team's chemistry is off the charts, which is a significant component. Aston Martin is also getting what they want from Vettel, who is 34 years old.
Sebastian Vettel will have the opportunity to stay in 2023 after a solid season full of highs and lows. As the team continues to improve every day, the new restrictions could be the turning point in terms of outcomes for Aston Martin.
Lance Stroll made a name for himself last season, finishing on the podium twice. Lawrence Stroll believes in his son's racing ability so much that he has gone to great lengths to ensure that his son's World Championship aspirations come true.
Stroll has benefited greatly from Vettel's joining to the team. The 22-year-old Canadian will get the chance to learn from one of the top drivers on the circuit. Lance has debunked the "paid drivers" accusations by demonstrating that he is capable.
He needs to be more consistent if he wants the excellent outcomes to continue. If everything goes according to plan for the father-son combination, the 22-year-old has at least a decade of Formula One driving left in him.
Read More: Vettel engages in detailed conversation with Lawrence Stroll after trouble with son Lance