Overview
Nicholas Latifi is a Canadian F1 driver. He races for Williams Racing, and is the son of Michael Latifi, an Iranian-Canadian businessman. He has been retained by the team for next season, where he will partner Alex Albon.
A good driver who is vastly underrated, Latifi is having a good season at Williams, and scored his first points this season in a heroic performance at the Hungarian GP.
When the opportunity presented itself, he capitalised on it and ran in a good position. Everyone had written him off, but he fought till the end and managed a P7 after his hard work. Since then, his results have been good, and 2021 really has been his breakout season.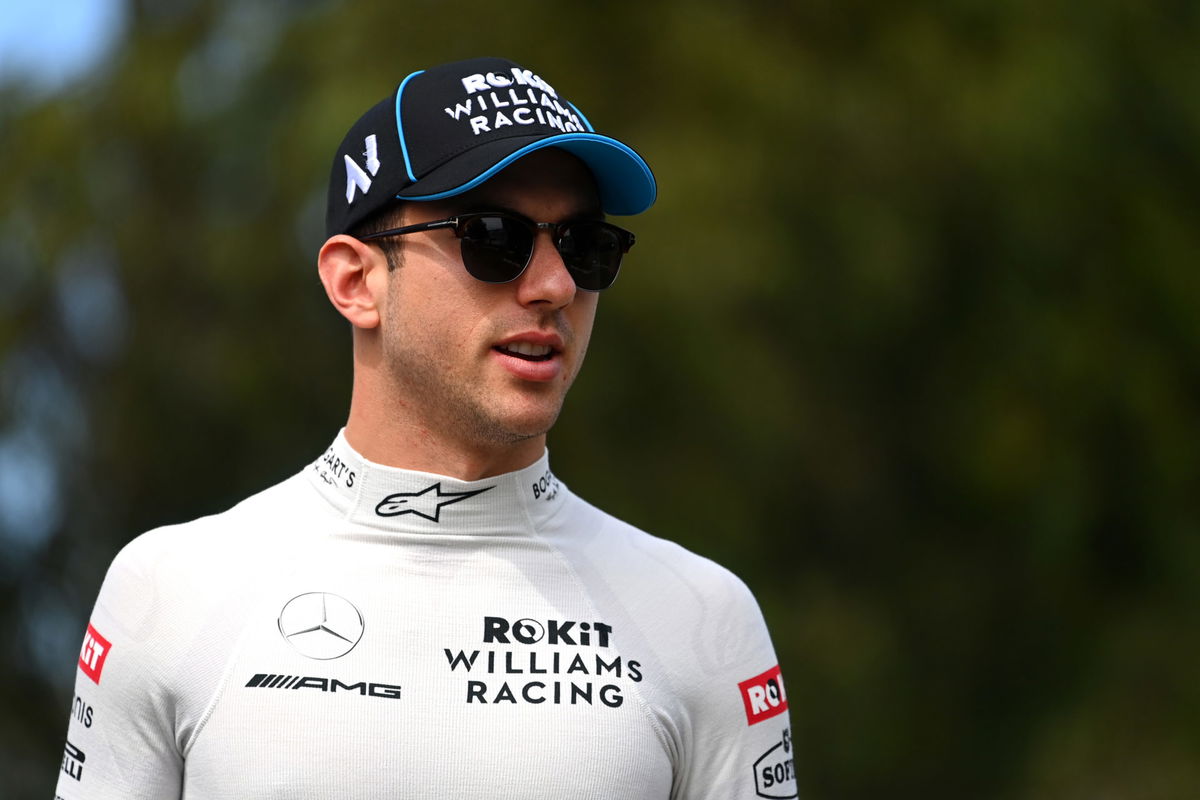 Early life and career of Nicholas Latifi
Latifi was born in Montreal, Canada, to Michael Latifi and Marilena Latifi. His family is linked with Sofina Foods Inc. and Saputo Inc. He has three siblings – Soph, Michael and Matthew.
Latifi began karting in 2009, at the age of 13. A late bloomer in the activity, he still managed to make a name for himself. He competed in Canadian and American karting series for three years. He won the Florida Winter Tour Championship in the Rotax DD2 class.
Within no time, he made his debut in Formula 3. Although he started slow, he developed his skills during his time in the single-seater series. He teamed up with future F1 colleague Esteban Ocon at one point, and continued to make a name for himself. He then competed in Formula Renault 3.5, taking a P2 and two fourth place finishes.
The Canadian then moved to GP2, taking some impressive results. However, he failed to beat his teammate Alex Lynn, and had to settle for 16th place. He took 23 points, ten point finishes, and finished 101 points behind Lynn.
The next year was amazing for Latifi, as he took some great podium finishes. He took a victory in a sprint race at Silverstone, marking a first victory since 2012. The season wrapped up with him in fifth place with 178 points, making a huge step towards the top of the mountain.
The next season saw him finish in ninth place, 121 points behind teammate Alex Albon. He bounced back in 2019, taking three strong wins in the first five races. He was the championship leader until an almighty collapse forced him to concede the place. Although he rediscovered his form and staged a late fightback, it wasn't enough to win.
He finished the season as the championship runner-up, but he had made himself a good prospect. He had four wins, eight podiums and four fastest laps. Pretty soon, he made the jump to F1, and that is where he is today.
Nicholas Latifi's father Michael Latifi
Latifi's father Michael is a businessman of Iranian descent. He is the CEO of Sofina Foods Inc. He also owns Nidala, a British Virgin Islands company.
Michael is a big supporter of Latifi's racing career, and invested approximately $200 million in the McLaren Group through his company Nidala. He is married to Marilena, who is a Canadian-Italian with Sicilian parents. She was born to the Saputo family, the people who founded Saputo Inc., a dairy company.
Due to his rich background, many have accused Latifi of being a pay driver, and criticised him for essentially buying his way into F1. Although nobody rates Latifi as high as some of the other youngsters on the grid, he is nevertheless a very good driver who can deliver big on his day.
Although his father has had a hand in his financial backing for the F1 seat he holds, one cannot discredit his talent and his passion for racing. He is also one of the nicest blokes on the grid, and is a very underrated driver.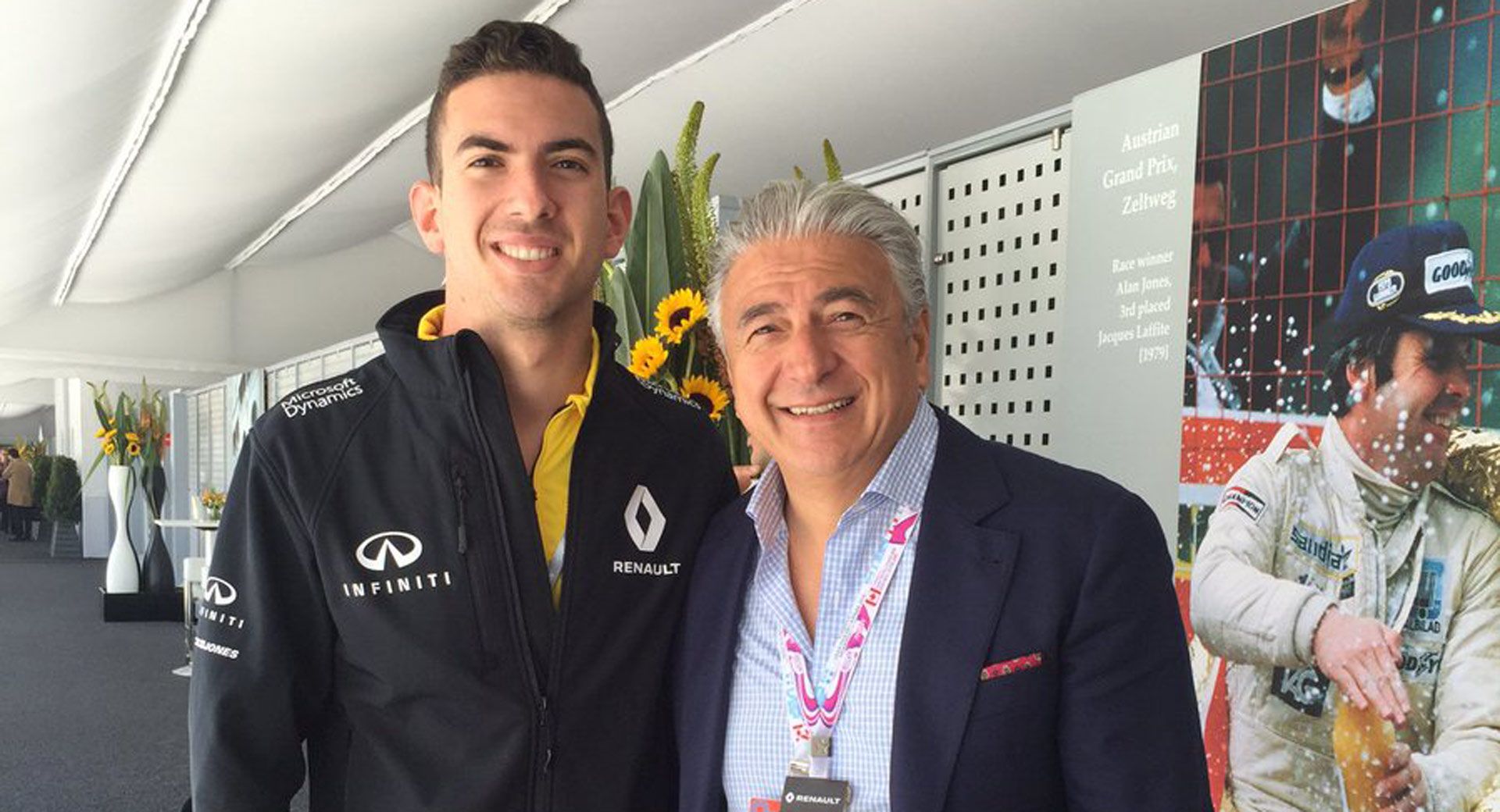 How much is Nicholas Latifi net worth in 2021?
Latifi was seen as a worthy driver to be retained by Williams, alongside exciting talent George Russell. His 2021 season got off to the worst possible start, as he retired due to a turbocharger issue. However, he displayed an ability to bounce back from setbacks, qualifying a career-best 14th on the grid.
He delivered results that were not as good as Russell's, but then came the race that made people notice him. At the Hungarian GP, a series of events saw everything torn up and a free-for-all emerge. Latifi came out of the pits in a miraculous 3rd position, and the sheer excitement of him in the podium places was stunning.
Predictably, due to the Williams being a much slower car than any other on the grid, he struggled to keep the place and promptly slipped down. However, he showed heart and determination knowing fully well that such an opportunity would never come his way again. At the time, he was yet to score a point in his F1 career, and everyone dismissed his chances to do so.
Instead, the driver won everyone's hearts as he valiantly and stubbornly refused to give up. With many drivers passing him, he held on and ultimately crossed the line in 8th position, securing his and the team's first point in F1. More good news came his way for his hard work, as he was promoted to seventh place following a disqualification on the grid.
He will stay with Williams for the next season. His upward progress increased his net worth and stock. His net worth stands at approximately $1-$5 million. His salary at Williams is $1 million.
Read more: Alfa Romeo disappointed with F1 for awarding points