Roman Reigns is a Samoan-American professional wrestler, actor, and former gridiron football player.
Early life
Leati Joseph Anoa'i was born on May 25, 1985, in Pensacola, Florida. He is a member of the illustrious Samoan wrestlers, which includes several notable wrestlers and tag teams from various promotions. Leati's father, Sika Anoa'i, and uncle, Afa Anoa'i, were former WWE Tag team Champions known as 'The Wild Samoans.' At the time, the team had a record of winning 21 championships across the pro-wrestling circuit.
Interestingly, Dwayne Johnson is a distant relative of the Anoa'i dynasty. 'The Rock' and Roman Reigns are non-biological cousins.
Surprisingly, Roman Reigns did not pursue wrestling from the very beginning. He used to be a professional football player, having played for the Minnesota Vikings and the Jacksonville Jaguars in the National Football League in 2007.
Career
Reigns is presently signed to WWE, where he competes on the SmackDown brand as Roman Reigns and is the current WWE Universal Champion in his second reign.
Football Career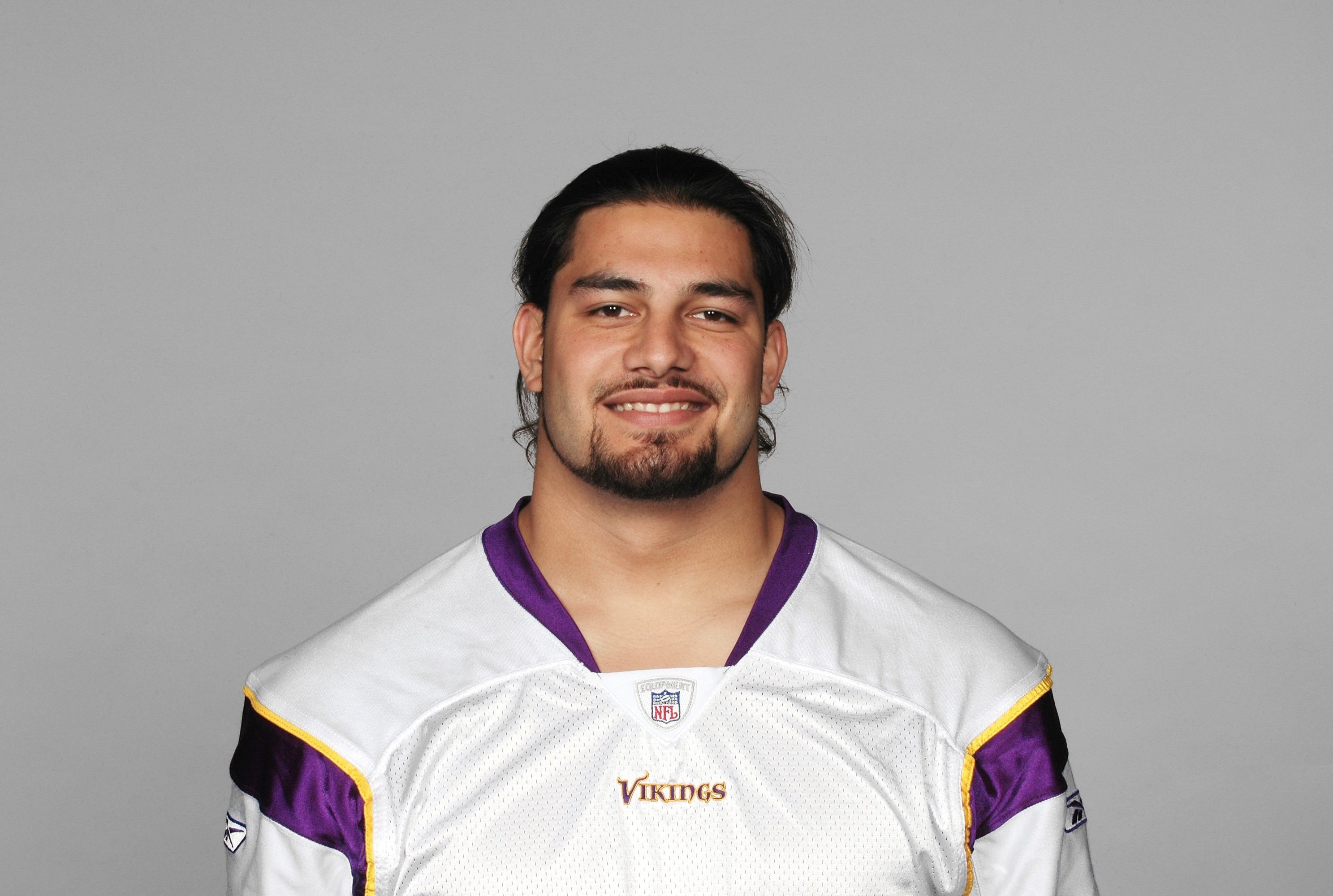 After playing collegiate football for Georgia Tech, Reigns began his professional football career in 2007 with brief off-season stints with the National Football League (NFL Minnesota )'s Vikings and Jacksonville Jaguars.
Reigns then played a full season for the Edmonton Eskimos of the Canadian Football League (CFL) in 2008 before being released and retiring from football.
Wrestling career
After retiring from football, Reigns pursued a career in professional wrestling, and in 2010. He he was signed by WWE and assigned to their developmental territory, Florida Championship Wrestling (FCW).
In November 2012, he made his main roster debut as Roman Reigns, with Dean Ambrose and Seth Rollins as The Shield. Reigns competed in solo competition after the trio split up in June 2014.
WWE attempted to install Reigns as their future "face of the company" beginning in 2014, but audiences and critics were outraged. However, in mid-2020, Reigns was repackaged as a new evil character, "The Tribal Chief," to largely positive reviews from critics.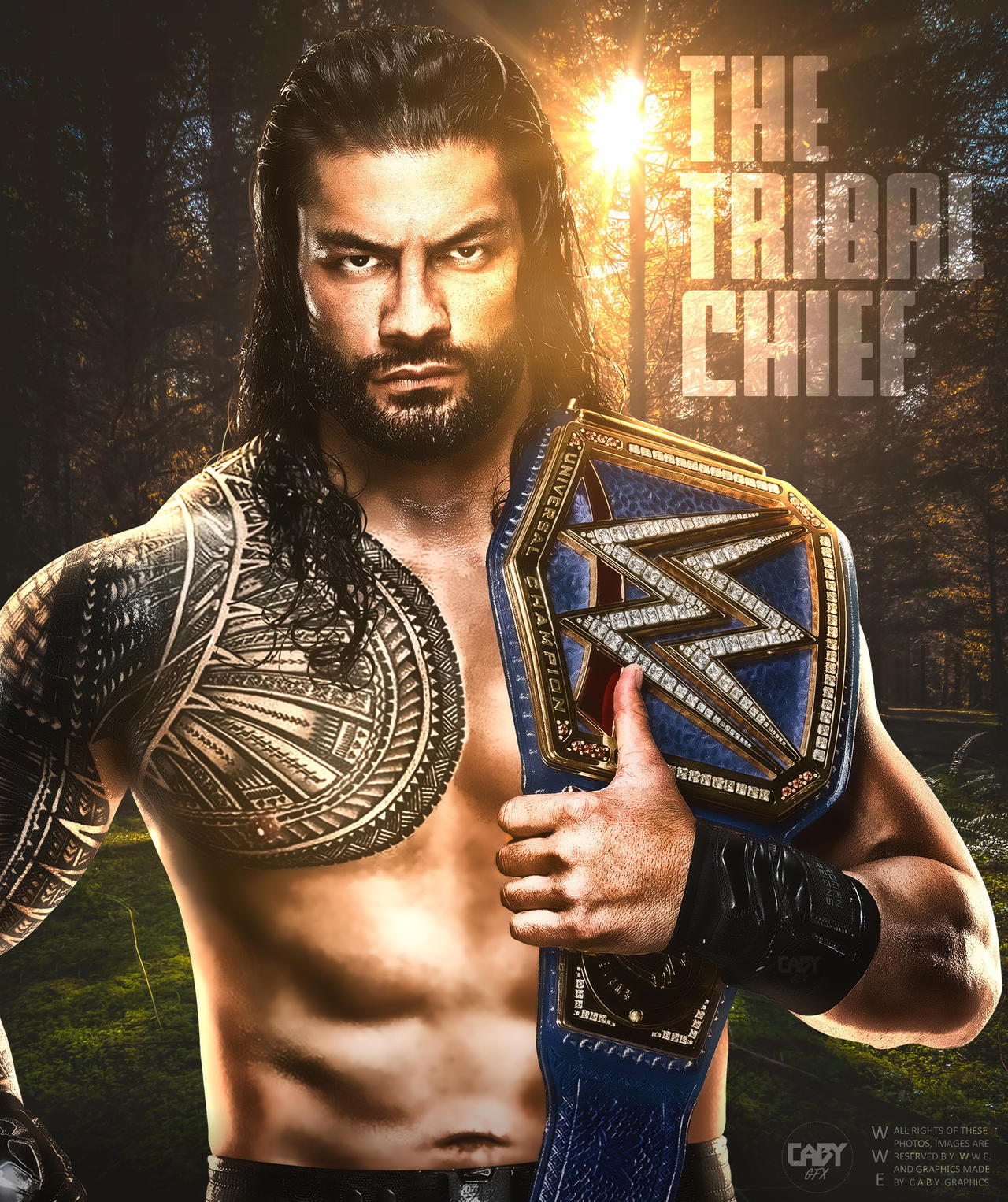 Records
Reigns is a frequent WWE champion, having won the WWE Championship three times and the WWE Universal Championship twice. He is also a former WWE United States Champion, a former WWE Intercontinental Champion, a former WWE Tag Team Champion (with Rollins), the 2015 Royal Rumble winner, and the 2014 Superstar of the Year.
With four eliminations in a Survivor Series bout in 2013, Reigns tied the WWE record, while he previously held the record for most eliminations in a Royal Rumble match with 12 in the 2014 event. He became the twenty-eighth Triple Crown Champion and the seventeenth Grand Slam Champion after winning the Intercontinental Championship.
Reigns has headlined multiple WWE pay-per-view events, including five times at WWE's flagship event WrestleMania. Reigns was also named first in Pro Wrestling Illustrated's annual PWI 500 ranking of the top 500 singles wrestlers in 2016.
Personal life
In early December 2014, Reigns married Galina Joelle Becker. They met in 2006 while both were students at Georgia Institute of Technology. In 2008, Galina gave birth to their first child, Joelle. In June 2014, Joelle participated in a public service announcement alongside her father. Galina gave birth to twin boys in 2016, and another set of twins in 2020.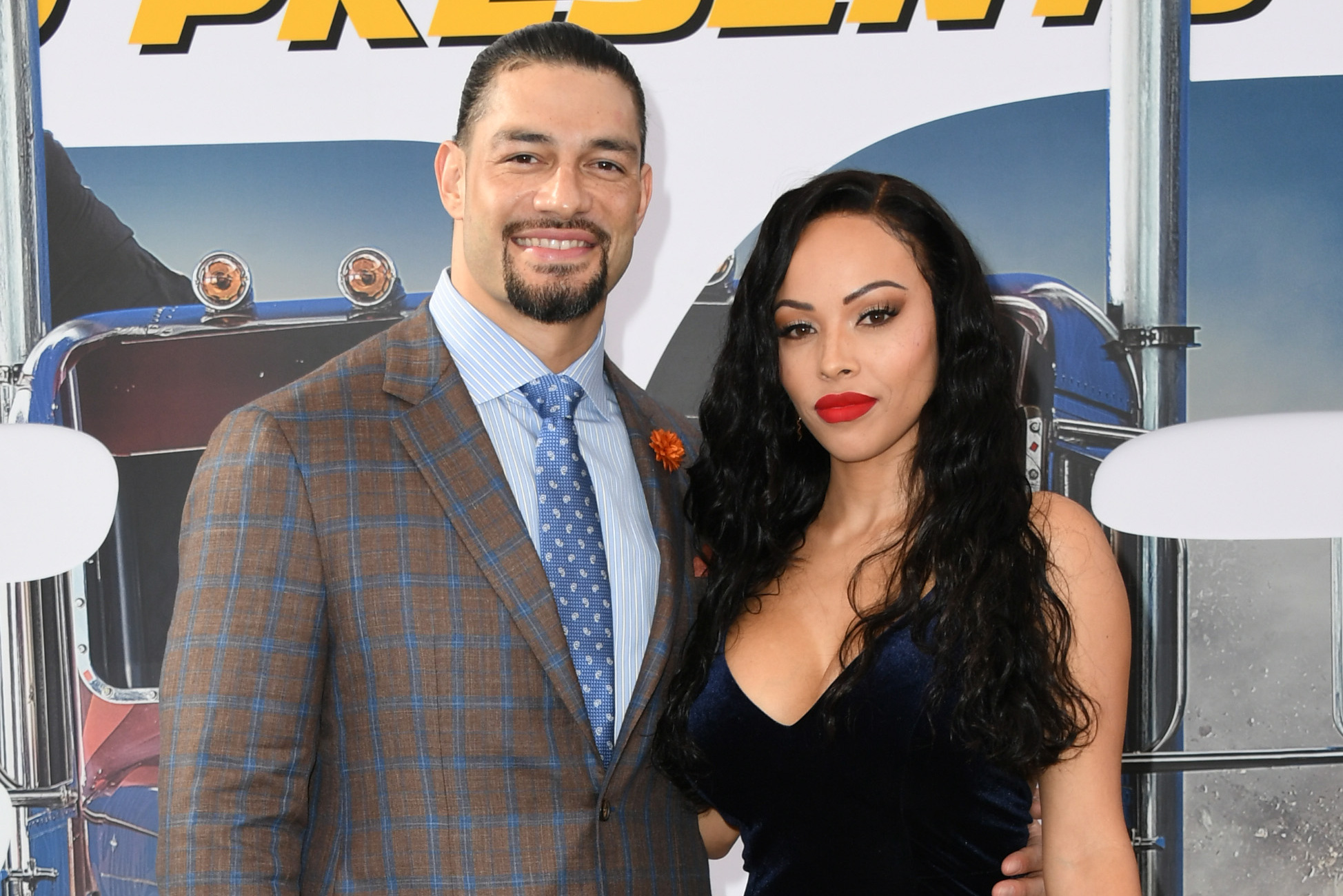 Anoai studied management at the Georgia Institute of Technology.
He is a Roman Catholic and enters the ring with the sign of the cross. Reigns regards Bret Hart as his wrestling idol.
His nose was fractured during his match against Sheamus on December 30, 2015, during a WWE house event. Two months after the damage, he underwent nasal reconstruction surgery, which transformed the appearance of his nose.
On the October 22, 2018, episode of RAW, Roman Reigns was forced to resign the WWE Universal Championship due to leukaemia. During the Minnesota Vikings' team physical in 2007, Reigns was diagnosed with blood cancer. While revealing the facts of the ailment last year, Reigns stated that he went into remission after two years of diagnosis and that his battle with cancer had lasted 11 years.
After a 5-month sabbatical, Roman Reigns returned to WWE on the February 25, 2019 episode of Raw, where he stated that his leukaemia is now in remission.
Rеаl Nаmе/Full Nаmе
Leati Joseph Anoa'i
Commonly known as
Roman Reigns
Віrth Рlасе
Pensacola, Florida, USA
Dаtе оf Віrth/Віrthdау
25 May 1985
Аgе/Ноw Оld
36 уеаrѕ оld
Неіght/Ноw Таll
Іn Сеntіmеtеrѕ – 191 cm
Іn Fееt аnd Іnсhеѕ – 6′ 3″
Wеіght
Іn Кіlоgrаmѕ – 120 Kg
Іn Роundѕ – 265 lbs
Раrеntѕ Nаmе
Fаthеr – Sika Anoa'i
Моthеr – Patricia Anoa'i
Ѕіblіngѕ
Matthew Anoa'I, Vanessa Anoa'i
Nаtіоnаlіtу
American
Маrіtаl Ѕtаtuѕ
Married
Wife
Galina Becker
Кіdѕ/Сhіldrеn Nаmе
Two sons(Twins)
One daughter
Рrоfеѕѕіоn

Professional Wrestler and Gridiron Football Player
Nеt Wоrth
$15 mіllіоn
Lаѕt Uрdаtеd
Јuly 2021
Net worth and earnings
Roman Reigns' net worth is estimated to be $15 million in 2021, with a 22 percent annual increase. He has been the main attraction at several big WWE events, including the previous three WrestleManias (31,32 and 33).
In 2013, he earned more over $200,000, which is less than a tenth of what he earns now as a professional wrestler. The amount of money earned by WWE superstars will rise as pay-per-view subscriptions rise.
Roman Reigns is one of the highest-paid athletes in the WWE, as the corporation has consistently promoted him as the brand's face. He is paid an annual salary of $1.2 million or more. This is conditional on additional bonuses and prizes. His gross compensation is close to $2 million, and his take-home pay is close to the same. His pay has risen in recent years.
Charity
Roman Reigns strongly supports the Make-A-Wish Foundation. He also donates to the Susan G. Komen Foundation, which helps breast cancer patients.
Since his illness, he has also aided young children with leukaemia through the Leukemia and Lymphoma Society.
Read more: Brock Lesnar: Age, height, weight, relationship, personal life, career of the wrestler