Haas driver and F1 rookie Mick Schumacher has revealed that he is proud he could fight with the top guys at the Hungarian GP.
Schumacher had a rollercoaster of a Hungarian GP after the field was thrown into disarray. He was suddenly in the top 10 post-restart, and was on course to achieve his first ever points finish. However, he ran into a certain Max Verstappen, who is one of the top drivers on the grid.
To the surprise of Verstappen and every fan watching, Schumacher showed tenacity and held off the Red Bull driver for ten laps. He defended aggressively and displayed technique far beyond his years. Ultimately, the sheer pace of Verstappen meant the Dutchman crossed him, but Schumacher won praise from everyone for his fighting efforts.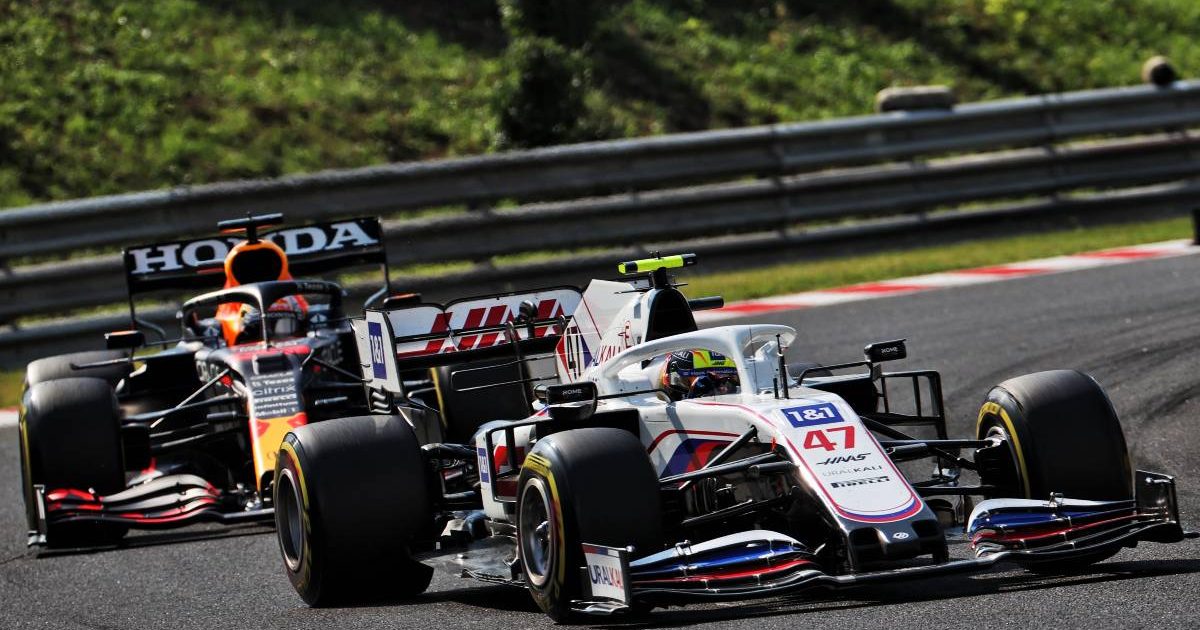 Speaking about his duel with Verstappen after the race, Schumacher said, "I wasn't anticipating being able to hold him off for so long, but I'm glad that I was able to and able to get the opportunity to fight with the top guys."
"I was fighting with Max twice on the road and was able to (develop) my experiences in that case, feel the pressure and not crack under pressure. So I think it was a really positive day for us."
Valiant efforts
Schumacher also had duels with Lewis Hamilton and Pierre Gasly. Although they took lesser time than Verstappen to pass him, the young driver went down fighting each time. By doing so, he did his team, his fans, and especially his illustrious father proud.
"I think it gave everybody a bit of light at the end of the tunnel after a disappointing day (in qualification). I think it was a very, very positive day. Lots learned, lots to take away from here, and lots for everybody to look forward to in the summer break and coming back to Spa," he concluded.
The youngster can be proud of his efforts and determination. He is one for the future, and he showed exactly what he has to offer in Hungary. Even if he came up short, it was through no fault of his. He can take heart in the fact he won a lot of admirers through his fantastic efforts.