Sebastian Vettel has revisited his terrible 2018 season at Ferrari, and said that he has no regrets about how it panned out.
Vettel was in a title race against Hamilton in 2018. He even led the first half of the F1 season, and was the favourite to win a fifth title. However, a series of mistakes, errors and blunders from him and from his team means Mercedes and Hamilton won the titles.
Vettel has revealed how that season-altering crash in Germany in 2018 affected his career. He was leading at Hockenheim and looked set to win, until the conditions changed. When that happened, he braked a bit late and crashed into the wall.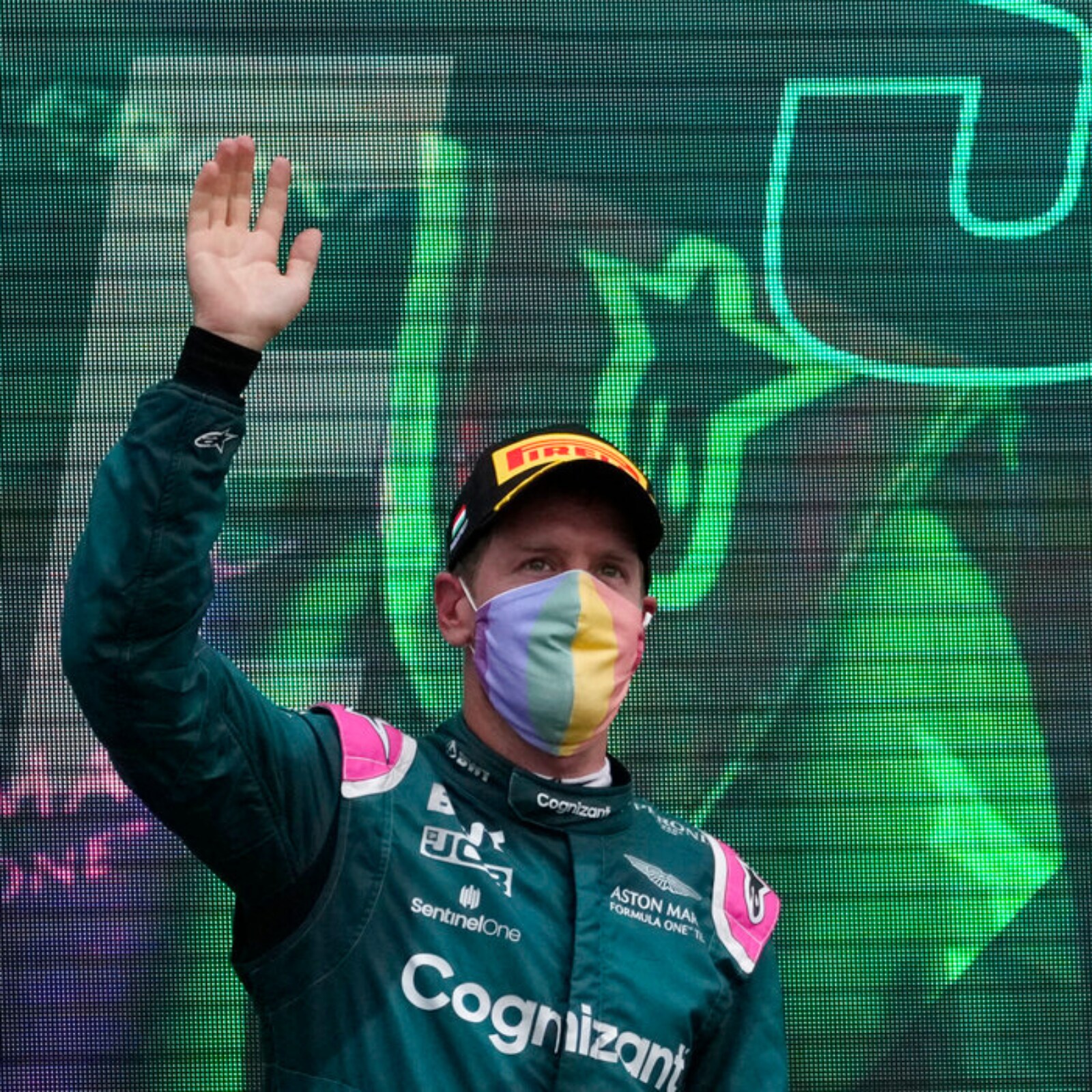 Vettel was asked if he would change anything about that year, and especially his Ferrari days. He answered in the negative, saying it's all in the past.
"Not really. Mistakes have been made, on my part and by the team. I have no regrets. Life is like this," Vettel said.
"And it would be boring to think we can go back and change the things we don't like. Because it's from the things we don't like that we learn. They are the ones that help us grow.
"If you ask me, I tell you that yes, I would have liked to brake first at Hockenheim, but from everything that has arisen since that episode, I have learned more than I would have learned if that race I had won it. If it went like this, it is for a reason that will give you the opportunity to do better next time," Vettel concluded.
Re-discovered mojo
The German joined Aston Martin at the start of the 2021 season. Although he struggled at first, he seems to have adjusted these days. He finished P2 in Baku, and did it again in Hungary. The latter, however, is still a question mark after an alleged rule breach by Aston Martin.
Vettel has stated that his main objective at Aston Martin is to help the team finish as high as they can in the Constructor's Championship.
"We had a difficult start, then things went a bit more in the right direction," Vettel said.
"Maybe we should have achieved some better results, but I think the regulation changes have affected us more than other teams. We will have to take advantage of the opportunities to score points and fight for fifth place in the constructors," he stated.
Read more: How Sebastian Vettel tryst almost convinced Daniel Ricciardo to join Ferrari when team came knocking