Sergio Perez made his Formula One debut in 2011 with the Sauber team. The signing of the Mexican came as a result of Sauber's announcement of a collaboration with telecommunications provider Telmex.
He lasted with the Swiss team for two years before jumping ship to McLaren in 2013, where he had a disastrous year.
He transferred to Force India a year later. He raced alongside Nico Hulkenberg for three years before the latter left for Renault. He then teamed up with Esteban Ocon for two years before Ocon was replaced in 2019 by Lance Stroll.
For the 2021 season, he will drive for Red Bull alongside Max Verstappen.
Achievements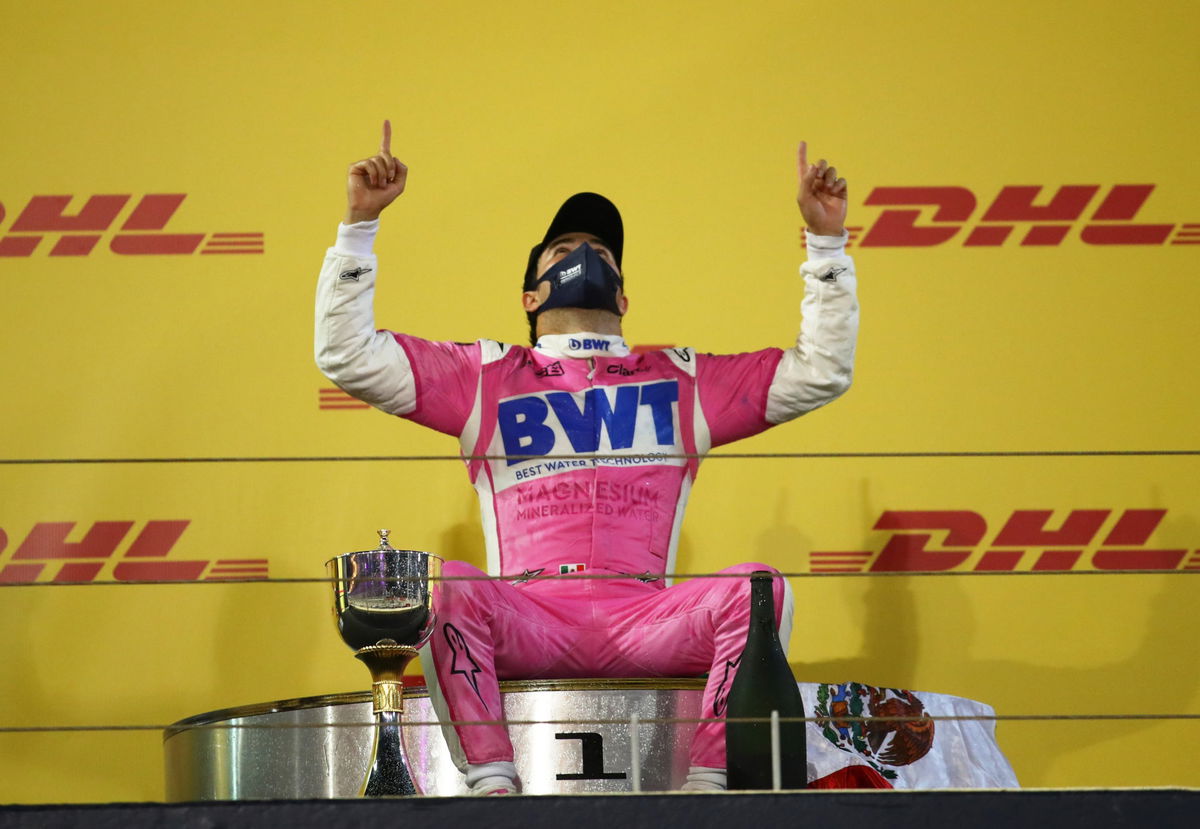 Sergio Perez earned a podium finish in his second Formula One season in 2012. During his time with the Woking-based firm, he managed to finish fifth. He scored five podiums for Force India after joining the team.
In 2016 and 2017, he finished seventh in the Drivers' Championship. In collaboration with Hulkenberg, he helped the squad finish fourth in the 2016 Championship. In 2017, Perez and Ocon replicated their achievement.
Perez outqualified and beat his younger teammate Stroll to finish eighth in the Drivers' Standings, gaining a good 52 points in a car that wasn't very competitive.
However, in 2020 Perez faced far stiffer competition from the Canadian. Racing Point jumped ahead of the midfield thanks to the RP20 being strongly influenced by the championship-winning Mercedes car, with Perez and Stroll continuously gaining points.
Due to COVID-19, the Mexican was forced to miss two races in the 2020 season, but he made up for it with a fantastic performance in the Spanish Grand Prix. At the Sakhir Grand Prix, Pérez won his first race.
Pérez was struck by Leclerc on the opening lap, dropping him from second to 18th and last. On lap 64, he took the lead and went on to win the race ahead of Esteban Ocon and teammate Lance Stroll. This was Mexico's first victory since Pedro Rodrguez won the 1970 Belgian Grand Prix 50 years ago.
In the 2020 season, Perez finished fourth in the Drivers' Championship.
Net worth and endorsements
The Mexican is reputedly worth $30 million, with an annual salary of $8 million in 2020.
Telmex and Telcel are two of Perez's personal sponsors. Both are telecommunications businesses in Mexico. Claro which is another telecommunications firm is also supporting him.
Hawker which is a sunglasses brand sponsored him as well. However, he discontinued his association with them.
Formula 1 Popular Post:
Lewis Hamilton Net Worth  | Michael Schumacher Net Worth | Max Verstappen Net Worth | Lando Norris Net Worth | Sebastian Vettel Net Worth | Claire Williams Net Worth | Nico Rosberg Net Worth | Romain Grosjean Net Worth | Toto Wolff Net Worth | Hamilton Net Worth | Fernando Alonso Net Worth | Frank Williams Net Worth | Niki Lauda Net Worth | Michael Latifi Net Worth | Kimi Raikkonen Net Worth | Ron Dennis Net Worth | Martin Brundle Net Worth | Angela Cullen Net Worth
Read more: BREAKING: Sergio Perez' family survive murder attempt; Bodyguard seriously injured