Ajla Tomljanovic, an Australian tennis player, stated that her goal for 2021 was to move on fast from difficult defeats and obstacles. Tomljanovic, who is 28 years old, has played on the Tour before.
"I think what's been really helpful this year is I've just accepted that whatever happens happens, and I have to move on and then try again," Tomljanovic said as per reports on Tennis Majors.
"I don't try to dwell on the past or on the losses too long. Every tournament I take just as a new tournament. Happy to be even able to play."
Tomljanovic made the quarterfinals at Wimbledon this year, which was one of the finest results in her career.
"The competitiveness and the losses sometimes get a little heavy," she said.
"Just simplifying it, always moving forward, learning from it, that's what kind of keeps me going."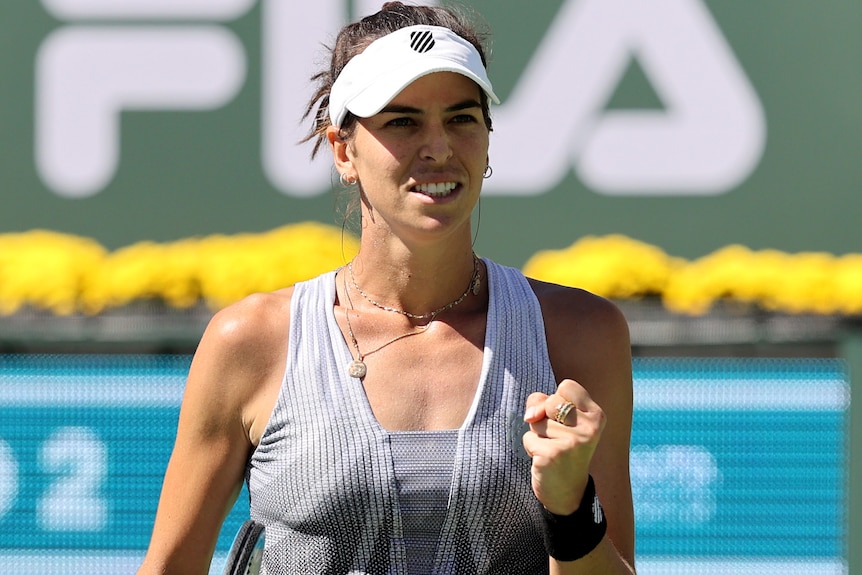 Matteo Berrettini is doing everything he can to assist Tomljanovic
Tomljanovic is quite hard on himself, according to Italian tennis player Matteo Berrettini, but he is always there to remind her that she has accomplished some excellent things in the game.
"I know her, and I think I know how much she's tough on herself," he said.
"I'm always telling her that she has to kind of tell herself that she achieved a lot during her career, and she has to enjoy what she's doing.
"The fact that she did quarterfinals in Wimby, third round in US Open, it's not something that it's normal because she never did it, and I think it's important for a player to recognize that, to feel good about it.
"So I think it's good to feel bad in the bad moments, but it's worth it to feel good when the things are going well. So that's what I'm telling her"
Tomljanovic stunned former world No. 1 Garbine Muguruza in the Indian Wells Masters, claiming one of the season's biggest victories.
Read More: Kerber shares thoughts on surviving the 'rollercoaster' match against Daria Kasatkina