Caroline Wozniacki, the Danish tennis superstar, will say her goodbye to the tennis world with a farewell match. Angelique Kerber, a close friend of hers, will be her opponent in Copenhagen.
In a video sent to her Twitter account, she informed her followers about her farewell match. Caroline Wozniacki has one Grand Slam title, which she won at the 2018 Australian Open. In January 2020, she announced her retirement.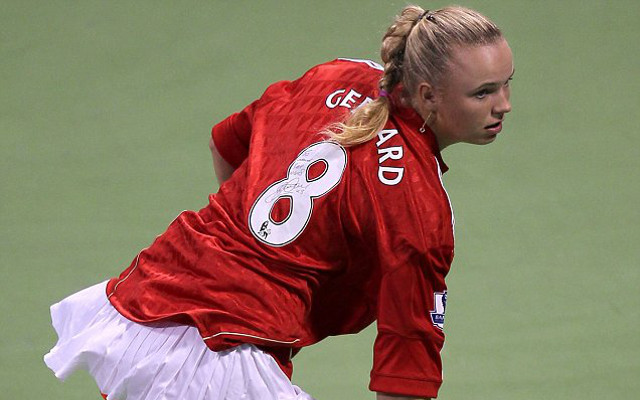 Caroline Wozniacki to face a three-time Grand Slam champion
In her farewell match, the former Australian Open champion was slated to face Serena Williams. The match has been rescheduled because of the pandemic, and she will face Angelique Kerber.
Kerber has won three Grand Slam titles. Wozniacki was clearly ecstatic as she used her Twitter account to announce the match's results.
Excited to announce we found a date for my "Final Match" in Copenhagen! It is going to be February 9, 2022 in Royal Arena against my great friend @AngeliqueKerber ! Can't wait to see you there!! pic.twitter.com/tdreCznV7s

— Caroline Wozniacki (@CaroWozniacki) September 23, 2021
The match will take place in the Royal Arena in Copenhagen on February 9, 2022. Thousands of people would undoubtedly gather to see this incredible tennis player play one last time.
Caroline Wozniacki competed in her final official match at the 2020 Australian Open. In straight sets, the former Australian Open winner breezed through the opening two rounds.
Tunisia's Ons Jabeur defeated the former World No. 1 in the third round, putting a stop to her reign. The score was 6-0, 6-1 in the end. Caroline Wozniacki announced her retirement from professional tennis on January 24, 2020, following the loss.
Wozniacki had a long and illustrious professional career. She has 30 WTA singles titles to her credit. Her career highlight came in 2018, when she won the Australian Open and became the first woman to win a major Grand Slam. She has also spent a total of 71 weeks as the World No. 1 player.
Read More: Halep sympathises with Biles after Tokyo Olympics retirement – "I didn't know how to handle my problems"