Casper Ruud, a Norwegian tennis player, said he was "lucky" to survive a tense third-round match against top-ranked South African Lloyd Harris at the Indian Wells Masters.
Ruud is currently ranked No. 1 in the world, which is a career-high.
"It was a very tough match and I was fortunate to get through in the end," Ruud said as per reports on ATP Tour.
"There were only some points here and there that decided this match. I saved a lot of break points and in crucial points I stepped up my game.
"It was frustrating because Lloyd was playing well and I was not really feeling the groove like I felt in the first match and in the end I was fortunate to get through."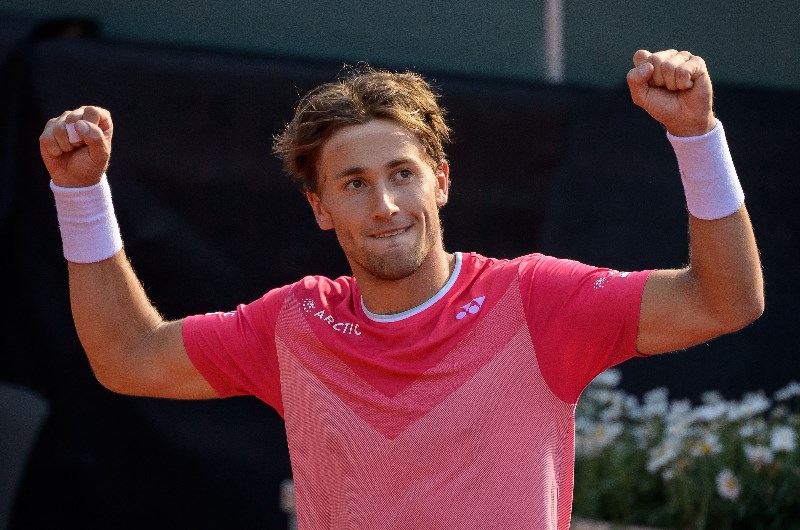 Ruud pulled off a stunning comeback victory
Ruud, the No. 6 seed, saved break points in the seventh, ninth, and eleventh games to force a tie-break in the first set.
Harris gained an early lead in the tie-break and never looked back, giving Ruud no opportunity.
Ruud, on the other hand, remained focused as he claimed one break in each of the next two sets. He usually held his serve to complete a comeback victory.
"It is quite a simple quote my dad told me when I was young.
"He used to go to an academy called Rick Macci and he would always tell my father that losers find excuses and winners find a way.
"This is a quote my dad has been telling me for many years. You always try to find a way.
"Today I did. I was down pretty much the whole match and I found a way luckily," Ruud added.
Ruud will compete against Diego Schwartzman for a spot in the quarterfinals in Indian Wells.
Ruud is making his main draw debut at Indian Wells. Hewants to win it all and have a flawless debut.
Read More: Casper Ruud defeats Cameron Norrie to lift the San Diego Open final