Novak Djokovic won his 20th Major title at Wimbledon in July, edging closer to tennis immortality and setting his sights on Tokyo and New York.
Following painful losses to Alexander Zverev and Pablo Carreno Busta at the Olympic Games. The Serb skipped Toronto and Cincinnati, focusing instead on a calendar Grand Slam at the US Open.
Novak, who was attempting to become the first player since Rod Laver in 1969 to win all four Major championships in the same season, struggled past six opponents without playing at his best to reach the final against Daniil Medvedev, standing on the cusp of tennis history.
The pressure and Medvedev were too much for Djokovic on that day at Arthur Ashe Stadium, as the Russian defeated the Serb 6-4, 6-4, 6-4 to win the maiden Major title.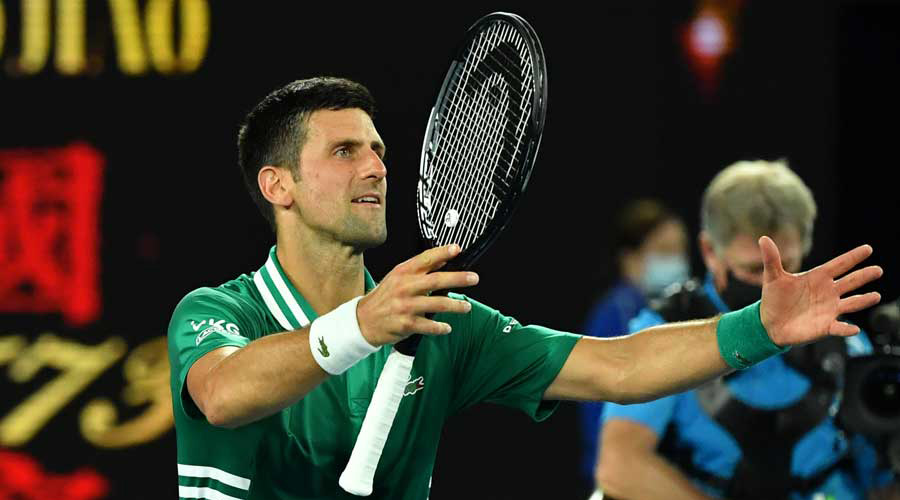 After an almost two-month layoff, Djokovic is back in action in Paris
Novak took a couple of weeks off to recover his batteries ahead of the season's final individual events in Paris and Turin. Returning to action in Paris and seeking to secure the eighth year-end no.
This week, there is only one honor. Between 2009 and 2019, Djokovic won five Paris Masters titles, and he'll be hoping for another on Sunday to give him a lift ahead of the ATP Finals.
Former world number two Alex Corretja was taken aback when Novak agreed to play in Paris after a nearly two-month layoff.
The Spaniard recognizes Novak's desire to end the season on top. He anticipates a strong performance from the Serb, who knows how to play his best tennis at this tournament.
"Yes, I am a bit surprised to see Novak in Paris because, in a way, it has been a while since he has not played.
"I think it's such great news that he wants to play, and I'm looking forward to it, especially at a tricky Masters event like Paris.
"The players are a bit tired physically and mentally at the end of the season. The year has been very long, and it opens a chance for many other players to succeed.
"For Novak, it's essential to finish the year at the top; the year-end ranking matters a lot. At the same time, it shows that he does not want to stay away from the circuit for four months.
"Usually, the surface in Paris is suitable for him,
"And he does not need to adjust anything in his game," Alex Corretja said as per reports on Eurosport.
Read More: "Novak Djokovic needs to set new goals after defeat": Alex Corretja advises Serb to take some time off