Novak Djokovic was left surprised by Nick Kyrgios' support for his comments, and has expressed his gratitude for the unforeseen gesture.
The World No. 1 is currently playing at the 2021 Nitto ATP Finals. He qualified for the semi-finals in convincing fashion. Before the competition, he had created headlines by stating that he was against mandating the COVID-19 vaccine.
The Serbian's views were not universally received, with many criticising him for his unpopular opinion. However, Kyrgios came out in support of Djokovic, having done a U-turn on his initial criticism of the latter's stance.
The Australian recently spoke about why it was important to get vaccinated, but he insisted that that he respected the 20-time Grand Slam winner's opinion as well. Djokovic was left surprised by Kyrgios' support, and said that he didn't expect it at all.
As quoted by Eurosport, Djokovic said,"That was unexpected, knowing what was coming from him towards me in the last couple of years.
"But this time I must agree with him that the freedom of choice is essential for everyone, whether it's me or somebody else."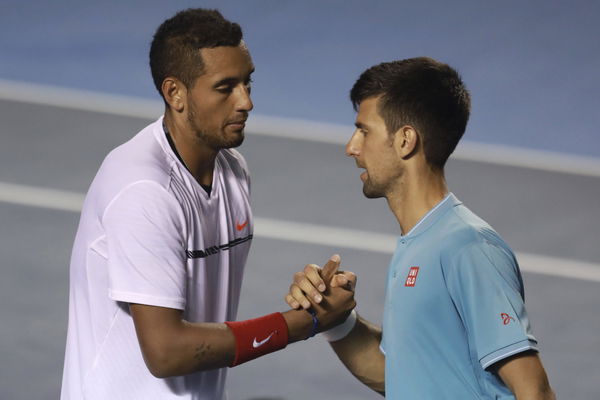 What a surprise
Earlier, Kyrgios was vocal in his disapproval regarding Djokovic's opinion. He had commented at the time that vaccination was essential, and that Djokovic was playing spoilsport for health protocol.
He has since had a change of heart, which surely must have come as a pleasant surprise to Djoker.
The Australian Open is coming up, and many top players have already signed up for it. Djokovic hasn't confirmed his entry yet, though we are certain he will do so barring any unfortunate injury.
This will be his chance to win a 21st major title, and swing the G.O.A.T debate in his favour. A win will put him ahead of Roger Federer and Rafael Nadal in the all-time standings.
Read more: Krajinovic considers himself fortunate to be offered the chance to play doubles with his idol Djokovic