Fowler, Who you got? is a podcast in which Simone Biles, an American gymnast, was praised by Darren Cahill for her decision to retire from the Tokyo Olympics in 2021. Simone Biles, according to the former tennis player and coach, is someone we should all learn from.
Darren Cahill is a tennis coach and former professional player from Australia. Cahill has been linked to Simona Halep for the past four years. He coached Halep to become the World No. 1 and the 2018 French Open champion.
Simona Biles' decision was supported by Darren Cahill
Simone Biles of the United States of America has withdrawn from the vault and uneven bars event finals at the Tokyo Olympic Games 2021. Biles stated that she was putting her mental health first.
"It's been really stressful this Olympic Games. It's been a long week. It's been a long Olympic process. It's been a long year. Just a lot of different variables and I think we're just a little bit too stressed out, but we should be out here having fun and sometimes that's not the case," Biles said, according to reports on USA Today.
Darren Cahill praised Biles when she made her decision and said, "It's important to learn and listen to Simona Biles' honesty". The coach also noted how tough it is for any athlete to perform well when they are under duress. "My heart goes out to Simone. I hope she gets through it," he said on Fowler, who you got?
Another point about her mentees, Simona Halep and Simone Biles, was emphasized by Darren Cahill. When asked about Biles, he said that every athlete passes through difficult periods, and he has witnessed it in other athletes. Simona has struggled in the past, and he admires her for how she has handled it.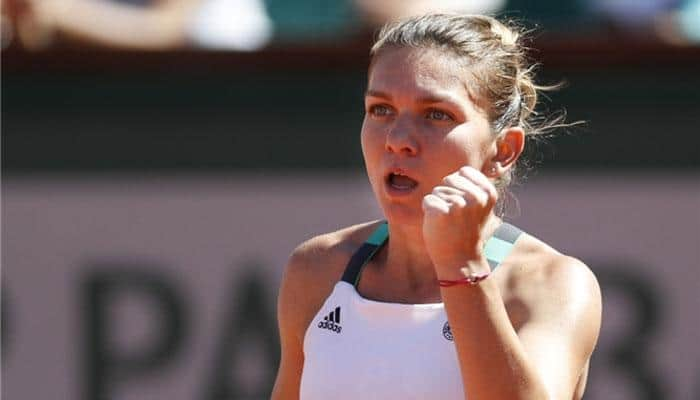 For the past four years, the coach has worked with the former world number one. Cahill expressed his admiration for Halep by saying, "She's an amazing person, amazing athlete, and amazing competitor."
Simona Halep also backed Simone Biles' decision to skip the 2020 Olympic Games.
"It's a big problem, I've felt it for years. In 2014, I felt it the most, because I was in the beginning, I didn't know how to manage all the tournaments, the success I had," she said.
"It's an emotional load week in and week out to be on top, and I agree with them that some athletes may not be able to handle this pressure." 
Along with Naomi Osaka, the former world number one has always been a supporter of mental health concerns. Halep, who has been through her own struggles, understood what Biles was going through and stood by her.
Read More: Simona Halep net worth and earnings in 2021