A Grand Slam tournament is the most valuable in tennis. As a result, every tennis pro hopes to win at least one during their career. However, after they've done it, nothing will ever be the same again.
For example, 20-year-old Iga Swiatek, who won the French Open last year, discusses how her life has changed since her victory.
Few people were aware of Swiatek's abilities before to the 2020 French Open. She gained notoriety, though, when she won her first Grand Slam without dropping a set.
The Polish professional would enter each tournament in her career as a Grand Slam champion as a result of his winning performance. Without a doubt, the pressure and celebrity had an impact on every element of her game.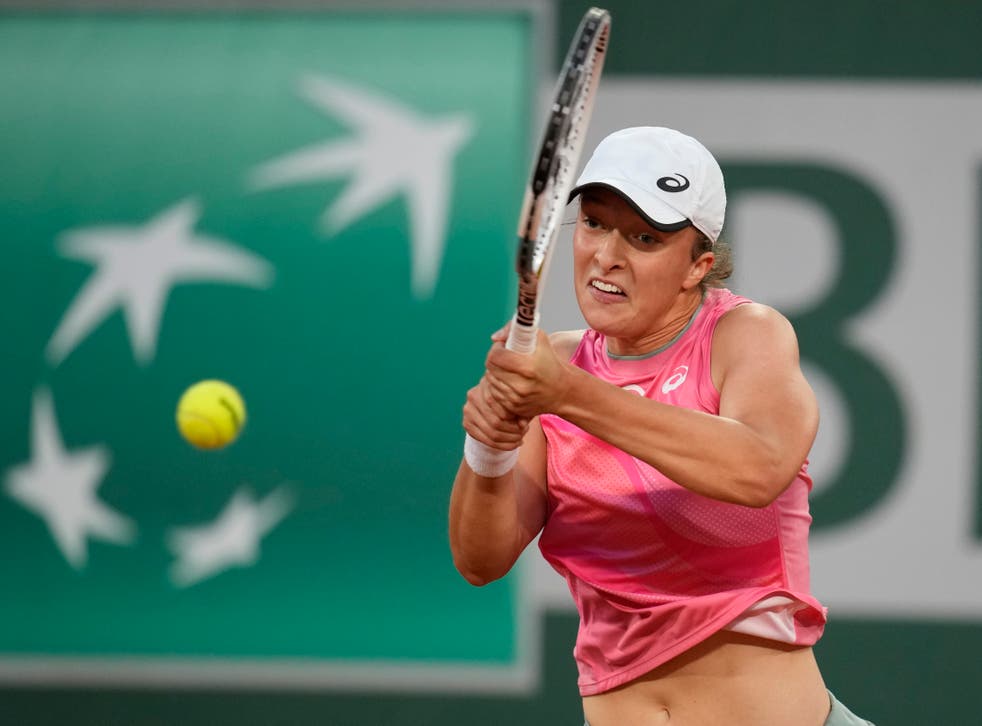 Iga Swiatek on dealing with success
To begin, the ATP Tour has launched a fantastic show called "CrossCourt," in which players from both the men's and women's sides discuss one another. Iga Swiatek and Hubert Hurkacz, both from Poland, chatted in their latest episode.
The entire episode has yet to be released, but the ATP Tour has revealed a portion of their talk. In the video, Hurkacz discusses the value of working as a team, while Swiatek discusses her improvements since winning the French Open.
CrossCourt brings together Team Poland 🇵🇱 @iga_swiatek and @HubertHurkacz talk about the importance of discipline in episode 7, out this Wednesday.#TennisUnited @WTA @racquetmagazine pic.twitter.com/5h28w8rIZc

— ATP Tour (@atptour) October 4, 2021
"After the French Open, it's even harder to deal with success. Everything is changing," Swiatek said.
Despite the pressure, the Polish 20-year-old has progressed on the WTA Tour. She even managed to break into the Top 10 for the first time this year.
There is no doubt that Iga Swiatek has a lot more to offer. She would be in California right now, as the WTA 1000 Indian Wells tournament starts on October 6th.
Swiatek won two more WTA titles, the Adelaide International and the Italian Open, despite neither defending her French Open crown or winning her second major.
Notably, the Polish singer climbed to World No. 4 for the first time in her career. Her incredible 33-12 win-loss record propelled her to the top of the WTA rankings. It's now time to see what Swiatek has in store for the Indian Wells event.
Read More: Iga Swiatek and Petra Kvitova enter quarters at the Ostrava Open