Nick Kyrgios hasn't won an ATP Tour match since the Australian Open in 2021. He recently competed for Team World in the Laver Cup, where they were defeated 14-1 by Team Europe.
As a result, both experts and fans were left wondering about how the Australian maverick's lightning game has taken such a sharp fall.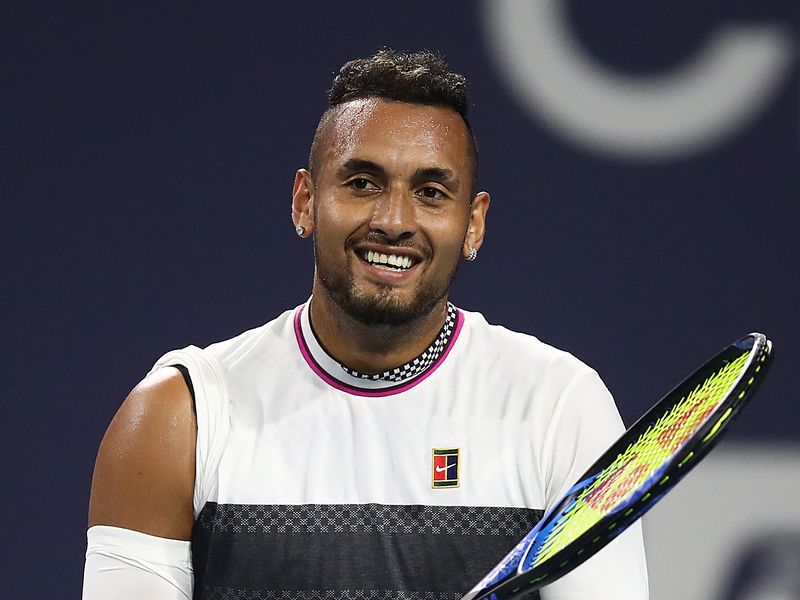 Unfortunately, his poor performance was due to an injury. The 26-year-old said that he has patella tendinopathy in his left knee, which produces pain from the front side of the kneecap to the shin. It also makes playing a professional sport difficult over time.
Kyrgios has decided to return to Australia to recover from his injury. He also hopes to receive a PRP treatment and recover to full health in time for the Australian Open in 2022.
Given his talent, the Australian might pose a real challenge to all of the world's top tennis players. However, a lack of consistency has hindered him from achieving significant success on the Tour.
Kyrgios reveals unfortunate news
Kyrgios had been having issues with his body from the start of the US Open series, but he hadn't made it known. He kept playing, but he couldn't bring out his best self.
And now, if he chooses to disregard his injury, he risks exacerbating the problem. As a result, taking a break is the greatest alternative for him.
"Hey guys, over the last couple months, I haven't been near 100% healthy. I've been dealing with left knee patella [tendinopathy], and continuing to play without fully treating it can lead to further pain and greater setbacks," Kyrgios wrote on his Instagram story. 
He expressed his dissatisfaction with his performance in the 2021 season, saying that he was not at his best. He also anticipates a complete and speedy recovery by 2022.
"I've chosen to fly back to Australia and re-assess and am planning to get PRP treatment to settle down and rehab my knee. I'm disappointed it has kept me from playing my best tennis, and hopefully, with everything going smoothly, I'll be back to 100% by the Australian Open. All love," Kyrgios said, as reported on Nine.com.
Hopefully, the damage is mild and he will be able to heal quickly. When Kyrgios returns to the Tour, only time will tell.
Read More: Nick Kyrgios on The Big Three's retirement – "Tennis is going to be in a really tough position"