Emma Raducanu won the US Open 2021 with a convincing victory. In only her second Grand Slam participation, she defeated Canadian sensation Leylah Fernandez in the finals to win her first Grand Slam trophy.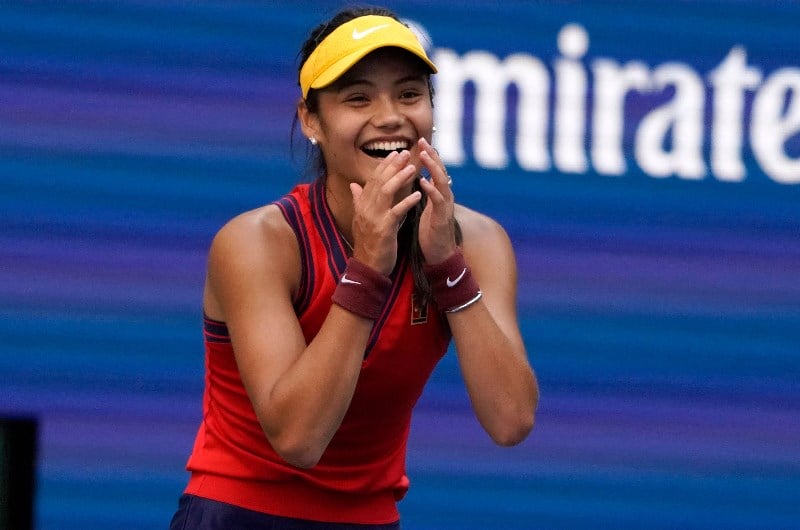 Since Maria Sharapova's victory at Wimbledon in 2004, the Brit became the youngest woman to win a major title. Raducanu was the first qualifier in tennis history to win a Grand Slam.
Everybody in the sporting world is admiring the 18-year-old. Virginia Wade, a three-time Grand Slam champion, praised Emma Raducanu and Leylah Fernandez for their outstanding performances at Flushing Meadows. She described what both of them accomplished at the US Open as "very difficult."
Emma Raducanu and Leylah Fernandez praised by Virginia Wade
Former British player Virginia Wade praised Emma Raducanu's bravery.
"To think that she had to play 10 matches in a row. It's very hard to win 10 matches in a row. She didn't lose a set and she's first in every way you can think of. First qualifier to win, first British woman since I won 53 years ago," she said according to reports on Tennishead.
"It's a dream. You dream of doing that. In my mind, there are six to 10 players who are going to need to share the hardware over the next 10 years because they all look good. It's impossible to win all of them, but I think you're going to have Emma and Leylah doing their fair share of winning and staying up at the top," she further added.
Along with Raducanu, Wade was impressed by Leylah Fernandez's performance. She believes Raducanu and Fernandez earned this honor since they both performed admirably.
Emma Raducanu qualified for the US Open as a qualifier after a strong performance at Wimbledon 2021. She breezed through her qualifying rounds, winning all of her matches in straight sets.
Raducanu defeated some of the best players in the world on her way to the finals, including Shelby Rogers, Maria Sakkari, and Belinda Bencic. In the finals of the US Open 2021, she faced 19-year-old Leylah Fernandez.
Raducanu also won her first Grand Slam championship in the finals, dominating the match throughout. The British player won the competition in New York without dropping a single set.
Read More: Emma Raducanu imitates Federer and impresses fans with her near-perfect technique