Jurgen Melzer of Austria considered himself fortunate to be able to retire from professional tennis in front of his home fans in Vienna.
Melzer competed in his final event this week in Vienna. Melzer and world No. 4 Alexander Zverev competed in the Vienna doubles and lost their first match on Wednesday.
"I viewed this as a bonus, to get to play one last match at home," Melzer told the ATP website.
"Saying goodbye at home is special to me. It's where my career started, it's where I had a lot of success."
Melzer, who turned professional in 1999, wanted to portray tennis in a positive light at all times.
"I've always tried to be a good ambassador for the sport and make this sport as likeable as possible.
"What I liked today is the past two days, [for those] playing on this court in the city there were not a lot of spectators," Melzer said.
"But today they actually showed up and I could say goodbye and that meant a lot to me… I will remember this one for sure".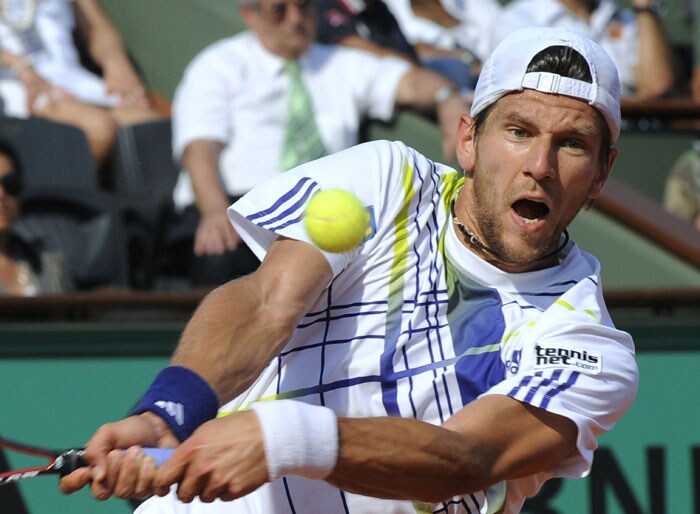 Jurgen Melzer enjoyed his tennis life
"You think of all the stories, of all the things that make you smile. I didn't think so much about victories.
"It's just the time that you've spent on Tour, meeting all those people, being friends with some, getting closer with some," Melzer said.
"Those are actually the things I'm going to miss the most, not winning or losing".
Jurgen Melzer and Alexander Zverev were playing together for the first time, but they held their own against John Peers and Filip Polasek, doubles experts.
In the end, Peers and Polasek won 7-6 (3) 7-5 in a tight straight-set victory.
"This was the thing that I wanted the most.
"When I played my last match, that nobody thought, 'What the heck is he still doing here?' Or that I'm just not at the same level anymore.
"Of course I've played better, but I've also played worse in my career than today," Melzer said.
"I'm still going out at a good level".
Read More: Jurgen Melzer will play alongside Alexander Zverev in his final tournament