Rafael Nadal was stunned by Novak Djokovic in the semi-finals of the French Open 2021.
After being eliminated from the Washington Open in the United States, the maestro of clay was reportedly hampered by a persisting foot issue and chose to terminate his 2021 season.
Rafael Nadal's uncle, Toni Nadal, recently spoke on a podcast and provided some good news about his nephew's foot ailment. He is upbeat, believing that the Spaniard still has 2-3 strong years ahead of him.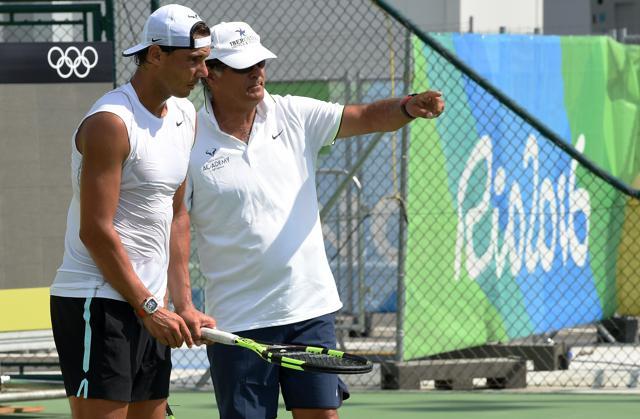 Toni Uncle confirms Rafael Nadal's news
Rafa hasn't had a particularly good year in 2021. At the Australian Open 2021, the 35-year-old got off to a terrific start. Stefanos Tsitsipas, on the other hand, stunned the Spaniard in the event's quarter-finals.
When the clay-court season arrived, Nadal was in fine condition, winning a few trophies in the months leading up to Roland Garros. He advanced to the semi-finals of the French Open with ease.
Novak Djokovic, who appeared emphatic in the semi-final, upset the 20-time Grand Slam champion in a four-set thriller.
"His progression has always been highly conditioned by the congenital foot injury, which he now suffers. That is why everything he has achieved has a lot of merit.
"He is encouraged and I think he will get through this once again. I am optimistic and my feeling is that 2022 can be a good season for him and that he has 2 or 3 good years left, but as time progresses everything is more complicated," Toni Nadal said on a podcast, according to reports on Eurosport.
Rafael Nadal appears to be in good form and intends to return, and Roger Federer has stated that his recuperation is doing well. Novak Djokovic, on the other hand, is now resting and has withdrawn from Indian Wells.
The Big Three, Roger Federer, Rafael Nadal, and Novak Djokovic, are now tied for the most Grand Slam titles with 20 apiece.
It would be fascinating to watch if the two titans can compete for the first time in the Australian Open in 2022.
Read More: Roger Federer recalls sharing the court with Rafael Nadal during Laver Cup