Rod Laver, the legendary Australian tennis player, praised Casper Ruud, calling him the "genuine thing." Ruud defeated Cameron Norrie 6-0 6-2 to win the San Diego Open on Sunday.
Former world No. 1 Laver was in the audience for the final. "This kid is the real thing," Laver said. Ruud mentioned about Laver as well, after the final.
"Special thanks to Rod, obviously the legend. I think you need to come to all my matches now because I'm playing really good when you come and watch," Ruud said.
"I hope you will come to Indian Wells next week to watch, so let's see what happens there!"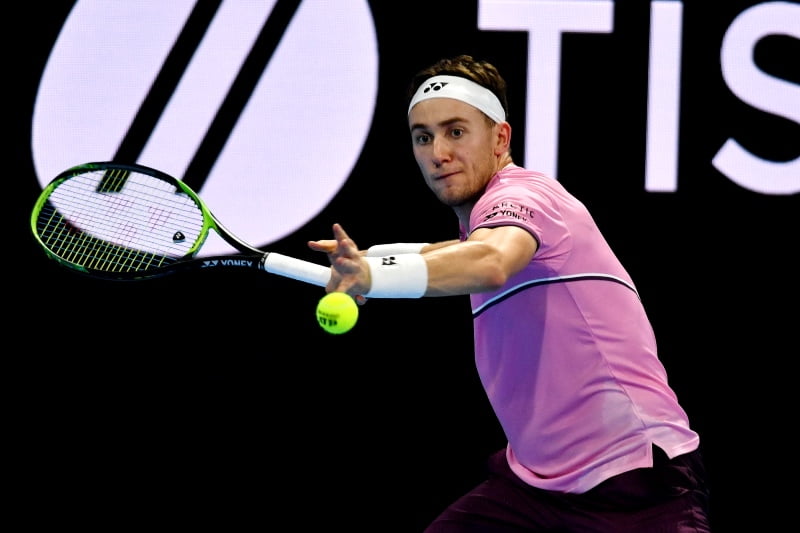 Ruud won his fifth title of the season
Ruud now has five titles, one more than Novak Djokovic, Daniil Medvedev, and Alexander Zverev combined.
Although Djokovic has one fewer title than Ruud, three of his four titles in 2021 were Grand Slams.
"It's a fun thing to say it, but obviously Daniil and Novak have bigger titles, so I wouldn't mind switching up with them if I had an opportunity to switch five 250s to three Slams and a 250 Novak has.
"It's a bit higher level, but that's fine. I think that's more impressive obviously than five 250s, but I will take it," Ruud said.
"It would be fun to end the year with the most titles, I cannot lie about that," he further added, as per reports on BBC Sports.
Ruud, 22, has appeared in five finals and won five titles in 2021.
"I tried to be playing really good in finals knowing it's now or never. This is the time to bring your 'A' game," Ruud said.
"This year I've been perfect in finals, five of five and playing against good players in all of them."
Read More: Casper Ruud defeats Cameron Norrie to lift the San Diego Open final