Roger Federer is one of the most well-known tennis players of all time. The Swiss ace has served as a great ambassador for tennis, inspiring a number of young people to take up the sport.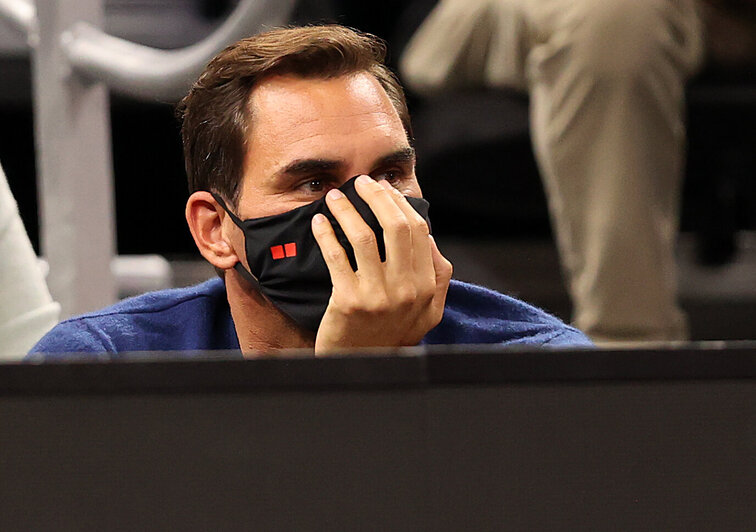 Roger Federer stunned everyone by stepping up for the Laver Cup 2021 at the TD Garden in Boston yesterday. After announcing that he would be ending his season and undergoing knee surgery, no one expected him to be present for this occasion.
"I just felt like this is what I want to do… I've also seen a lot of friends who I've not seen for two years now. I wanted to experience it and be there and see them. So I decided like maybe 10 days ago," Federer said.
i love him 🥺🥺 pic.twitter.com/wKiVRGliCl

— SteakRF (@SteakWang) September 24, 2021
Roger Federer showed support for Team Europe
Roger had only decided to remain in Boston for a few days when he made his decision. He felt compelled to support Team Europe because it was his tournament. He has reconnected with a couple of acquaintances he hasn't seen in over two years since moving to Boston. He has also brought his parents with him.
He further added, "I'm happy my parents could come, Severin, my coach and I'm just really all around happy to be here in Boston. I got a text from Stefanos saying where I am and that he's missing me, he needs me on the team. I didn't tell him yet I'm coming, that will be a surprise."
Federer hasn't played much this season. He was last seen in the quarterfinals of the Wimbledon Championships, where he lost in straight sets. It'll be fascinating to see how he prepares for the next season.
Read More: Roger Federer optimistic about recovery following third ankle surgery