Andrey Rublev, a Russian tennis player, remarked that he and fellow countryman Aslan Karatsev discovered they can play well in doubles at the Indian Wells Masters.
Rublev is ranked No. 5 in the world and No. 24 in the world. Karatsev is primarily a singles player, but he had a strong showing in the doubles event in Indian Wells.
Unfortunately for Rublev and Karatsev, they came up short in the final, as John Peers and Filip Polasek defeated the Russian team 6-3 7-6 (5).
"I always enjoy playing here. I want to say big thanks to our team, big thanks to Aslan for an amazing week.
We found out that we can play good in doubles as well. So it's a great news for us," Rublev said.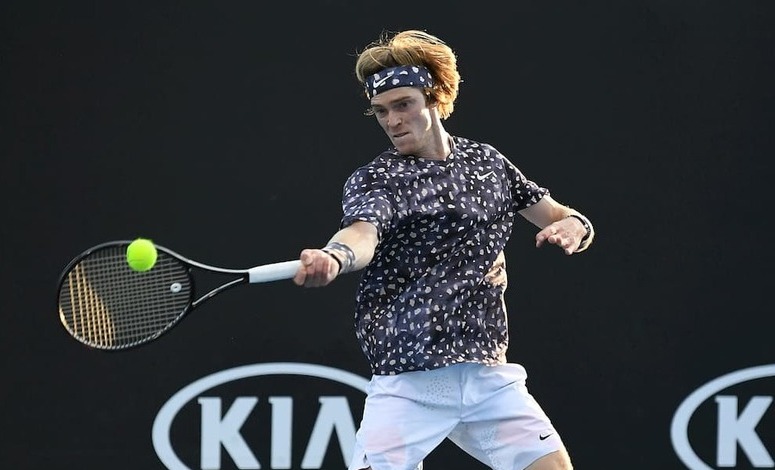 Rublev and Karatsev were unable to win their first team championship
Rublev and Karatsev were hoping to win their first team title, but Peers and Polasek won their first individual title.
"It's always great fun getting back to the desert and playing here," Peers said according to reports on ATP Website.
"To be able to say we have won the title here is very special. We started pretty slow as a team but we put in some good work pre-US Open.
"It's been a lot of fun since and we've continued to work and enjoy playing together.
"We're riding the doubles rollercoaster and will try to get results like this more often. We're looking forward to continuing together."
In winning Indian Wells, Peers and Polasek only dropped one set.
"I'm really happy the way we played," Polasek said.
"We came here early, which helped us to adapt to the conditions.
"It was very different to play in the day than in the night sessions, which we played in our last matches, and we were probably able to adapt the best of all teams".
Read More: Andrey Rublev admits that scraping past Nadal and Thiem is just good luck