Serena Williams, a 23-time Grand Slam champion, celebrated her 40th birthday yesterday. Williams has been the face of women's tennis for the past 26 years and has established herself as one of the greatest players of all time.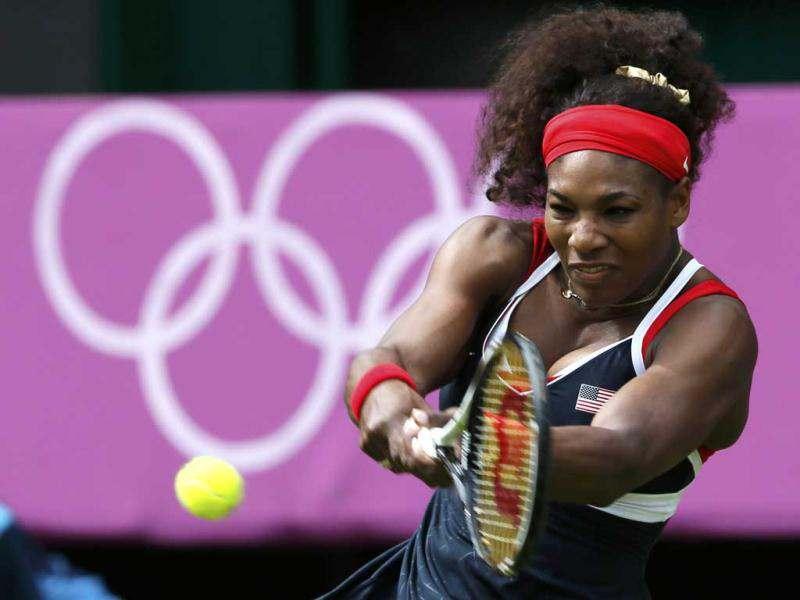 MTV News shared an old interview with Williams from early 2002 in honour of her 40th birthday. The then-20-year-old American had only one Grand Slam title under her credit at the time.
The interview, on the other hand, revealed Williams's ambition and determination throughout her life.
Williams throwback interview
Williams, who was wearing a turtleneck and had gold hair, expressed her desire to win a few Slam trophies, particularly the Wimbledon Championships that year (2002). She also mentioned her ambition of finishing the season as the world's number one player.
"My future plans are, I really wanna try to win Wimbledon this year. I wanna win, definitely win a couple of Grand slam this year. There's three left and if could take two, that'd be great. I would love to end the year No.1, but we'll see," said Williams.
Today is @SerenaWilliams's 40th birthday! In honor of her big day, we're throwing it back to 2002 when she spoke with us about her dream of winning @Wimbledon — which she'd go on to do 7 times — and how this was just the start to her story ❤️ pic.twitter.com/gYdQaqlakv

— MTV NEWS (@MTVNEWS) September 26, 2021
Williams' words turned out to be prophetic. In 2002, the American won three Grand Slam titles in a row, the French Open, Wimbledon Championships, and the US Open, becoming only the third player in tennis history to do it.
Williams finished the 2002 season as the World No. 1 as a result of her exceptional success, the first of five seasons in which she finished as the top-ranked player during her illustrious career.
"This is just the beginning of an unbelievable story of Serena Williams," she further added.
And the rest of the world saw it. Williams has thoroughly enchanted the world with her inexhaustible battling spirit and her pursuit of greatness throughout the next two decades, and she is still going strong.
Read More: Maria Sharapova joins hands with Serena Williams in devising intriguing investment strategy