In the first round of the Vienna Open 2021, Stefanos Tsitsipas defeated Grigor Dimitrov.
The Greek player proceeded to the second round of the tournament by defeating his opponent in straight sets. The match ended with a final score of 7(8)-6(6), 6-4.
Stefanos Tsitsipas appeared relaxed throughout the match and showed no symptoms of exhaustion. Even though he is in his 20th tournament of the season, he is still giving it his all on the court.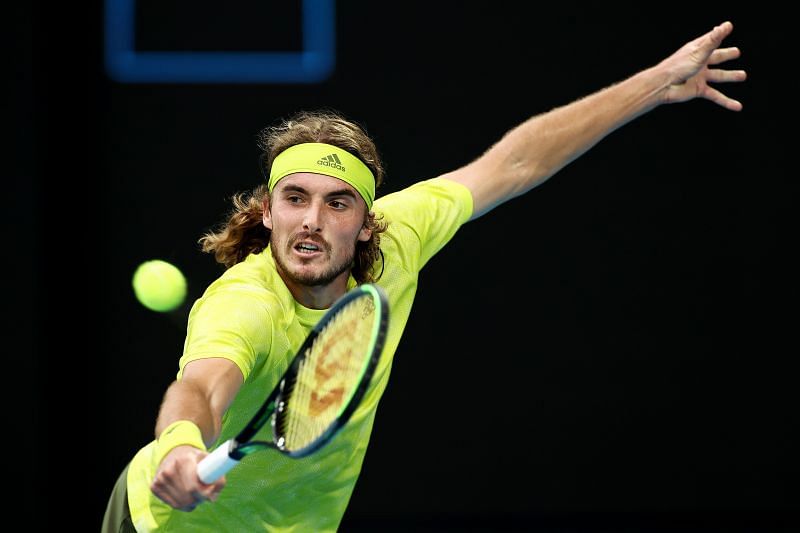 Stefanos Tsitsipas discusses experience with interviews
Tsitsipas shared his experience dealing with interviews in a recent Instagram post. While some interviews, he feels, challenge one's patience, others force one to think beyond the box.
He even remarked that there are some interviews about which one should be unconcerned.
"Sometimes interviews can stir your pot. Some can test your patience. And some can leave you blabbering about things you don't have a care about," he wrote.
Every tennis player must undergo an interview or a press conference following the match, according to tennis rules.
When Naomi Osaka attempted to skip them due to mental health difficulties around the time of the French Open in 2021, she was met with a barrage of criticism. The Japanese great was forced to retire from the Grand Slam in the end.
Tsitsipas will face Frances Tiafoe today after advancing to the second round of the Vienna Open 2021. The American entered the event as a qualifier and recently beat Dusan Lajovic in the first round.
Tsitsipas has a 2-1 advantage in their head-to-head match. While Tiafoe shocked the tennis world by upsetting Tsitsipas in the first round of the 2021 Wimbledon Championships, Tsitsipas avenged himself at the Tokyo Olympics 2020.
Fans are ecstatic to see Stefanos Tsitsipas and Frances Tiafoe square off in an exciting battle.
Read More: Tsitsipas discusses how Tie Break Tens could grow to become a very important tennis format