It is critical for any tennis player's comprehensive understanding of the game to have a consistent coach in the start of their career. Roger Federer frequently acknowledges his first coach, Peter Carter, and credits him with influencing his game throughout his amateur years.
Similar to Federer, Rafael Nadal, the Spanish tennis legend, was fortunate enough to have his uncle Toni, who not only helped him develop his game but also taught him to respect it.
So, when Toni Nadal decided to move away from his nephew after the 2017 Australian Open, there were questions about how Nadal would conduct himself on the ATP tour without a key member of his staff.
However, the Spaniard's dominance continued as he went on to win a few majors and remain one of the most difficult players to beat on the men's tour.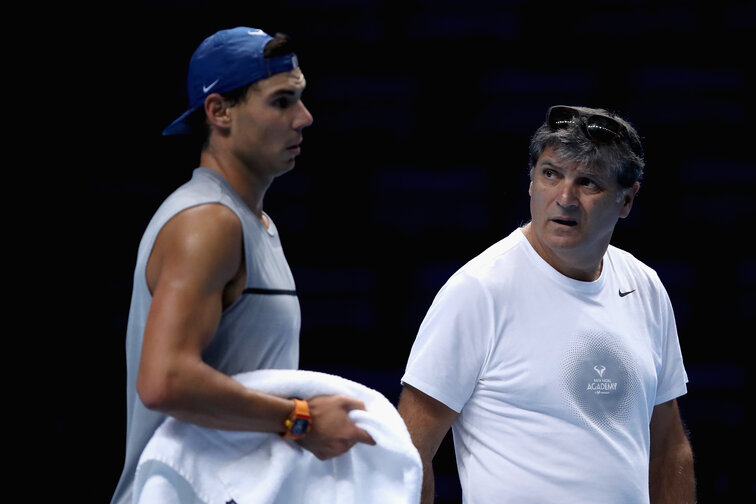 Top athletes discuss Rafa Nadal Academy
A documentary recently released on Rafa Nadal's academy showed how young players are taught the fundamentals of the game as well as non-technical aspects of the sport.
Even prominent athletes like Naomi Osaka, Roger Federer, and Casper Ruud spoke about their experiences practicing at the academy during the off-season.
Before heading to Dubai, Federer stated that he would begin his tennis practice sessions at Nadal's academy. Despite the fact that the Swiss Maestro has yet to remove his crutches, he could begin active training by the end of the year.
Nadal's foot treatment, on the other hand, was successful in Barcelona, and the former world number one is currently in rehab and will return to the courts shortly.
Rafa Nadal Academy just uploaded a video on Instagram about Toni Nadal's impact on young players, promoting the documentary that was recently released on Prime Video.
"For us, it was very important when Toni stopped traveling with Rafa and moved to be the director of the Rafa Nadal Academy. Because, here we needed a little bit of the Rafa Nadal methodology to be carried out with the one who created it," Carlos Costa, head of business at the academy said.
The video then shifts to one of Toni's planned training sessions, when he instructs a young player on how to handle a baseline rally.
"Follow through more, no, you have to hit it well. You're going to miss it. Almost, almost. I told you. You didn't miss it, but you lost the point," Toni Nadal said.
While his uncle was delivering instructions, Nadal was present and had a conversation with the boy. Uncle Toni's key impact at the program would be to provide several examples from his time coaching Nadal and urge youngsters to do the same.
"When he was going to serve, I would tell him, 'Be careful with the double fault. Be careful with the double fault'. I know what you have to do to be a champion", uncle Toni concluded.
Read More: Roger Federer explains thoughts on sending his kids to attend Rafael Nadal's tennis academy