Mercedes Team Principal Toto Wolff has laughed off claims of a war between Mercedes and Red Bull.
Mercedes and Red Bull are embroiled in a heated rivalry for the Constructor's championship. They have both led and surrendered the leads in it. What's more, Netflix rubbed their hands in glee as they collided on track, on two different occasions.
The best part about the rivalry is that it happens off the track as well. This makes it more intense, and a must-watch and follow. However, Wolff has played spoilsport by stating that their rivalry is strictly on track. He laughed off claims of war between Mercedes and Red Bull.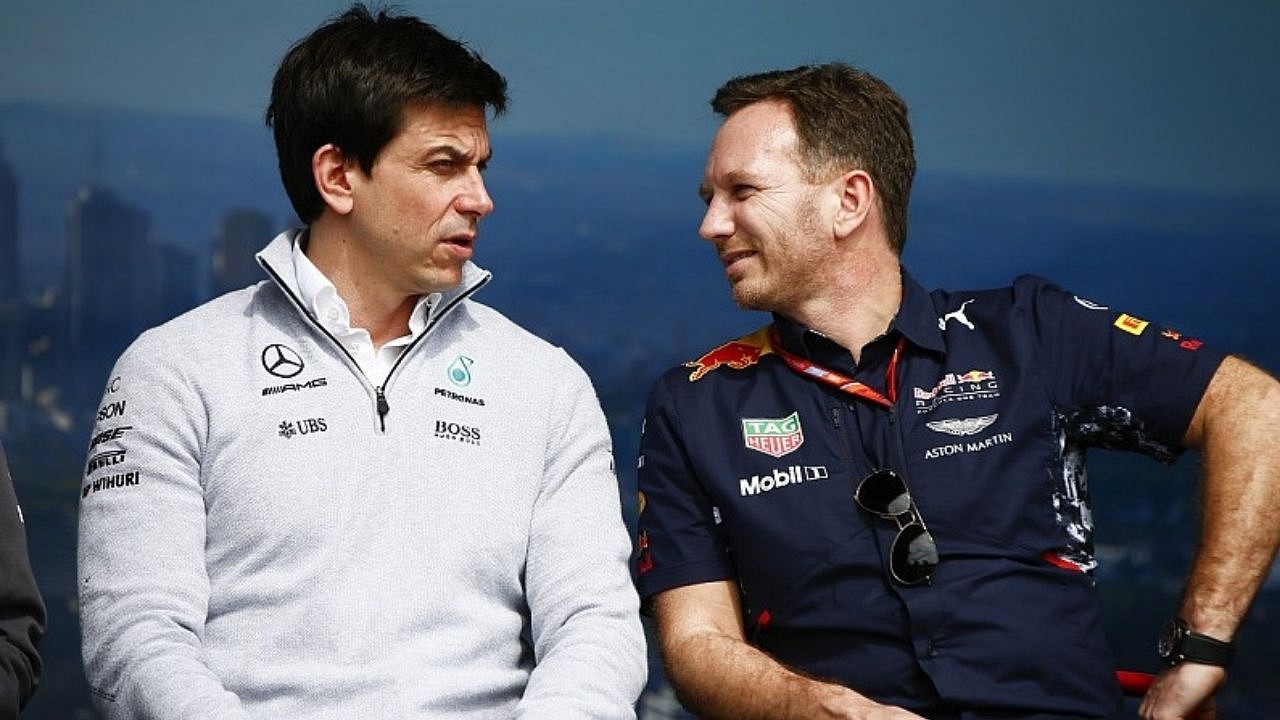 As reported by GP Fans, Wolff said, "The competition on track is always on.
"Straight from the beginning of the year, it has been a tough fight. You can see whatever happens it's going to be very, very close between the two drivers and between the two teams, so there is always a war on track. For me, it's just on the track," he concluded.
Tensions
Even though Wolff doused the burning flames a bit, we can always thank Christian Horner to fuel it more. He had his say on the rivalry, and stated that Red Bull will fight to the last day. He suggested that it would be war until then, and that they won't be throwing in the towel.
"It is embedded in who we are as a race team that it's not in our culture to give up on any season," Horner said.
"Of course, we have the constraints of the budget cap as well, which makes life slightly more complicated. But people have short-term memories in this sport, and you've got to go for it," Horner concluded, in a veiled dig at Wolff and the FIA.
We are all on board for the second half of the season, to see the compelling content the sport offers. War may be a stretch, but it is well and truly on.
Read more: Nico Rosberg explains how Toto Wolff has cleverly manipulated the media into Red Bull negativity