Vanessa Bryant is the widow of late NBA legend Kobe Bryant.
The couple's marriage has always been tumultuous. They had reached a crossroads in their marriage and even filed for divorce in 2011. But, just two years later, they gave their marriage another chance and called off their divorce on social media in 2013.
Vanessa Bryant's life was turned upside down on January 26, 2020, when Kobe Bryant and his 13-year-old daughter, Gianna, were killed in a helicopter crash in Calabasas, California.
She goes about her life stoically, caring for her two daughters Natalia and Bianka. When the Los Angeles Lakers won the NBA championship on October 11, 2020, Vanessa posted on Instagram, "Wish Kobe and Gigi were here to see this."
Early life
Vanessa Liane Bryant was born in Huntington Beach, California on May 5, 1982. She is the Mexican-American daughter of Sofia Liane.
She was a member of the varsity cheerleading squad throughout her high school years at St. Boniface Parochial School in 1996 and she graduated from Marina High School in 2000. She married Kobe at the age of 18.
They welcomed their first child, Natalie Bryant in 2003. They were blessed with another baby daughter, Gianna, in 2006.
Career
Vanessa had a natural talent for acting and longed to be a make-up artist since she was a child. She did, however, end up becoming a model and has been in a number of music videos for well-known singers. She has worked with Snoop Dogg, Ludacris, Pharrell, and many others.
Personal life
Vanessa Bryant met Kobe Bryant, who was pursuing a side career in music at the time while working as a backup dancer in a music video for the hip-hop group Tha Eastsidaz. He was soon sending roses to Marina High, where she was a student, and picking her up after school. The couple announced their engagement on her 18th birthday. On April 18, 2001, they got married.
Kobe's parents, siblings, other immediate family members, and even his Lakers teammates did not attend the ceremony. Later, his father, former NBA star Joe Bryant, admitted in an interview that they were unhappy with their son's choice of a bride. Kobe later revealed that she was singled out because she was Latina. The birth of their first child helped Kobe Bryant reconcile with his parents.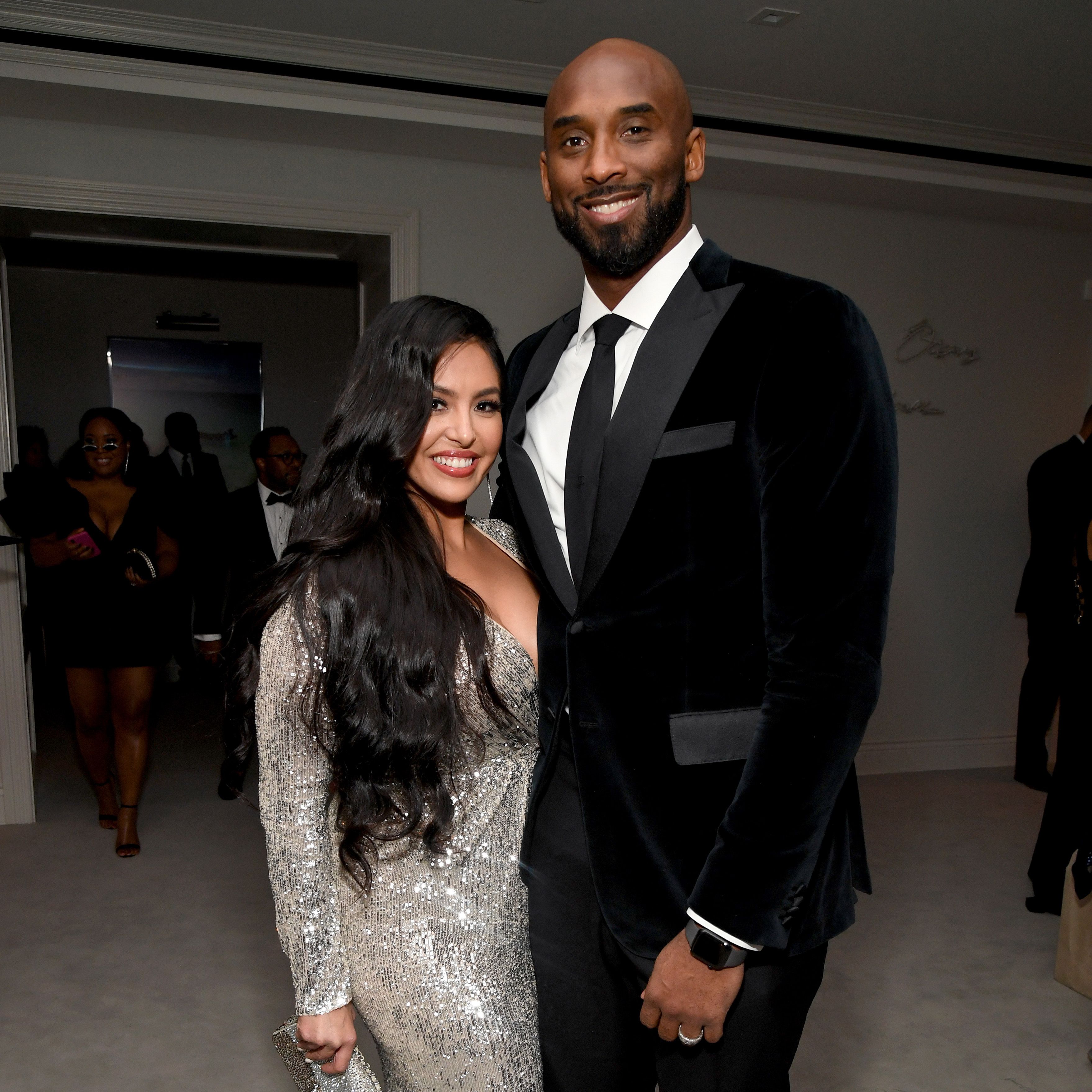 Vanessa Bryant's personality evolved overtime after her marriage to Kobe Bryant. She used to be a fiercely guarded individual. She was initially overwhelmed by the television news crews at her door and the helicopters hovering over her school after Kobe announced their engagement.
She even dropped out of school to avoid being swept up in the media frenzy and earned her degree on her own. But it was a completely different story later on. She embodied the ideal sports star wife, attending games and accompanying her husband to social events.
In 2006, Vanessa Bryant gave birth to their second child, Giana Maria-Onore. On December 16, 2011, she filed for divorce, citing irreconcilable differences. The couple filed an application for joint custody of their two daughters. However, on January 11, 2013, they announced via social media that they had terminated their divorce proceedings. Bianka Bella, their third child, was born in 2016.
Rеаl Nаmе/Full Nаmе
Сrіѕtіаnо Rоnаldо dоѕ Ѕаntоѕ Аvеіrо
Віrth Рlасе
Huntington Beach, California
Dаtе оf Віrth/Віrthdау
May 5, 1982
Аgе/Ноw Оld
39 уеаrѕ оld
Неіght/Ноw Таll
Іn Сеntіmеtеrѕ – 167 сm
Іn Fееt аnd Іnсhеѕ – 5′ 5″
Nаtіоnаlіtу
American
Маrіtаl Ѕtаtuѕ
Ѕіnglе
Husband
Lt Kobe Bryant
Кіdѕ/Сhіldrеn Nаmе
Natalia Diamante Bryant, Gianna Maria-Onore Bryant, Bianka Bella Bryant, Capri Kobe Bryant
Profession
Model, Dancer
Nеt Wоrth
$600 mіllіоn
Lаѕt Uрdаtеd
Јuly 2021
Controversies
Six months after Natalia's birth, in 2003, Kobe was charged with sexual assault by a 19-year-old hotel employee in Colorado. On June 30, 2003, he checked into 'The Lodge and Spa' in Cordillera because he was having surgery nearby two days later.
The woman claimed that Kobe raped her the night before the surgery in his hotel room. While he initially stated that he had no sexual encounter with the woman, he later stated that it was consensual, but he still vehemently denied the rape allegations.
Vanessa Bryant and Kobe Bryant held a joint press conference on July 26, 2003, during which a tearful Kobe admitted to cheating on his wife. Vanessa, in turn, acknowledged her husband's infidelity but stated that they wished to address the issue "within their marriage."
When Kobe's alleged victim refused to testify in court, the case was eventually dropped just days before it went to trial. Soon after, she filed a civil suit against Kobe, which was settled out of court. Vanessa miscarried in 2005 as a result of tubal pregnancy.
Vanessa Bryant accused her husband's teammate, Karl Malone of inappropriate behavior, with her in 2004. This sparked a heated phone call in which Kobe warned Malone to stay away from his wife.
In 2009, the couple faced another lawsuit, this time from their former housekeeper Maria Jimenez, who accused Vanessa Bryant of "badgering, harassing, and humiliating" her on multiple occasions. The Bryants filed a counterclaim, alleging that Jimenez breached a confidentiality agreement by discussing their private affairs in public. It was also settled out of court.
Vanessa Bryant's mother, Sophia Laine, claimed in an interview with PEOPLE magazine in September 2020 that she was kicked out of the Bryant house by her daughter and was told to return the car that she had been given. Sophia had moved in with them temporarily after Bryant's death.
Vanessa Bryant later slammed her mother for giving the interview, claiming that her mother had emptied her apartment for the show. Vanessa also stated that, contrary to popular belief, her mother has not been physically or emotionally present for her and her daughters since Kobe Bryant's death.
Popular Post:
Mike Tyson Record | Conor mcgregor Record | Khabib Record | Anthony Joshua Record | Floyd Mayweather Record |Ben Askren Record |Darren till Record |Roy Jones Jr Record | Ryan Garcia Record | Israel Adesanya Record | Manny Pacquiao Record | Mayweather Record | Dustin Poirier Record | Francis Ngannou Record |Nate Diaz Record | Anderson Silva Record | Canelo Record | Tony Ferguson Record | Mcgregor Record
Formula 1 Popular Post:
Lewis Hamilton Net Worth | Michael Schumacher Net Worth | Max Verstappen Net Worth | Lando Norris Net Worth | Sebastian Vettel Net Worth | Claire Williams Net Worth | Nico Rosberg Net Worth | Sergio Perez Net Worth | Romain Grosjean Net Worth | Toto Wolff Net Worth | Hamilton Net Worth | Fernando Alonso Net Worth | Frank Williams Net Worth | Niki Lauda Net Worth | Michael Latifi Net Worth | Kimi Raikkonen Net Worth | Ron Dennis Net Worth | Martin Brundle Net Worth | Angela Cullen Net Worth
Read more: Kobe Bryant: Age at time of death, height, weight, wife, early life, career of the celebrated NBA superstar