26 January, 2020 was one of the saddest days for many people across the world. Basketball superstar Kobe Bryant and his 13-year-old daughter Gianna were killed in a helicopter crash, along with seven other people. They were on their way to a youth basketball tournament when disaster struck, and the helicopter crashed into a hillside near Calabasas, California.
The day of the accident where we lost Kobe and Gianna Bryant
The tragedy began on the flight path of the helicopter that carried Kobe, his daughter and seven others. It is a common aircraft route, with no danger zones and frequent flying taking place. The chopper took off from John Wayne Airport, located in Orange County. It was travelling to another airport near a sports academy owned by Kobe himself.
The first half of the flight saw no trouble at all. Moreover, the weather on the day was perfect, and allowed the pilot to have four miles of visibility. The trouble started three minutes before the crash, and what happened in those 180-odd seconds resulted in Kobe's death.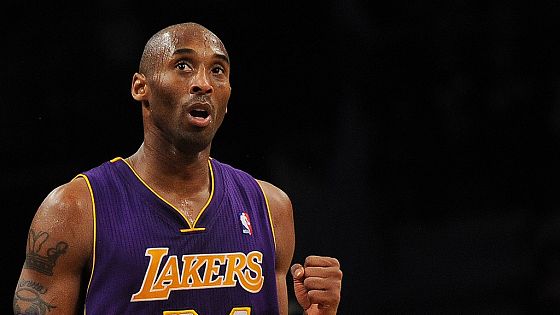 Three minutes before the crash, the helicopter was flying over Highway 101. It is a landmark that runs through a low point in the foothills. This allows pilots to stay below the cloud cover. Kobe's pilot has also asked for flight following, which is basically air traffic control assistance while flying through rough conditions.
Moments before the crash, the pilot got the information from the ground controller that the helicopter is too low for tracking. The pilot acknowledged it, and affirmed that he was climbing. That would be his last message, because while gaining altitude, the helicopter turned away from Highway 101 and crashed onto the side of a hill.
Witnesses reported that they saw the helicopter flying through thick fog. The helicopter fell at a rate of 23 mph, and crashed into a hill that was termed as a 'high-energy impact crash' by the N.T.S.B. The pilot, whose name was Ara Zobayan, had a spotless flying record. He also flew Kobe regularly and with no problems. In fact, he had made the trip earlier that day. Unfortunately, that day would be his last one flying a helicopter, and it would also be the last ones of Kobe and Gianna Bryant.
Vanessa Bryant broken without Kobe and Gianna
More than a year later, Kobe's wife Vanessa Bryant is still not the same. Her world turned upside down on that fateful January day. However, she has remained strong, and become a beacon of inspiration to those who watch her.
Vanessa, being an entrepreneur and model herself, decided to rebuild their lives following her husband's death. Her life then became for her three daughters, Natalia, Bianka, and Capri. She took control of many creative studios that were lying unfinished at Granity Studios, which was Kobe's multi-media company.
Vanessa also honoured her late husband by relaunching his non-profit charity organisation Mamba & Mambacita Sports Foundation. The name of the organisation is a tribute to the nicknames of Kobe and Gianna. It is a place which helps provide opportunities to young girls in the field of athletics, which was a dream of Kobe's for as long as he lived. All this has been done while being a mother and guardian for her daughters, and her resilience in the wake of the tragedy is absolutely awe-inspiring.
"This pain is unimaginable, (but) you just have to get up and push forward," she told People Magazine, "Lying in bed crying isn't going to change the fact that my family will never be the same again. But getting out of bed and pushing forward is going to make the day better for my girls and for me. So that's what I do.
"I guess the best way to describe it is that Kobe and Gigi motivate me to keep going. They inspire me to try harder and be better every day. Their love is unconditional and they motivate me in so many different ways."
Lakers without Kobe Bryant
Kobe was an icon and a franchise player for the LA Lakers. He was the symbol of everything the team stood for. Naturally, his shocking death was met with great grief by the team and its fans. His passing has happened at the time of the COVID-19 pandemic, which took priority over anything and everything. However, Lakers players only had one name on their lips after they returned to the court – Kobe.
It has been over a year since his death, but his spirit lives on within the team. Players and fans offered the richest of tributes after his death, and continue to do so to this day. From shouting his name to inking tattoos, and from sporting his shoes to holding up jersey numbers 8 and 24, Kobe is being remembered even as you read this. The Lakers' spirit is also unquestionable, and you can be certain that every time they score, their legend is watching from the heavens and nodding his approval. No sportsman could ask for a better remembrance and tribute that that.
The first game that the Lakers played after Kobe's death was a day to remember in basketball, as fans put aside their allegiances and honoured Kobe. Award-winning artist Usher sang 'Amazing Grace' to kick off a tribute to the Mamba man himself. 24.2 seconds of silence for Kobe and Gianna ensued before their jerseys were draped over the last seats they sat on. LeBron James then delivered the eulogy for his departed friend and colleague.
"I know at some point, we will have a memorial for Kobe. But I look at this, I look at this as a celebration tonight," James said.
"This is a celebration of the 20 years of the blood, the sweat, the tears, the broken-down body, the getting up, the sitting down, the everything — the countless hours, the determination to be as great as he could be."
Life goes on, and time and tide wait for no man. For basketball fans and especially Vanessa Bryant, however, time and tide did stay still for a while.
Read more: Vanessa Bryant net worth: How much does she earn and where does she invest her money?