Max Verstappen has blasted Mercedes driver Valtteri Bottas for his actions at the Hungarian GP.
Verstappen suffered another terrible race, and again it was a Mercedes that was the reason. However, instead of his title rival, it was Bottas who was the man at fault.
At Turn 1 of the first lap, Bottas collided with Lando Norris and set off a chain of collisions that ultimately struck Verstappen. The Finn later admitted his mistake, but Verstappen dismissed his apology.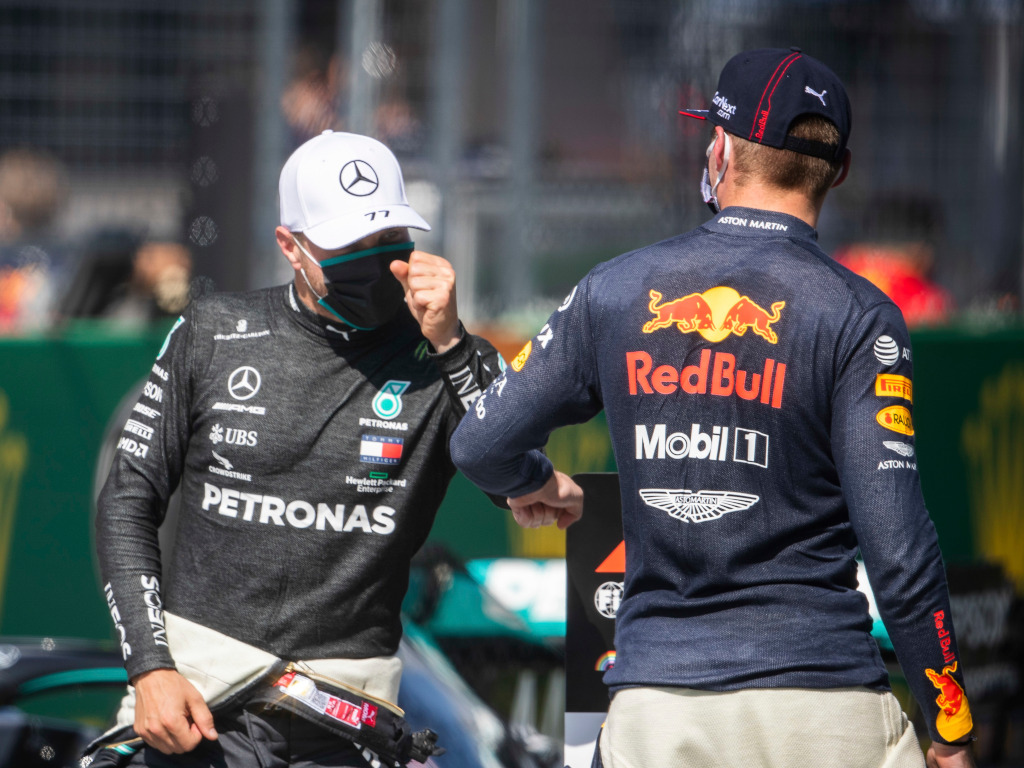 After the race, a fuming Verstappen said, "Some exaggerate at the start? Well, today Valtteri made a huge bulls**t.
"He braked too late and threw himself on Lando. Lando couldn't do anything and then obviously, he came on me. I think something noisy came out of his brain. Of course that stink (sic).
"It was obviously Valtteri's fault, once again a Mercedes car. Obviously he went against Lando, but in the end he also rammed my car. After that I suffered a lot of damage to the car. I lost too much downforce. In the end I still managed to get a point.
"I'll try to recover after the break, but the last two races have been complete s**t," he concluded.
Battle lines drawn
Verstappen managed to get a point, but he surrendered his WDC lead to Hamilton. The Brit's podium finish in Budapest meant he leapfrogged Verstappen to the top of the standings. As such, Verstappen has to deliver a statement at the next race, which is at Spa. A win would give him the lead again, and he will be gunning for it.
With Verstappen and Hamilton locking horns for the WDC, the stakes will be high at Spa. The Constructor's Championship battle between Mercedes and Red Bull has also heated up, and both drivers will be eager to help their respective teams out.
Read more: Lando Norris not ready to compete with Max Verstappen yet – "They're too fast and the gap is huge"