Cricket is a sport which is religion in India. Indeed, cricket is a faith, and followed by crores of people in the country. It is only fitting, then, that their top cricketers are adored like deities. One of these cricketers is Virat Kohli.
Kohli is the captain of Team India in all three formats of the game. His rise to prominence has been absolutely monumental, and right now, he is among the best players in the world today. He has often been compared to Sachin Tendulkar; in fact, many are confident the 32-year-old will surpass the Little Master's legacy.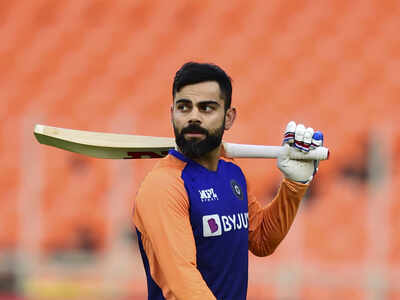 Player profile
Standing at 5'9" and weighing 70 kg, Kohli is a natural No. 3 batsman. He is a very aggressive one-down, and is the focal point of the team. His ability to hit any kind of shot makes him an all-round batsman. Of particular praise is his endurance and ability to judge innings and bat with endurance or with aggression. He has also played as an opener in recent times, and has performed admirably in that position.
Kohli has gone on record to say that the cover drive and the flick shot are his favourite shots. His batting makes use of these, as well as his positioning, footwork, stance, grip and spatial awareness and ability to read bowlers. He is also known to be a fantastic fielder, and is very sharp and adept at taking catches. He is also a natural leader, and has been hailed for his leadership, ability to command the dressing room, focus on team spirit and work ethic. And perhaps the most defining Kohli trait is his consistency. He has always performed at a high level for domestic teams as well as his country.
Kohli is a natural run-scorer, and that is what he does best. He is widely considered as one of the best batsmen in T20 and ODI format. This is true especially when he is chasing, and he seems to find another gear when batting second. Indeed, he even holds the record for the highest number of centuries scored while chasing. Speaking of records, he holds too many of those.
Kohli is the first Indian to score a century on his World Cup debut. He was also the first Indian to cross the 1000, 3000, 4000 and 5000-run mark in ODIs. He is also the first Indian to core three consecutive centuries in ODI cricket. When it comes to the Indian Premier League (IPL), his exploits are equally brilliant. Kohli holds the record of scoring the most IPL runs in a single season, and also the most centuries in a single season.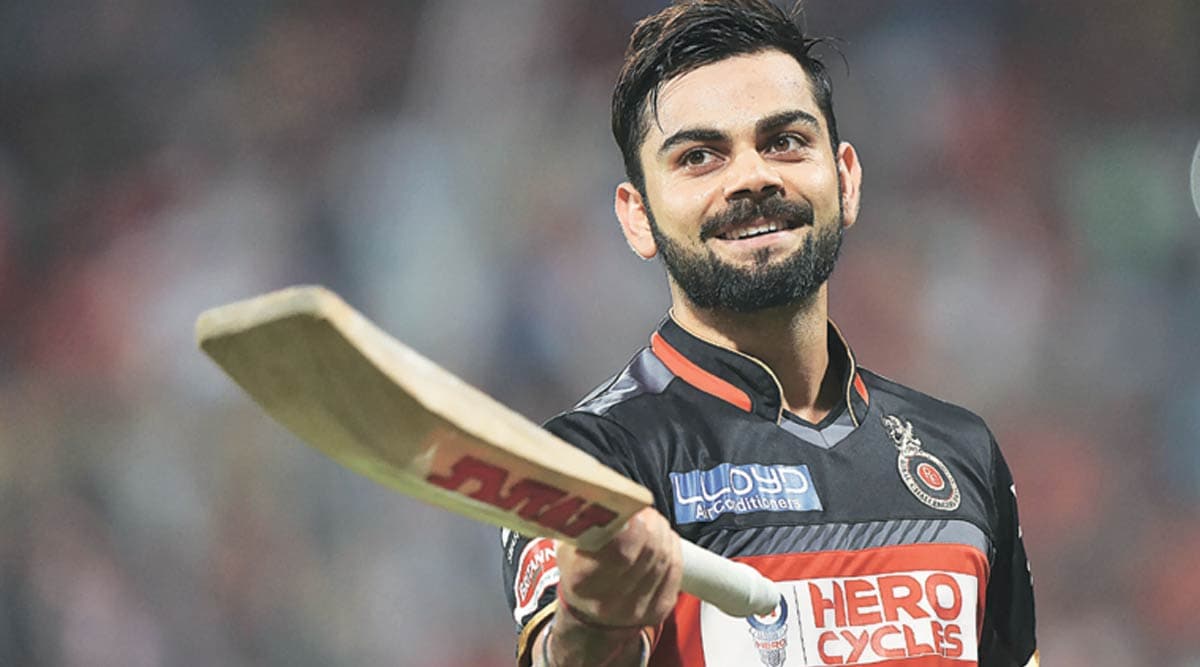 Personal life
Kohli was born on 5 November 1988 in Delhi, to a Punjabi family. His father is a criminal lawyer and his mother is a housewife and homemaker. He has two siblings – an elder brother named Vikas, and an elder sister named Bhavna.
He attended school at Vishal Bharti Public School. From a young age, he took an interest in cricket. He joined the West Delhi Cricket Academy when he was nine years of age. He impressed everyone there with his talent and his attitude. Kohli was quite the student as well, as he was academically geared in addition to focusing on cricket. His father was his biggest supporter in pursuing cricket, and he died in 2006 due to a stroke.
Kohli is a devout Hindu, and hails from the Khatri caste. Before 2019, he was a non-vegetarian, but made the switch to a vegan life. He did not go to college and is a 12th grade graduate.
Kohli loves watching other sports in addition to cricket. He likes football and tennis, and has met with players like England striker Harry Kane. He is also a massive fan of Roger Federer, and loves watching him play. Kohli pursues fitness, travel, singing and dancing as hobbies. He dislikes sitting idle and entertaining too many guests at home.
Kohli is a fan of Sachin Tendulkar, Chris Gayle and Herschelle Gibbs. His favourite actors are Aamir Khan, Johnny Depp and Robert Downey Jr. He is a fan of music, and his favourite artists include Eminem and Asrar. Kohli is also a massive car enthusiast, and has a collection of exotic wheels. Most of his cars are Audi vehicles, including the superb R8 LMX.
Kohli is married to Bollywood actress Anushka Sharma. They tied the knot in a private wedding held at Tuscany, Italy. The couple welcomed their daughter, Vamika, on 11 January 2021.
Kohli is the cricketer of a generation, and is rightly considered India's talisman and focal point. He may be on his way to achieve the G.O.A.T status. Only time will tell.
| | |
| --- | --- |
| Name | Virat Kohli |
| Born | 5 November 1988 |
| Age | 32 |
| Height | 5'9″/175 cm |
| Weight | 70 kg/154 lbs |
| Nationality | Indian |
Read more: Raphaël Varane: Age, height, weight and biography of the elite defender