Haas driver Mick Schumacher has delivered a sharp response to Guenther Steiner's harsh comments about him.
Schumacher couldn't make it to the qualifying session due to his crash in FP3. The damage to the car could not be repaired in time. He will thus start at the back of the grid.
Haas Team Principal Guenther Steiner expressed his relief after learning that Schumacher was okay. However, he then launched into a rant about how he disapproved of the driver's actions.
"(Drivers) have to be able to assess when it is worth taking a risk," Steiner asserted.
"The third free practice session is not the right time for this. Maybe we have to sit down again and explain the big picture – that these accidents cause high costs!"
Schumacher did not exactly accept Steiner's harsh comments, and retaliated.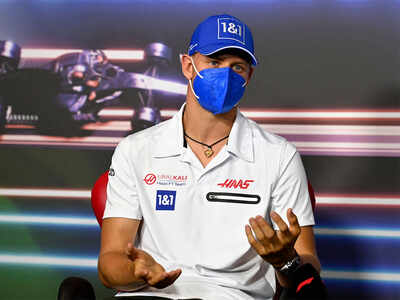 "I always do my best, try to find little things here and there, because we're lagging behind," the young rookie said.
Schumacher then addressed the crash, stating his helplessness in it. "The car reacts very strongly to wind and changes in the surface temperature of the tires. I didn't see the rear breaking out in the curve."
Back of the line
The Haas drivers, Schumacher and Nikita Mazepin, have not been able to deliver a statement so far. Both drivers have had their share of problems, but at least for Schumacher, they are on-track. However, this tension with Steiner marks the first time the two are clashing.
Haas will start the race at the back, with Mazepin in 19th and Schumacher in 20th place. Their chances of a good result are slim, but perhaps it is acceptable, given both drivers are rookies. Perhaps by the next season, they will return to the paddock as better drivers.
While the Hungarian GP is not a solid race for overtaking, it would be great to see the Haas drivers overtake someone on the grid. Unfortunately, it may just be among themselves for now.
Read more: Guenther Steiner reveals Haas duo baffled by how less they knew about F1