It was already a transfer window straight out of FIFA Career Mode for Manchester United. Raphael Varane arrived to sort out those niggling problems at the back, while Jadon Sancho (finally) reached Old Trafford to address the lack of a right-winger in the squad.
And then, they did the unthinkable.
Homecoming
Anyone who said United were incapable of making blockbuster signings had already been silenced with the aforementioned transfers. Then, to further rub salt in their already gaping wounds, the last day of the transfer window saw a certain Cristiano Ronaldo join their ranks.
For those not in the know, Sir Alex Ferguson signed Ronaldo when he was a raw youngster at Sporting CP. He would depart the club a Champions League and Ballon d'Or winner, and a shoe-in for being one of the best players for the next decade. Twelve years later, he was back in red.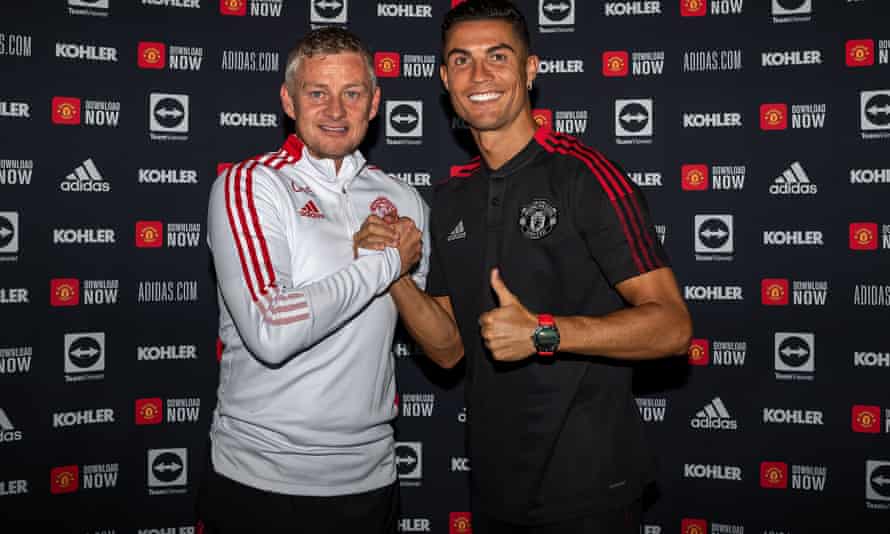 Fans hailed the transfer as one of the greatest moves in the post-Neymar market. Getting Ronaldo for peanuts from Juventus was already a masterstroke. When you factor in the glaring reality of his mere presence making millions for the clubs, it was a no-brainer. And we haven't even gotten to what he does best – put the ball in the back of the net, and do that an absurd amount of times.
The season has begun in earnest, and at the time of writing, Ronaldo has scored four goals in three games. This includes a brace on his second debut for the club, where he netted two goals against Newcastle United in a 4-1 thrashing.
He followed that up with a goal against Young Boys in the Champions League, and a goal against West Ham in the Premier League. Ronaldo is back and as good as ever, and all is well in the red side of Manchester.
Or is it?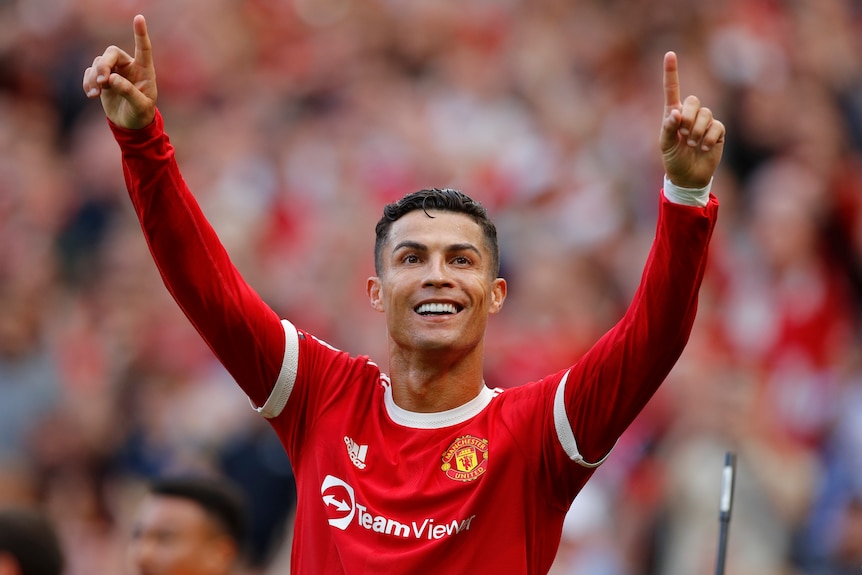 Reality
Ronaldo re-joining United is a complete fairytale, until you start looking into the more intricate details of the transfer that a lot of United fans will try their best to conceal. Can't blame them, really, because the sheer euphoria of landing one of the two G.O.A.Ts in a window where both moved clubs is justifiable in more ways than one.
Moreover, Ronaldo is an undisputed club legend, and having a player like him back at a time when he is only beginning to approach the twilight of his career is a massive footballing win.
However, there are some issues with the CR7 transfer. Some years ago, such a statement would have been scandalous. But given how it's 2021 and how this is Manchester United, it's not a bad shout and actually carries some harsh truth to it.
The elephant in the room is obviously the transfer requirements of the club itself. Varane is objectively a fantastic signing, because the club addressed an issue that was one of the main reasons why they never were serious contenders – a lacklustre central defence. Here is the kicker – realistically speaking, they didn't need Ronaldo.
Just look at the attacking talent manager Ole Gunnar Solskjaer has at his disposal. Marcus Rashford, Edinson Cavani, Mason Greenwood, Jadon Sancho, Jesse Lingard, Anthony Martial and some others as well. The problem with United has never been a goalscoring ineptitude. The problems were only behind the attack, in defensive midfield and the backline. Every United fan hoped for a competent central-defensive midfielder to displace the Fred-McTominay pairing, or worse, Nemanja Matic. However, that never transpired.
Instead of shelling out millions for Ronaldo, they could have actually plugged the last remaining hole in their team with a world-class CDM. Yes, Ronaldo will most certainly be worth each and every penny of said millions, but the fact remains that until United sort that issue out, they will never be a top team that competes for all available trophies.
Panic move
Moreover, the bigger issue was that United weren't even linked with Ronaldo until their local rivals were. Suddenly, the rumours stated that Ronaldo would leave Juventus to join Manchester City, a situation that didn't sit well with the fans of the Red Devils.
Suddenly, Sir Alex and Rio Ferdinand and a lot of other people were involved, and that resulted in United scrambling to buy him just to pry him away from their fierce rivals. Work that one out.
Getting Ronaldo will guarantee more goals, but at what cost is that going to come with? The team still has exploitable weaknesses that perhaps a Chelsea or a Bayern Munich don't have. CR7 isn't improving the team so much as he is (significantly) improving an already stacked department.
Luke Shaw and the rest of the team hailing Ronaldo's eating habits is not the way a player transforms the team. There is much more to that, and until United and Solskjaer actually win something, these thoughts will continue to occupy the minds of fans.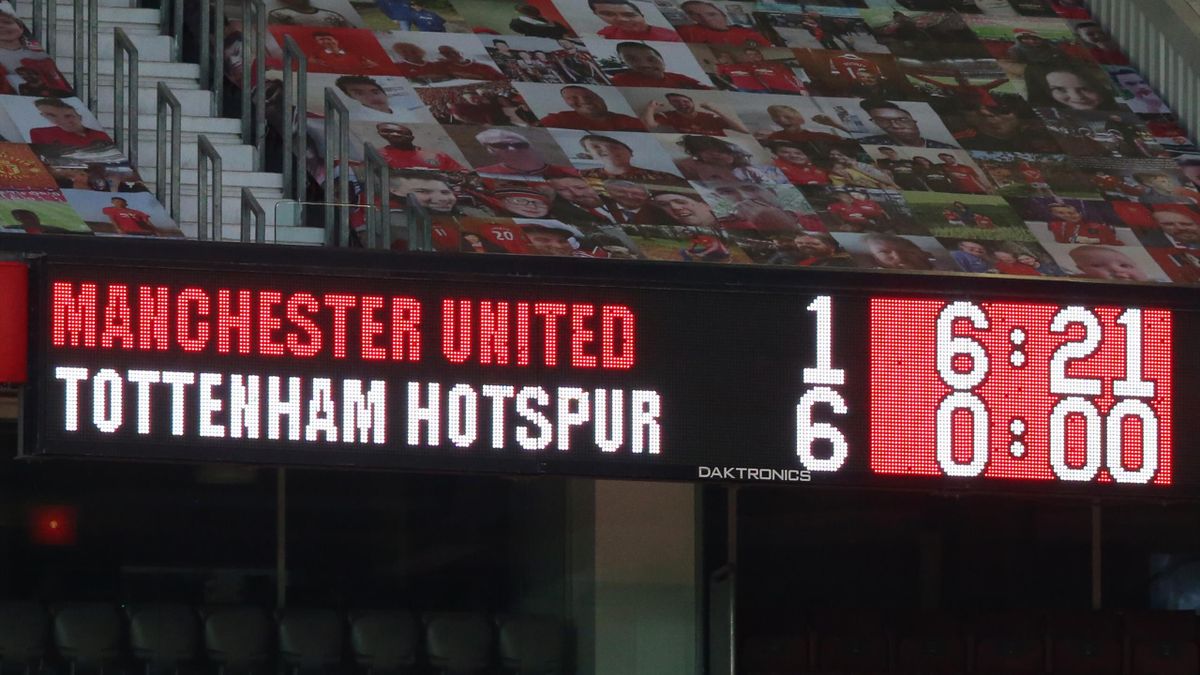 Manchester's Sword of Damocles
Speaking of winning, the Ronaldo transfer has also had a massive pressure cloud form above Solskjaer's head. People suddenly expect United to be contenders in everything, but they have already been knocked out of one competition. Yes, Ronaldo didn't play there, but it is again a testament to the lack of all-round stability in the squad.
Ask yourself who the favourites for the Premier League are, and if you don't hear City/Chelsea as the top two, you are hearing it wrong. Revisit this when CR7 carries them to a CL/PL double, and if that happens, you are welcome to bombard this writer's inbox. But until then, it is clear that nobody, not even United fans, are expecting this team to become the second coming of the 1999 treble-winning team.
And that is exactly the problem. The second they finish the season with no trophies, the cloud will burst and Solskjaer will be drenched and sacked. Of course he isn't the most tactically adept to get the best out of this team, but the Ronaldo transfer has unwittingly made his tenure a ticking time bomb.
Defusing it will call for repeated success, and that expectation has come, thankfully and unfortunately at the same time, from one transfer.
Riddle me this – last season, United embarrassingly bowed out of the Champions League group stage and lost a Europa League final. Is it really fair that in just a few months, the narrative did a complete 180 with Ronaldo's signing when objectively, flaws that are the difference between United and the best teams in Europe haven't fully been addressed?
Long-term compromise?
There is one last concern with the Ronaldo transfer, and that is how his arrival impacts other players in the squad. CR7 is already a lock to start every important game because he is the best attacker they have. That leaves two slots for at least four top attackers. It is a managerial cacophony and one that will play on loop over the course of the season.
It is more than likely that one or more of Rashford, Cavani, Sancho or Greenwood, all world-class players, will be forced to warm the bench a lot more than what they are used to.
You especially have to feel sorry for Sancho and Greenwood, because if they are to get the short end of the stick, it is just another example of short-term thinking winning out in football.
Ronaldo is hardly a spring chicken; he is 36. While he may continue to bang in the goals until he is 40, the development of the youngsters is essentially being hindered.
SIUUUU or Cristia-NO?
In the end, the Ronaldo transfer is a historic one, but it is not the utopia it is made out to be. All the issues with it have been discussed, but your writer will momentarily shed light on another issue that has been buried under the proverbial table.
The allegations against Ronaldo in his personal life have gathered storm recently, and it is imperative to note that a lot of fans, whether they are Ronaldo fans, United fans, neither or both, have taken a stance of not supporting him.
Given how the allegations affected Ronaldo and Juventus on multiple significant fronts (a cancelled Las Vegas tour to avoid US investigations, drops in club shares, among others), it is a very serious issue, and one that must see more discussion and coverage than what is seen in the footballing fraternity.
Moreover, your writer will say that the reactions from people repulsed by the events surrounding Ronaldo are 100% justifiable, and doing so doesn't make them any less of a fan.
It is despicable to see celebrities given free passes by people who idolise and worship them without any moral concerns. Unfortunately, that is the world we live in, and social media in particular is a cesspool.
We stand with those who had to endure abuse and trolling from people on social media while standing up for the victim in the situation.
Coming back to sporting factors, ultimately, football is fickle, and we have seen many imperfect teams do what they were written off from doing. All said and done, the beauty of football is the fact that in eleven months, the chances of this opinion aging like milk or wine are the same.
Nothing in football has happened without two sides to the story, and this is just the latest happening in an endless list of footballing events. Then again, over the years, the greats like Ronaldo have routinely laughed in the face of surefire realities.
In all likelihood, just like Manchester United in the transfer window, Ronaldo might do the unthinkable as well, and kick-start a winning dynasty for the Red Devils.
Read more: Cristiano Ronaldo's family: a detailed study of the pillars in CR7's personal life